The 8 Best Activities You Can Do with Your Family in Penang
Penang is a fantastic destination for families looking for a fun and enriching vacation. With its vibrant culture, delicious food, stunning scenery, and family-friendly activities, there's something for everyone to enjoy in this Malaysian state.
There's something for everyone in Penang, from its rich cultural heritage to its stunning natural beauty. So if you're looking for quite the thrill to enjoy with your family during your stay in Penang, read on!
Hike in Penang Hill 
Website: https://thehabitat.my
Address: Jalan Stesen, Bukit Bendera Air Itam, 11500 George Town, Pulau Pinang, Malaysia
Contact details: +6019 6457741
Operating hours: 9 am – 7 pm
In Penang Hill, you can experience the thrill of riding the funicular railway up to the top of the hill, taking in the island's stunning views as you ascend with your family.
Once you reach the summit, you can explore the various walking trails and lookout points to get a closer look at the lush greenery and wildlife that surrounds you.
Afterward, you can also visit the Owl Museum, which features a collection of over 1,000 owl-themed artifacts from all around the world—an educational experience for little ones!
There are also restaurants and cafes where you can enjoy a meal while taking in the breathtaking views. Penang Hill is a great place to spend a few hours or even a whole day with your family, and we highly recommend adding it to your Penang itinerary.
Local tips:
Book your tickets early: To avoid long queues and ensure entry, it is advisable to book your tickets in advance. Online ticket platforms or the Penang Hill website provide options for pre-booking, saving you time and hassle.
Check the weather forecast: Before heading out, make sure to check the weather forecast for the day. If rain is expected, it might be better to reschedule your hike for another day to ensure a safer and more enjoyable experience.
Dress appropriately and bring essentials: wear comfortable shoes suitable for hiking and dress in lightweight, breathable clothing. Don't forget to bring essentials like a hat, sunglasses, sunscreen, insect repellent, and a bottle of water to stay hydrated throughout your hike.
Explore the vibrant street art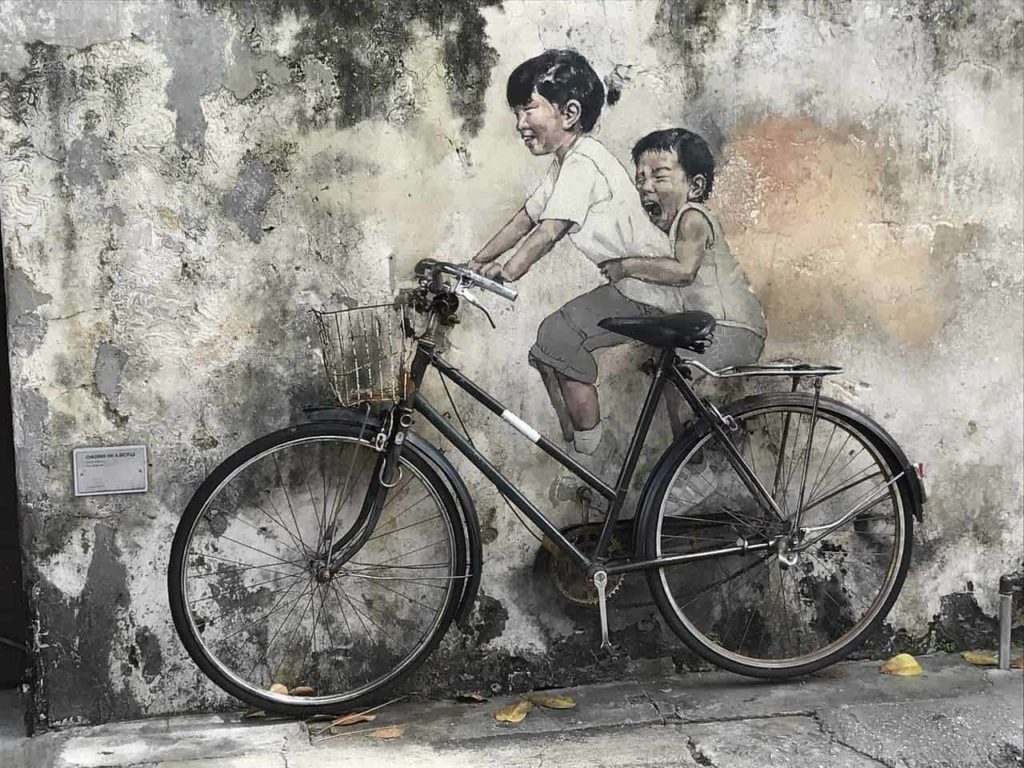 Address: Jalan Stesen, Bukit Bendera Air Itam, 11500 George Town, Pulau Pinang, Malaysia
Exploring street art in Penang is a great bonding experience that usually results in awesome photo ops! The colorful and creative murals, paintings, and sculptures can be found all over George Town—it's like walking through an art gallery.
You can have fun appreciating various styles of artworks with your kids, including Children on a Bicycle and Boy on a Bike. The touch of whimsy and humor in some of the pieces will surely spark your creativity and imagination.
Local tips:
Wear comfortable shoes: Exploring Penang's vibrant street art often involves a fair amount of walking or cycling. To fully enjoy the experience, wear comfortable shoes that can handle the city's streets and alleys.
Start early: To beat the crowds and make the most of your time, it's best to start your street art adventure early in the day.
Respect the artwork and surroundings: While enjoying street art, remember to be respectful. Avoid touching or vandalizing the artwork, and be mindful of the surroundings. 
Visit Penang National Park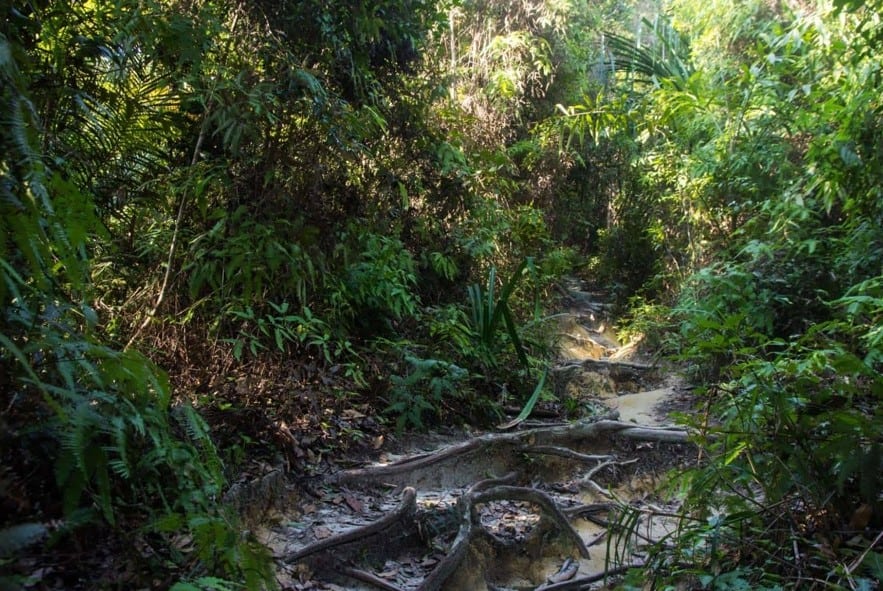 Website: https://www.wildlife.gov.my/index.php/en/11-info/154-penang-national-park
Address: Pejabat Taman Negara P. Pinang jalan Hassan Abbas, 11050 George Town, Penang, Malaysia
Contact details: 04-881 3530 / 04-881 3500
Operating hours: 8 am – 5 pm
A visit to the Penang National Park is a great way to experience the natural beauty of the island. In our books, there's no better way to see Penang aside from hiking through the rainforest and taking in the stunning views of the beach and sea from the hill.
There are several trails to choose from, ranging from easy to moderate difficulty, making it accessible for families with kids of all ages. You can also take a boat ride to Monkey Beach, where you can swim, relax, and enjoy a picnic.
The park is an ideal spot for kids to learn about nature and wildlife because it is home to a wide variety of plants and animals, including monkeys, birds, and reptiles.
Local tips:
Start early: The trails are usually less crowded early in the morning, and you'll have a better chance of spotting wildlife and enjoying the serene beauty of the park.
Bring insect repellent and sunscreen: As Penang National Park is a tropical rainforest area, it's essential to protect yourself from mosquitoes and the sun's harmful rays.
Wear appropriate clothing and footwear: Dress comfortably and wear lightweight, breathable clothing that will keep you cool during your hike or walk in the park.
Take a food tour around the streets of Penang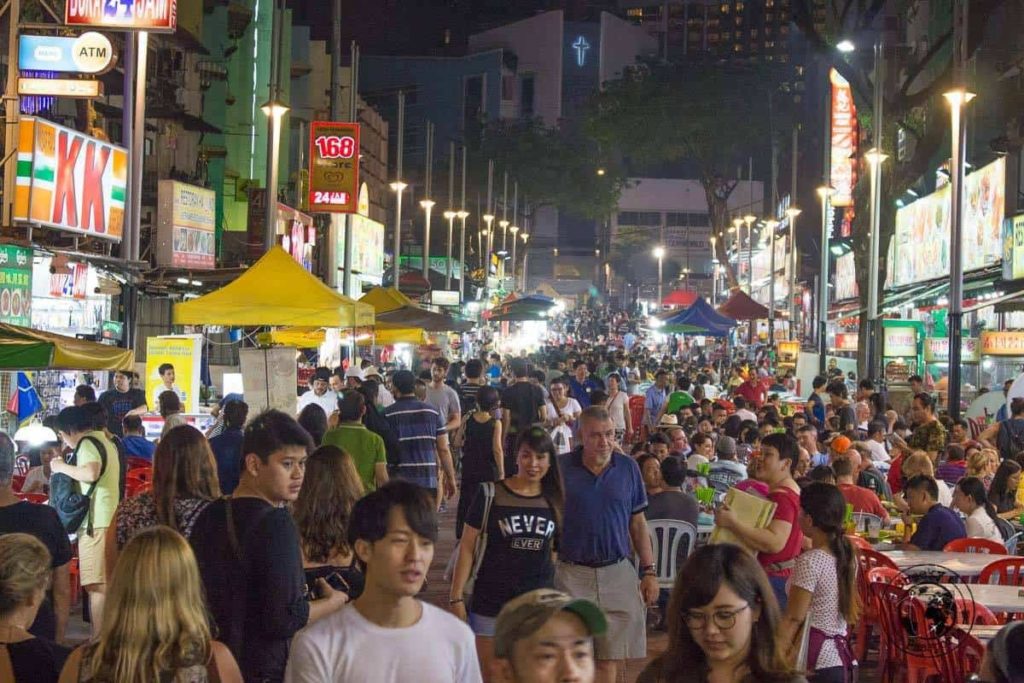 Taking a food tour in Penang is a must-do activity for families who love to eat and explore different cultures.
Penang is known for its delicious and diverse cuisine, and a food tour is a perfect way to sample the best dishes the island has to offer. Some favorites include Penang laksa, char kway teow, and nasi kandar, which are all bursting with flavor and unique spices.
Taking a food tour in Penang is a fun and delicious way for you to experience the island's vibrant food scene! 
Local tips:
Explore street food markets and hawker centers: Penang's street food culture thrives in bustling markets and hawker centers. Visit popular spots like Gurney Drive Hawker Center, New Lane Hawker Center, or Red Garden Food Paradise.
Try new flavors:  Step out of your comfort zone and be adventurous in trying new dishes and flavors. Don't shy away from spicy or unique ingredients.
Practice good hygiene: Since there are a lot of outdoor diners and cramped eateries around Penang, practice good hygiene by using hand sanitizers or wipes before enjoying your food.
Visit the Penang Butterfly Farm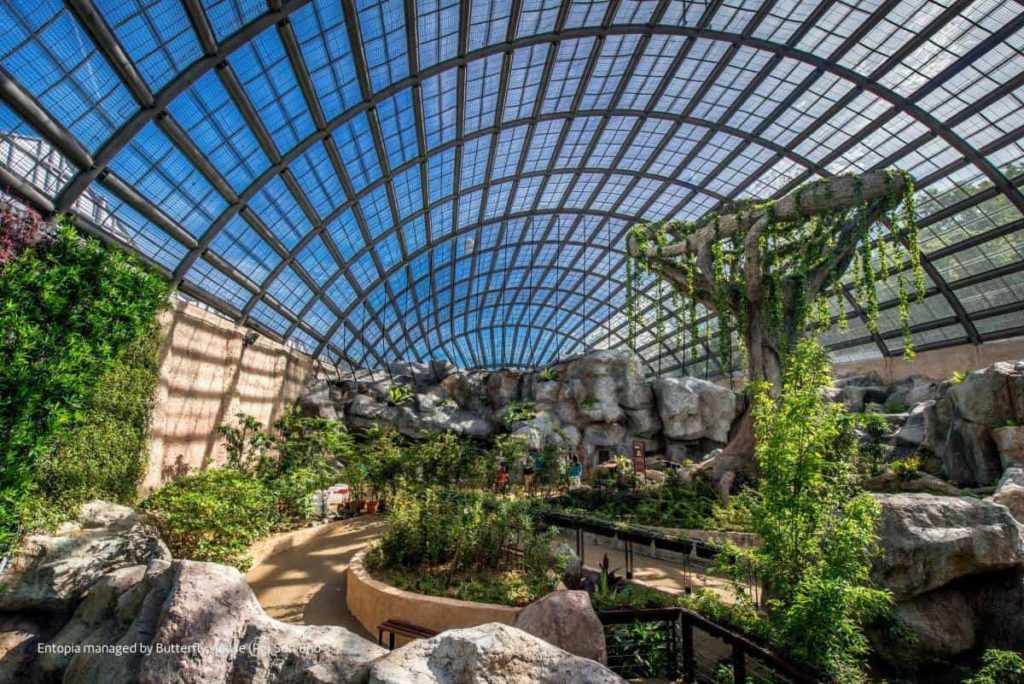 Website: https://www.entopia.com
Address: 830 JALAN TELUK BAHANG, 11050 PENANG, MALAYSIA
Contact details: (6013)-4252-830
Operating hours: 9 am – 5 pm
Visiting the Penang Butterfly Farm is great for families who love nature and animals. Here, you can see hundreds of butterflies of different species fluttering around in a lush tropical garden.
There are also other animals to see, such as turtles, snakes, and insects, making it an educational experience for kids.
The farm also offers interactive and educational programs, including guided tours and butterfly releases, which allow visitors to learn more about these delicate creatures and their role in the ecosystem. 
Local tips:
Plan your visit during optimal weather: Butterflies are more active and vibrant on sunny days. Plan your visit on a day with good weather.
Bring a camera: Capture memorable moments as well as the different kinds of butterflies you'll be seeing at the Butterfly farm by bringing a camera with you.
Wear bright-colored clothing: Butterflies are attracted to bright colors, especially shades of red, yellow, and orange. By wearing vibrant clothing, you may increase your chances of having butterflies land on you.
Go on a Trishaw ride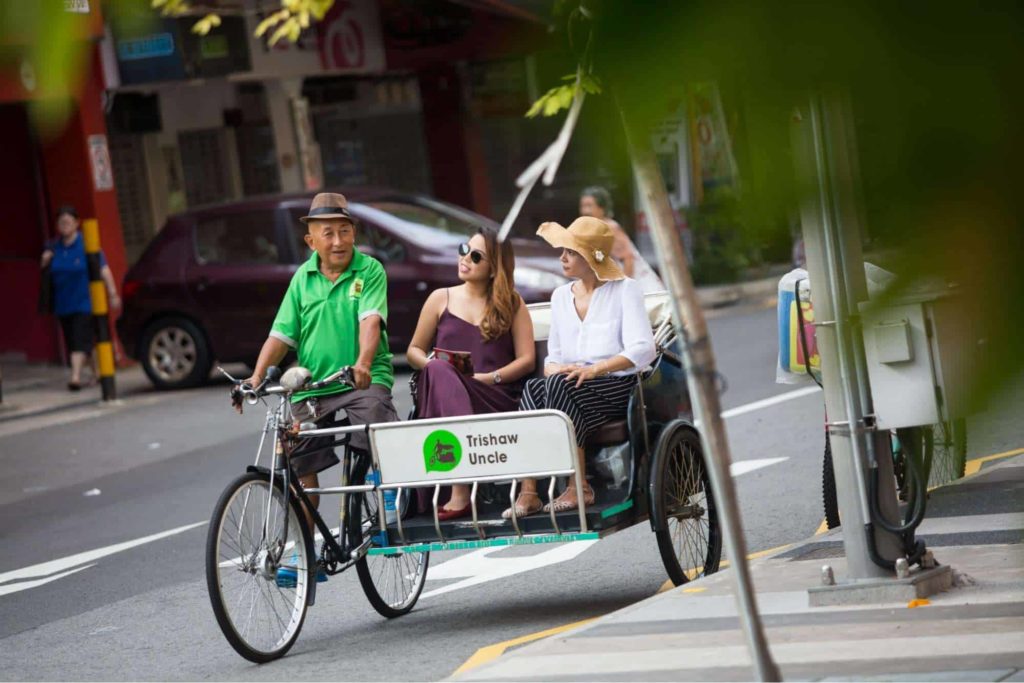 Going on a Trishaw ride is a fun and unique way to explore the streets of George Town with your family. Trishaws are colorful and beautifully decorated bicycles with a passenger seat at the front, and they are a common mode of transportation in Penang.
You can take in the sights and sounds of the city while enjoying the breeze and taking some memorable family photos. Some of the popular trishaw routes include Little India, Chinatown, and the UNESCO World Heritage Site of George Town.
If you're unsure of where you should go, don't worry! The trishaw drivers are also knowledgeable and can provide insights into the history and culture of the city. 
Local tips:
Negotiate the fare in advance: Before getting on the trishaw, negotiate the fare with the trishaw rider. You should have a clear understanding of the cost to avoid any misunderstandings or surprises later on.
Capture the memories: Trishaw rides offer a unique and nostalgic experience in Penang. Bring your camera or phone to capture the vibrant scenes and beautiful surroundings
Choose good routes to go through: Penang has several popular routes for trishaw rides, such as the George Town Heritage Zone or along the scenic coastal areas. Ask the Trishaw rider what would be the best route to go in.
Visit the Tropical Spice Garden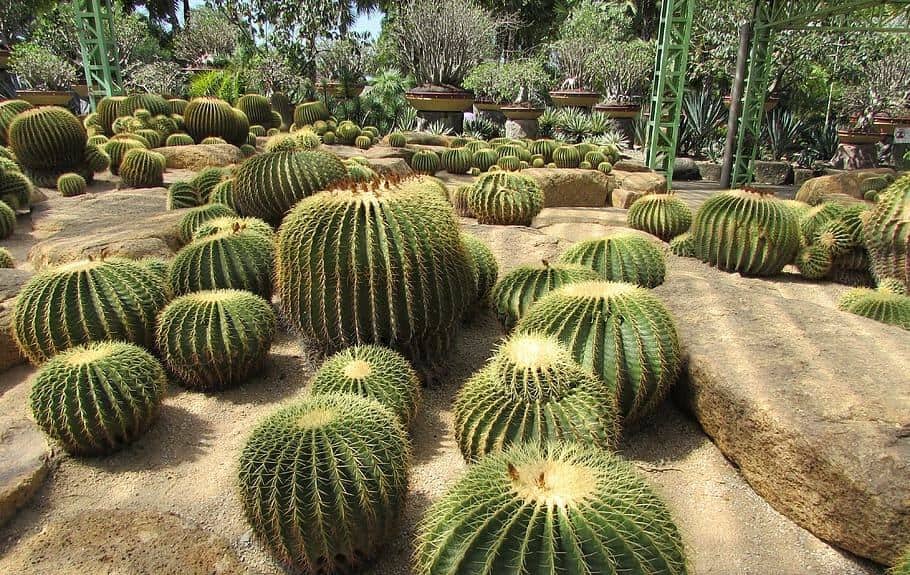 Website: https://tropicalspicegarden.com
Address: Lot 595 Mukim, 2, Jalan Teluk Bahang, 11050 Teluk Bahang, Pulau Pinang, Malaysia
Contact details: 017-466 3800
Operating hours: Weekdays 8 am – 4:30 pm
Weekends 8 am – 7 pm
Visiting the Tropical Spice Garden is a great activity for families who love nature and want to learn more about the spices and herbs used in Malaysian cuisine. The garden is a beautiful and educational experience that's perfect for all ages.
Don't be intimidated by the expanse of Tropical Spice Garden, since it has over eight acres of lush tropical rainforest! It's also home to over 500 species of plants, including spices, herbs, and medicinal plants.
You'll find various interactive and educational activities here, including a spice trail, a jungle walk, and a butterfly garden. It's a great way to learn about the natural beauty and biodiversity of Malaysia.
Local tips:
Wear comfortable clothing and footwear: The Tropical Spice Garden is a natural outdoor environment, so dress comfortably in lightweight and breathable clothing.
Apply mosquito repellent: Since the garden is surrounded by greeneries, it's advisable to apply mosquito repellent to protect yourself from mosquito bites.
Take a guided tour: The guides can provide valuable insights into the various spices, plants, and their medicinal or culinary uses
Take a boat tour in Penang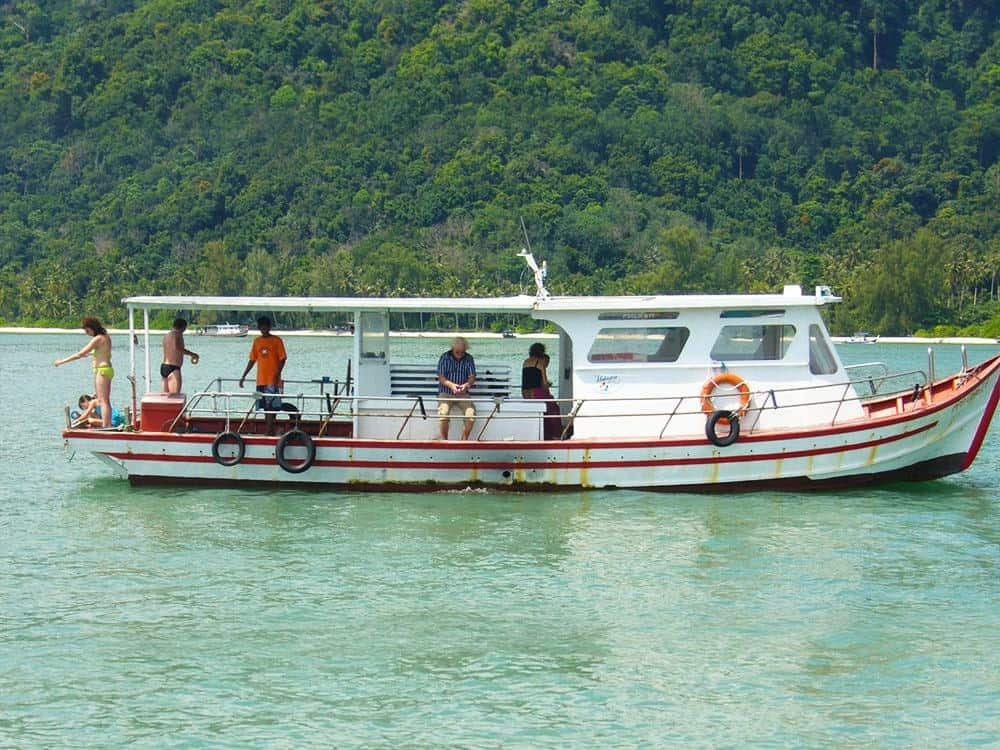 There are various types of boat tours available in Penang, such as island hopping tours, sunset cruises, and fishing trips, depending on your preference.
During the tour, you'll see stunning views of the coastline, beaches, and fishing villages, and we even had the opportunity to swim and snorkel in the crystal-clear waters.
Some of the popular boat tour destinations include Monkey Beach, Pulau Aman, and Pulau Jerejak. Best of all, the boat operators are also knowledgeable and can provide insights into the local culture, history, and ecology of the island. 
Local tips:
Book in advance: Boat tours in Penang can be popular, especially during peak tourist seasons. Book in advance so you don't have to worry about the availability of slots.
Dress appropriately and bring essentials: Consider the weather and dress accordingly for your boat tour. Light and comfortable clothing is recommended, along with a hat, sunglasses, and sunscreen
Follow safety instructions: Listen carefully to the safety instructions provided by the boat tour operator or guide, especially the proper use of life jackets and emergency procedures.
I'm filtering the content inside the main loop