Caring for a dog shouldn't be taken for granted. It's a big responsibility because they deserve a happy, secure, and healthy life.
Whether you're a first-time or experienced pet owner, you have to know exactly what you should do and what they need in order to achieve that kind of life.
So, below we will delve into the basics of dog care including food, exercise, where they should sleep, and so forth.
Ready? Let's begin!
1) Diet
Your dog should have nutritious high-protein dog food twice a day. If still a puppy, they should eat three to four times a day and then gradually reduce that to twice a day when they become four months old.
As for their water needs, it should be clean and safe to drink. Also, they should be able to access it and you can do this by leaving a full water bowl nearby and replacing the water at least twice a day.
2) Sleep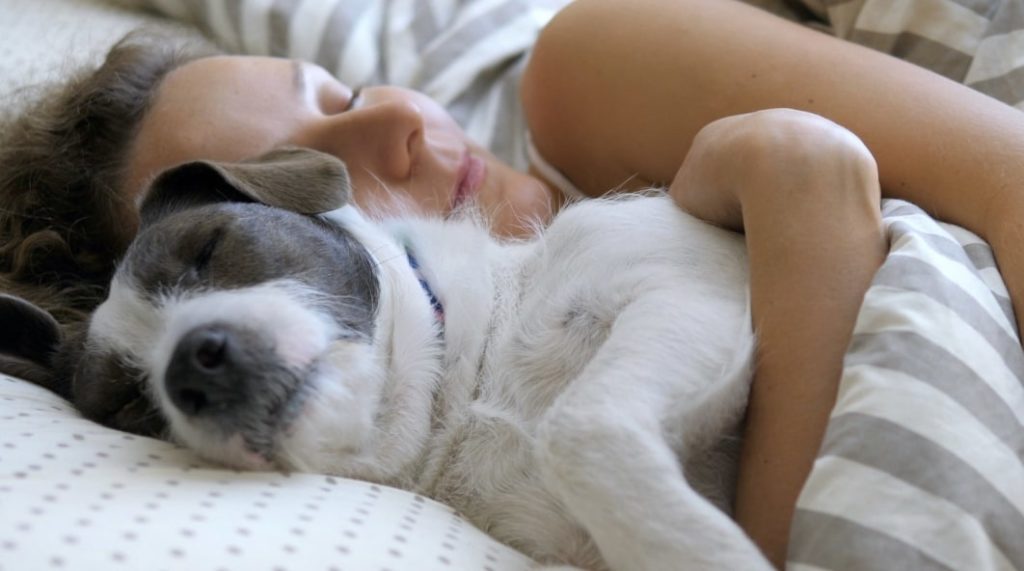 Sleep and its many aspects are important for a dog. These aspects include the room, bedding, and sleeping length.
Basically, you have to ensure that the room is cosy and peaceful for the dog so he can rest and recharge overnight.
You can even let them sleep on your bed. Otherwise, they can sleep near you or other dogs on their pet bed in which they can lounge, sleep, or feel safe at any time.
Moreover, dogs sleep a lot and their sleeping length varies with age. In particular, adult dogs require 8 to 12 hours of sleep, while puppies and old ones need 18 to 20 hours of sleep per day.
3) Exercise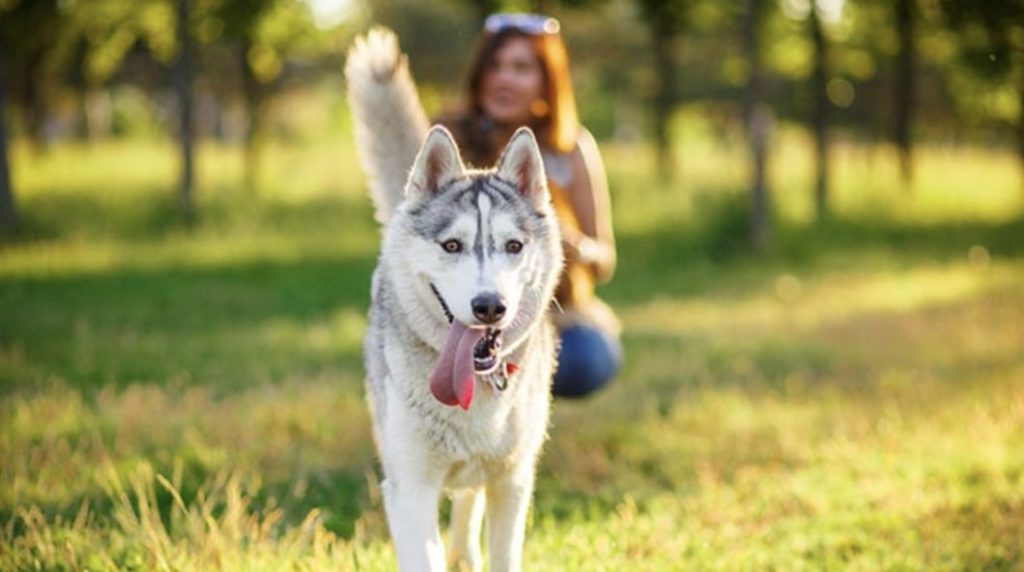 It's not only humans that need to exercise, dogs need them too. They need to form the habit from a young age so they will develop strong bodies and bones and feel lighter and happier as they mature.
Depending on their personality and age, you can take your dog for a walk in the park, around the neighbourhood, or with you when you jog or run.
Remember that as they mature, they need more exercise so they can avoid losing muscle mass and have limbs that look thin. However, be careful as ageing dogs may have health conditions that affect their ability to engage in physical activity.
4) Environment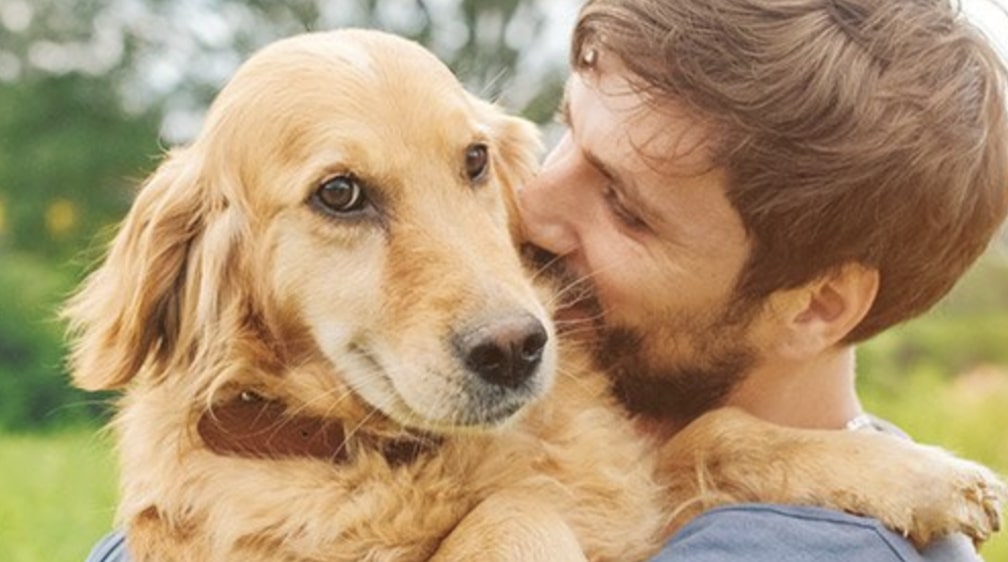 Your dog should always be treated with tender loving care. The environment they're in should constantly be loving and supportive so they will grow up to be happy and healthy.
Also, they are sociable by nature and love to be and do things with other dogs or people. So make your pet feel that they're loved by talking to them or playing with them at least three times a day.
Besides that, give them compliments, treats, or a reward like a new toy or favourite snack when they have behaved well. Make them feel that you need them and they're a huge part of your life.
5) Supplies
Canines have their basic needs and you would need to pick up certain supplies to meet them. Here are a few examples of them:
Bowls – When getting a bowl, use only stainless steel, glass, or ceramic food and water containers. Avoid the use of plastic bowls because their chemicals can come in contact with food and their porous structure can attract bacteria.
Toys – Ideally, your dog's toys should not contain toxic substances or heavy metals, as well as small parts, which they could swallow accidentally.
Choose only respected brands for dog toys built with safety and quality. It's also best if you pick a toy that will exercise their mental faculty so they will grow smart and stay sharp.
Leash – When taking out your dog, you should keep them on a leash to keep them safe. This is since they could go after weaker dogs, certain people, or run into cars outside.
Note that the leash should be 122 to 183cm which gives you control of your dog while keeping him comfortable when walking.
Collar – The collar is an accessory the dog wears over their neck to which the leash is attached. You can make sure it's the right fit for your dog if you can fit two fingers into the collar while the dog's wearing it.
6) Grooming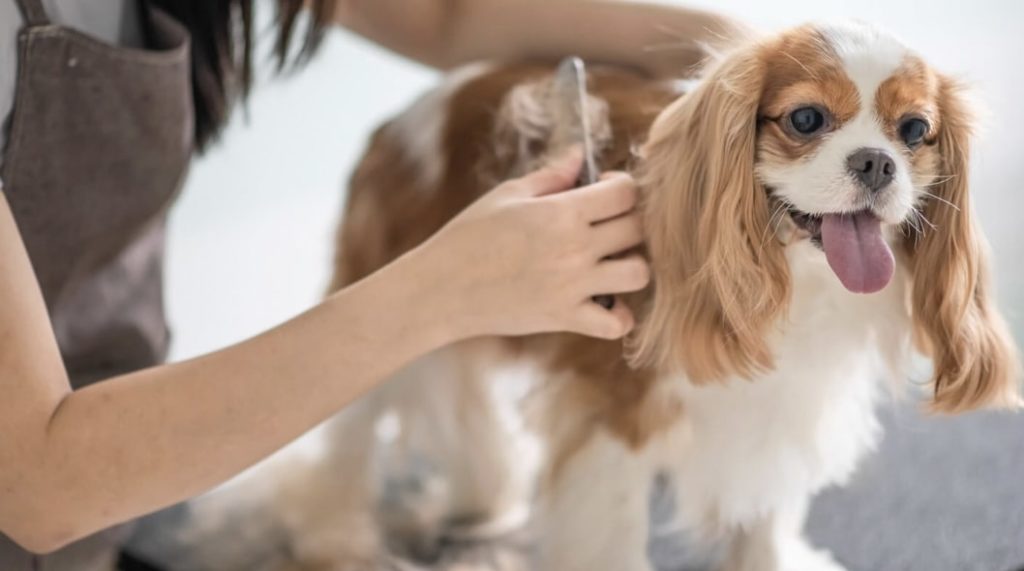 Your best buddy has to be taken care of regularly to look clean and good. They'll need to be brushed, bathed, and have their nails trimmed.
Aside from that, you would have to brush your dog's teeth and clean its ears.
However, it can be dangerous to do on your own if you don't know how to. So in this case, you should leave it to a pet grooming specialist.
Other Pet Care Resources