Do You Need to Wear Shoes for At-Home Workouts?
More and more people are working out periodically at home due to the pandemic. It may now be part of their daily routine.
You can start your day with a work out, then shower, and sit down in front of your laptop and work for several hours.
Given this, do you still need to wear shoes for exercising? We'll be answering this question in this guide so you would know whether or not you can ditch it for your comfort and convenience.
Wearing Shoes Indoors
North Illinois podiatrist Dr. Ashley Lee says that it's absolutely essential to wear shoes when you work out.
He observes that a lot of people are going barefoot in exercising indoors whether that be participating in an online class or doing it themselves.
And because of this, there's been an increase in the number of foot and ankle injuries since the start of the pandemic, continues Dr. Lee.
What are the risks of exercising indoors?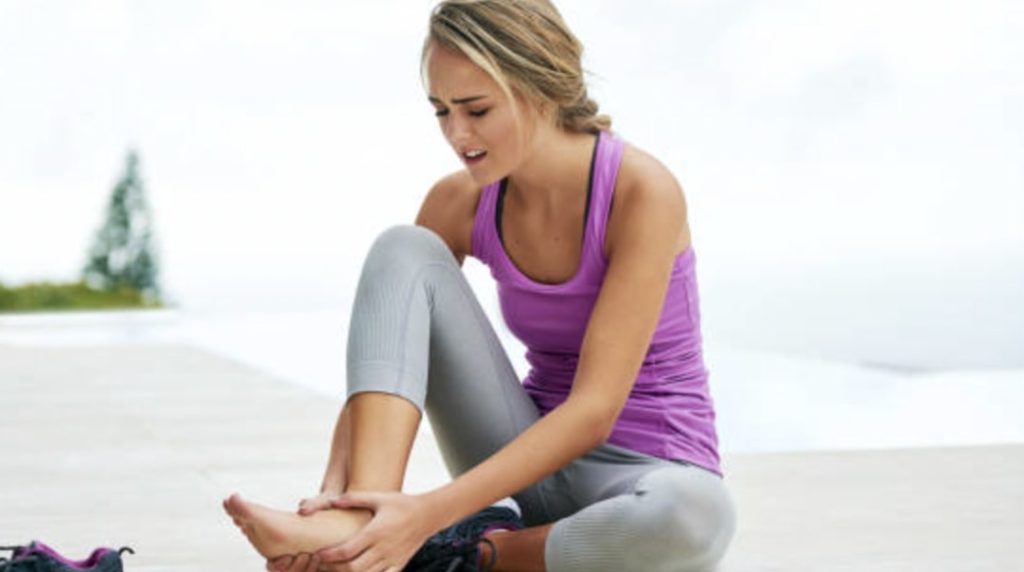 There are more than a few risks of exercising indoors. Dr Paul Langer, a podiatrist from Twin Cities Orthopedics, specifies them below:
Stubbing, puncturing, or spraining your toes or feet
Slipping on concrete, wood, or carpeted flooring
Stepping on dirt, liquid, or a nasty substances like fungi
Dropping weight or exercise items on your foot
In addition, working out without shoes can take some getting used to. You may have to learn how to balance your feet doing certain stretches or exercises, and that will use up your time, which should instead be used to master proper form or do more reps instead.
Worst of all, for the same reason, you might sprain your feet or ankle, which will put you out of action for weeks or even months.
Types of Exercises You Can Do Indoors Barefoot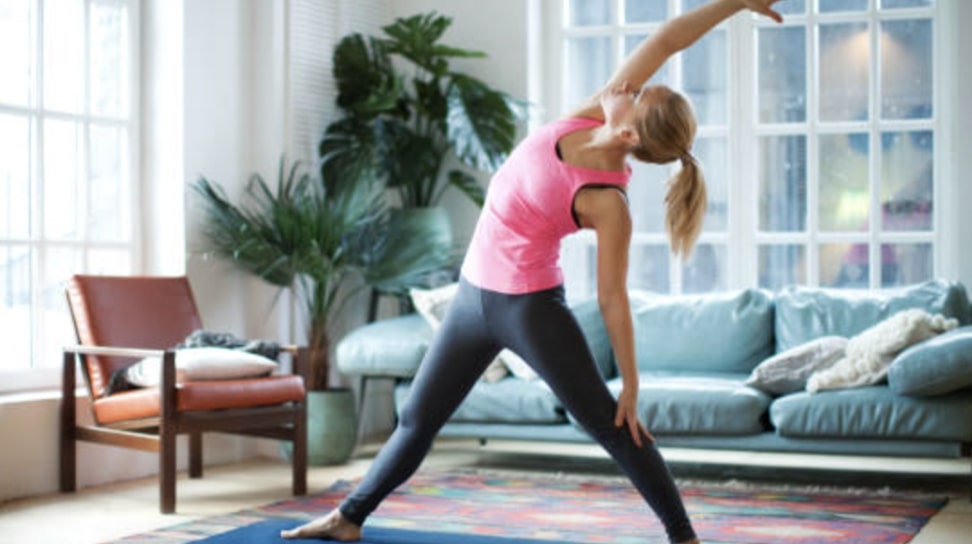 Here are the kinds of exercises you can safely do without wearing shoes:
Strength Training – Equinox+ fitness instructor Andrew Slane even recommends you ditch the shoes at times when doing lower-body strength exercises like squats, lunges, and sit-ups.
This allows you to strengthen your foot structure, practise correct form, create a solid foundation, and prevent foot injuries.
Yoga & Pilates – Traditionally, these exercises are done on bare feet on a shock-absorbing yoga mat, and that makes them safe to do.
In fact, not doing it barefoot would make it harder to do certain poses, build flexibility and muscles in the feet, and stay rooted from within.
Deadlifts – This pertains to lifting weights from a standing position without relying on a bench or other weightlifting equipment.
Deadlifting barefoot can increase your stability, according to Slane. This is since you can feel the floor with your feet and won't tend to lunge on (thereby stressing) your knee because of the added height from your shoes, he explains.
Though, you'd have to be careful not to drop the weight on your toes, which would be extremely painful.
More Resources on Foot Health