The Top 5 Debt Collectors in Penang
While most people tend to run from debt collectors, you—the person reading this article—seem to be looking for one! What a funny thing.
Anyway, if you're looking for one because you want to sell another person's debt to a collector so it's taken off your hands, we got your back! The same goes for if you want a debt collecting company to handle all the debt owed to you or your company.
Read on to see our picks of the top debt collectors in Penang, all there is to know about them, and how you can get in contact with them!
What Are The Fees Debt Collectors in Penang Charge?
You may be wondering if it's worth it to get a debt collector or if you should just wait it out and keep on hoping that you get paid back. Well, if this is true and it's money you're worried about, let's talk about it and look at what the fees are when you hire a debt collector:
| | |
| --- | --- |
| Fees | Definition/Purpose |
| Preliminary fee* | This is the payment you make before the collection process begins. This can be used as protection against non-payment. |
| Risk level fee | This is the fee they charge that depends on how old the debt is and how comprehensive the details of the debt/debtor you have. This is needed because the older the debt and the less comprehensive the details the harder it is so the rate goes higher. |
| Commission | This is the percentage they get from the money they collected for you from your debtor. This is your payment for their services. |
The purpose of a debt collector is to take the burden of having to collect the debts owed to you off your shoulders and it guarantees you your money back 100% instead of the, let's say, 50-50% you'd have if you just patiently wait.
*Note that not all debt collection companies require a preliminary fee. Some of them work on a commission basis.
The Top Debt Collectors in Penang
Debt collectors are the pariahs of the average man's world but, for those in the financial world, they can sometimes be necessary. With that in mind, let's get on with viewing the list of the top debt collectors in Penang.
1. DebtCollector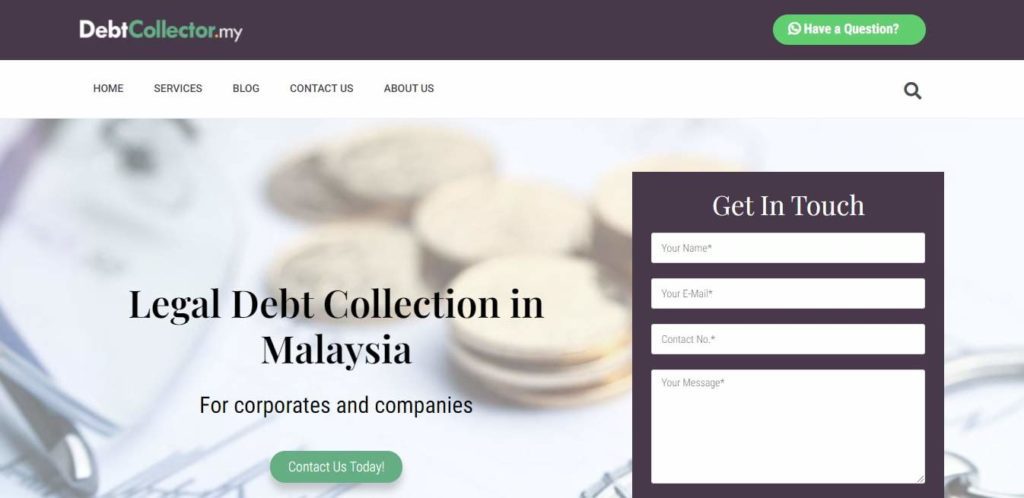 | | |
| --- | --- |
| SERVICES | Debt collection management, Debt collection litigation, Debt recovery & negotiation |
| WEBSITE | https://www.debtcollector.my/ |
| ADDRESS | A3-3-5, Block A3, Solaris Dutamas, No.1, Jalan Dutamas 1, 50480 Kuala Lumpur, Wilayah Persekutuan Kuala Lumpur |
| CONTACT DETAILS | +6012 638 9963 |
| OPERATING HOURS | Mon-Fri 8:00 am – 5:00 pm |
DebtCollector is a debt collection company in Malaysia that works solely with businesses to help them retrieve debts owed to them. Jurisdictions and laws differ from country to country which is why their knowledge of different debt collection laws in various countries makes them perfect for foreign debt collection.
Their services include everything to streamline the debt collection process like the issuance of demand letters, emails, phone calls. They also do background checks, physical site inspections & reports, and the like.
They always begin by trying to negotiate with your debtor regarding how the payment will be made. If the dispute seems too difficult to resolve voluntarily, they then recommend that you go down the legal route which they then fully assist you with.
Whether or not you've decided to choose them as your company, you can utilize their free consultation which you can book through their website. This is where they go through your case files, get to know your situation, and their experienced lawyers give you free legal advice based on it.
Offers free consultations
Provides free legal advice
Best for foreign debt collection
Does not offer insurance policies
Does not service individuals
2. Hup Lik Debt Collection Sdn. Bhd.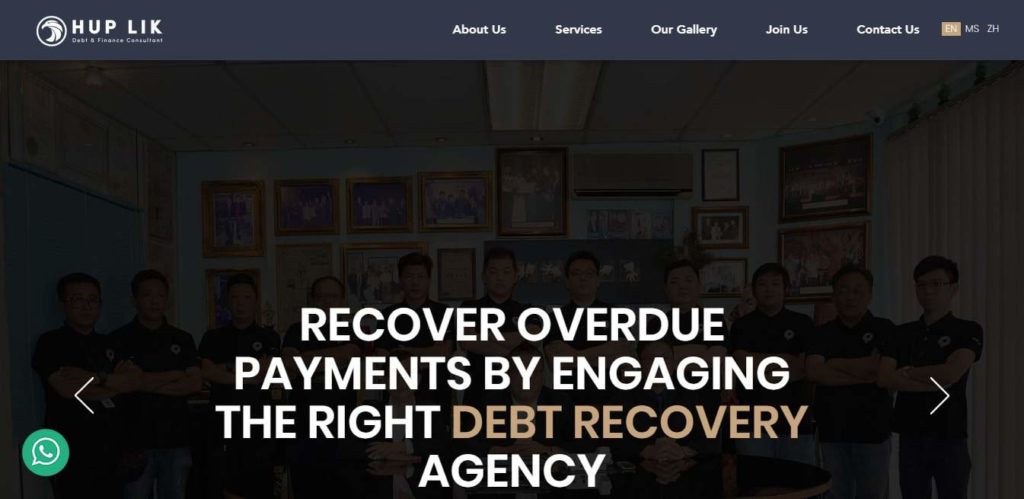 | | |
| --- | --- |
| SERVICES | Commercial debt recovery, Personal debt recovery, Company debt recovery, Legal consultation on debt recovery, Business investigations, Debt dispute resolution, Long & short-term bill collection |
| WEBSITE | https://www.huplik.com/ |
| ADDRESS | 7-2, Jalan Cheras Maju, Pusat Perniagaan Cheras Maju, 43200 Cheras, Selangor, Malaysia |
| CONTACT DETAILS | +60 3-9075 1667 |
| OPERATING HOURS | Mon-Fri 9:00 am – 6:00 pm |
Hup Lik Debt Collection Sdn. Bhd has been servicing those in need of debt collection services since 1999. These services cover both local and international clients.
While they also aid individuals who have suffered financial losses due to scams, debtors, and the like, their main focus is really on servicing businesses. They help these businesses by collecting unpaid accounts on their behalf and conducting investigations if need be.
Hup Lik offers legal consultation on debt recovery for free so you know exactly how to legally go about this process with them. They also conduct business investigations, provide debt dispute resolutions, and offer long & short-term bill collection services.
They give an estimated duration date of 45 days for their debt collection services. The process begins with a 3-day collection of details about the debt followed by a 3-day background check on the debtors to ensure that nothing is missed out.
After this, you and Hup Lik can finally sign the official agreement to start the debt collection process and pay any preliminary fees. You'll then be receiving weekly status reports regarding how the debt collection is going until it's finally in your bank account.
Provides weekly status reports
Provides legal consultation on debt recovery
Gives a clear view of their process from the get-go
Provides an estimated duration for their services
Main focus is on businesses
Does not provide online status reports
Does not offer insurance policies
3. Stable Option Sdn. Bhd.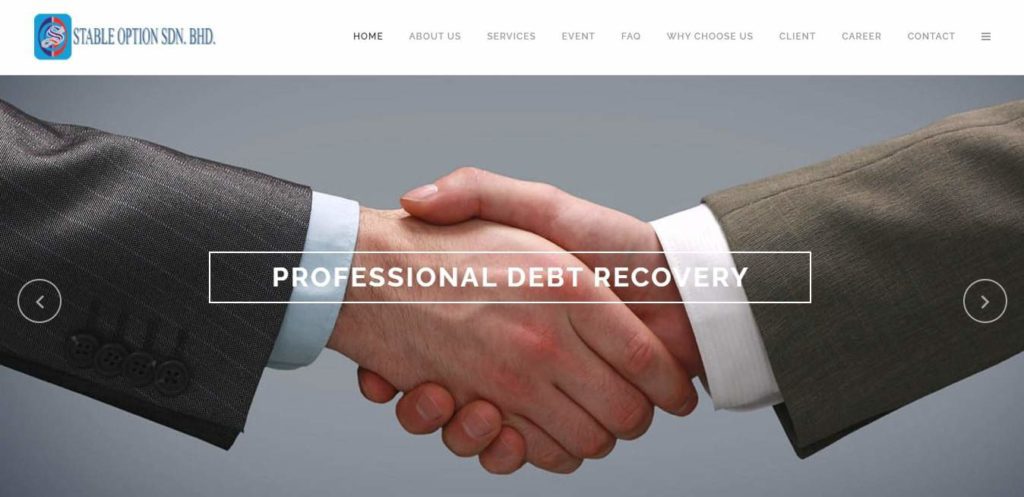 | | |
| --- | --- |
| SERVICES | Individual debt recovery, Corporate debt recovery, In-house legal services, Debtors tracing services, etc |
| WEBSITE | http://stableoption.com/ |
| ADDRESS | SUITE 2B 2ND FLOOR NO.221, Wisma LTS, 217-221, Jalan Pudu, Pudu, 55100 Kuala Lumpur, Wilayah Persekutuan Kuala Lumpur, Malaysia |
| CONTACT DETAILS | +60 3-2116 1616 |
| OPERATING HOURS | Tues-Fri 9:00 am – 6:00 pm |
Stable Option Sdn Bhd provides two main services: debt recovery and credit management. These services are offered to clients all around Malaysia and have helped thousands of clients since they began their operations in 2001.
Regardless of how much you are owed, why you are owed, or your location, they are more than happy to help you get your money back. They do full background checks of all your debtors, which is especially important if you feel like you were scammed.
They work with government agencies and other relevant sources to know all about your debtors including where they are. In line with this, they have an entire tracing department dedicated to tracking down missing debtors all over Malaysia and in select countries with accessible international networks.
They also provide a full suite of in-house legal services including the issuance of legal notices, provision of legal advice, strategizing of legal plans, and assistance in litigation. Now, one of the best things they provide is their insurance policies which can cover RM 10,000 up to RM 250,000.
Depending on how long the debt retrieval takes, they provide weekly and monthly updates on the progress of your debtor's payment.
Works with government agencies for debtor background checks
Provides full suite on in-house legal services
Can trace missing local and international debtors
Offers insurance policies
Does not provide online status reports
Does not operate on Mondays
4. Smart Global Recovery Management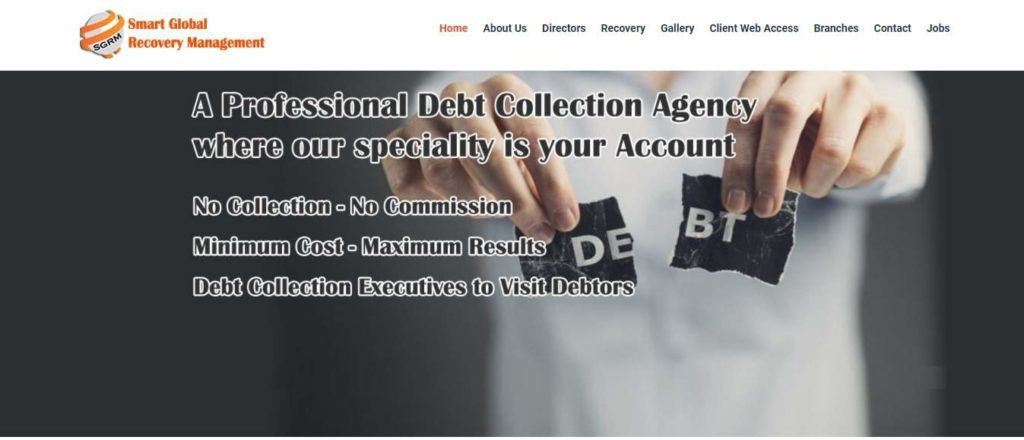 SERVICES
Debt recovery
WEBSITE
http://smartglobalrecovery.com.my/
ADDRESS
50-A, Jalan Medan Batu Caves 1, Medan Batu Caves, 68100 Batu Caves, Selangor, Malaysia
CONTACT DETAILS
+60 3-6177 7400
OPERATING HOURS
Mon-Fri 8:00 am – 5:00 pm
Sat 9:00 am – 1:00 pm
As stated in their name, Smart Global Recovery Management seeks to provide all-around global solutions for those who are facing a not-so-desirable issue with collecting unpaid accounts.
They make this whole process easy for both you and your debtor by being persistent yet still courteous. They also utilize instalment negotiations which are vital in ensuring you get your money back since this makes it easier for your debtor to pay you back.
If you're a company or business who regularly loans to people and regularly requires a debt collection agency, SGRM is a good way to go. You see, they don't require exclusive annual contracts since their contracts are done per account and the payments are done only according to the performance done.
This means that, if you don't get your money back then you don't have to pay anything because they also don't require any sign-up fees or advanced fees. They also say they have the lowest rates for debt collection services in Malaysia.
As long as your supporting documents are comprehensive, they can collect debt that's even a year old. However, note that there's a statute of limitation to debts in Malaysia but more on that in our FAQs sections at the end of the article so be sure to keep on reading!
Does not require exclusive annual contracts
Does not require advance payments
Operates on Saturdays
Optional tracking service
No mention of individual's debt recovery
Does not provide online status reports
Customer Reviews
Here are a few short reviews left by Thanga and Divyaa regarding their experience with SGRM:
"Good and fast service" -Thanga
"Well Service." -Divyaa
5. Sentrafield Sdn. Bhd.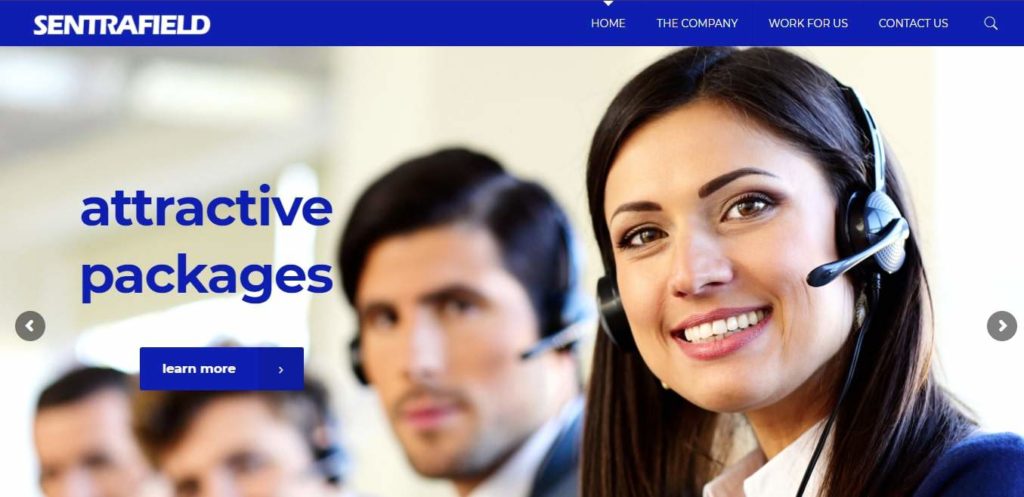 SERVICES
Debt collection, Delinquent account recovery, Legal services
WEBSITE
https://sentrafield.com/
ADDRESS
19-1, Pekeliling Business Centre, First Floor, Jalan 65C, 53000 Kuala Lumpur, Malaysia
CONTACT DETAILS
+60 3-4026 6888
OPERATING HOURS
Mon-Fri 9:00 am – 5:00 pm
Sat 9:00 am – 1:00 pm
Sentrafield Sdn. Bhd began operations in 1998 when Mr. Darshan Singh and Dato Hj Mohd Shariff began to see a growing need for debt collection companies in Malaysia. They saw how businesses were being taken advantage of by clients and other businesses alike through loans and wanted to help out.
The main service they provide is debt collection wherein they take on the process of collecting active debts that you personally wouldn't deem as delinquent. This is done through the usual manner of continuously reminding the debtors of the amount they owe without any aggressive means.
The other service they offer is their delinquent account recovery which tends to be a bit more aggressive and, thus, pricier. This is because a lot of things are thrown into consideration here like the location of the debtor, the age of the debt, and the type of receivables.
They're also authorized to provide free legal services to their clients regarding how they want to go about the process of recovering the debts owed to them.
Operates on Saturdays
Offers free legal services
Offers regular and delinquent debt recovery services
Only services businesses
Doesn't offer risk analysis reports
Does not provide online status reports
FAQs about Debt Collectors in Penang
---
There you have it! Our list of the top debt collectors in Penang and all there is to know about them.
We hope you found this article informative and that you'll be able to put it to good use. Please let us know if it did know by reaching out to us!
Now, if you ever find yourself in a fickle situation where you're in debt, you'll be glad to know that we also have an article on the best debt consolidation companies in Malaysia. Happy scrolling!