How to Style Your Hair According to Your Hair Type
Our natural hair and how we style it are parts of our personal style. They significantly contribute to how we look.
Everyone's hair is different, and so is their hair density and thickness. And knowing our hair's condition will allow us to take care of it better and style it correctly.
That is why with our simple guide here, we'll teach you what hair density is, how to measure it, and the hairstyles that can suit you.
What is hair density?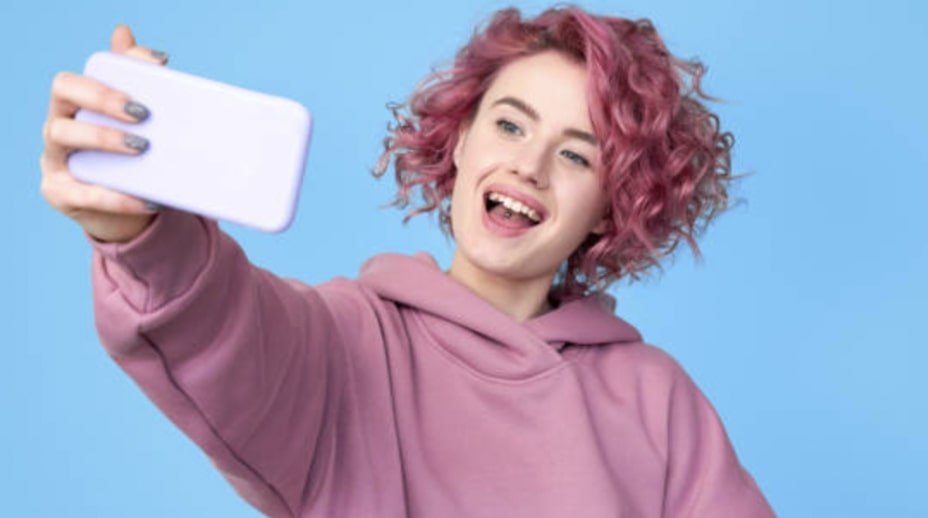 Hair density is the amount of hair one has on their head. Many people mistake it for hair thickness, which is the measure of a diameter of a hair strand.
Across countries and cultures, ages and health conditions, hair densities differ widely among people.
How do I measure hair density?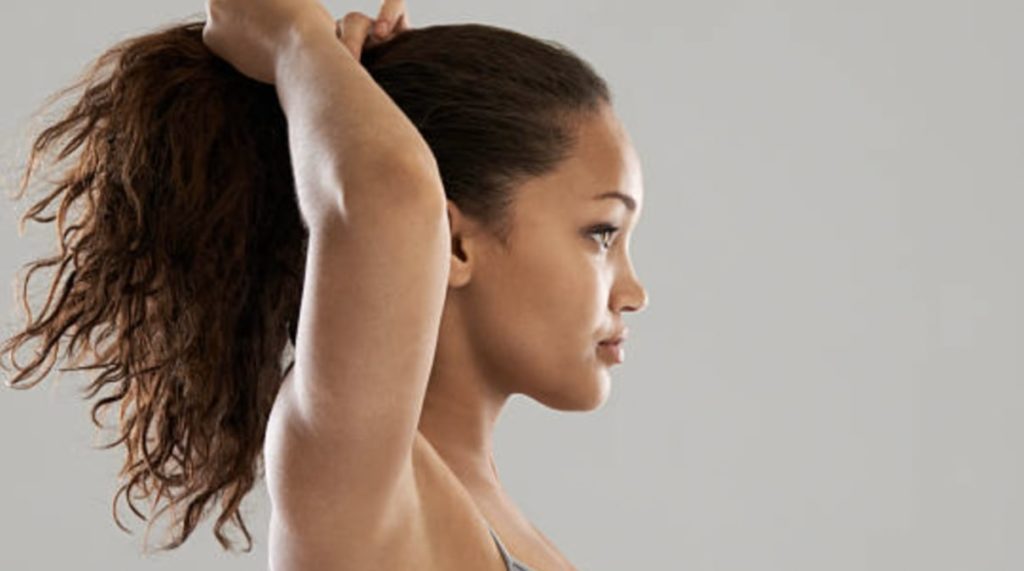 To determine your hair density if you have short hair, look at your hair in the mirror.
If you cannot see the scalp underneath your hair, you have a high hair density. But if you can see through your scalp under the light, then you have a low hair density.
Again, we're referring to the amount of hair you have on your head here, as opposed to hair thickness.
On the other hand, if your hair is long enough, you can do the ponytail test.
According to Eric Spengler, who is a respected beauty consultant, you can first make a ponytail behind your head and wrap it with a band or clip.
He says if you can wrap it securely once, your hair has high density. If you can do it twice, you have medium-density hair, and three times to lock it suggests you have low-density hair.
Aside from that, check if your hair is coarse since if it is, you may have to adjust your hair care routine to something more appropriate for your type.
You might need to switch your shampoo or conditioner, use a new pillowcase, get a trim, or apply a hair tonic.
What hairstyle is suitable for you?
Apart from what we discussed, do you know that you can get a suitable hairstyle by matching it with your hair density and thickness?
See, your hair can be 1) straight or curly and 2) thick or thin. These can be represented as spectrums; you may have hair that falls between the two extremes.
Some people have wavy hair, which is in the middle of the straight–curly spectrum. Thickness-wise, some may have hair that's medium, located in the middle of the thick–thin spectrum.
The point is depending on where you fall in these two spectrums, there are hairstyles that work well for you and ones that don't. We'll show you some of those:
Tips for Cutting Straight vs. Curly Hair
Have straight hair? You're so lucky, as this type of hair is open to different styles and is relatively low-maintenance.
And if you have curly hair, you're also lucky because it can be made to look amazing, though it will take more effort.
Here are some awesome cuts for men and women with straight vs. curly hair.
Straight: Short Quiff – Men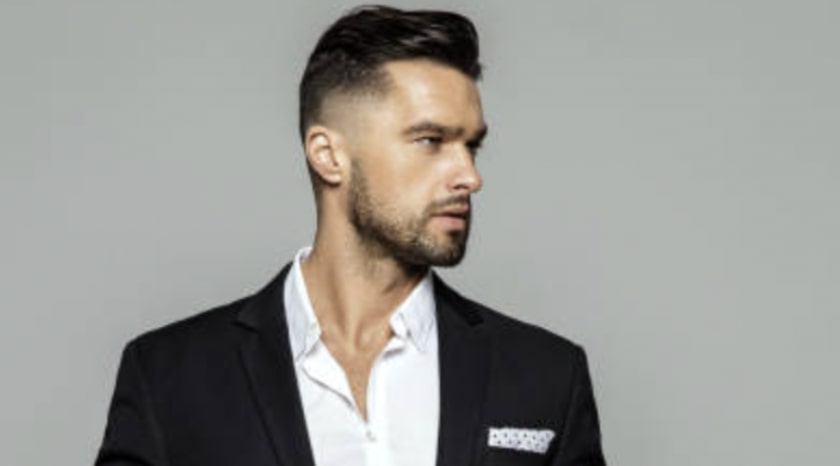 A short quiff is a simple haircut wherein the front part of the hair is styled up. It's easy to maintain: just blow-dry, put wax on the top hair portion, and shape accordingly.
Straight: Overgrown Shag – Women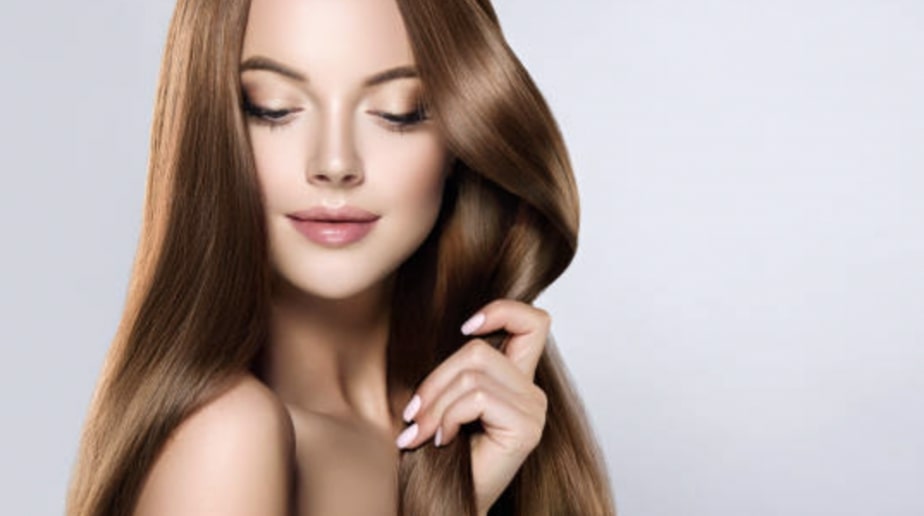 Overgrown shag is long hair that goes down nicely to the shoulders. To achieve this style, women just have to blow-dry and comb their long hair.
Curly: Tight Curls – Men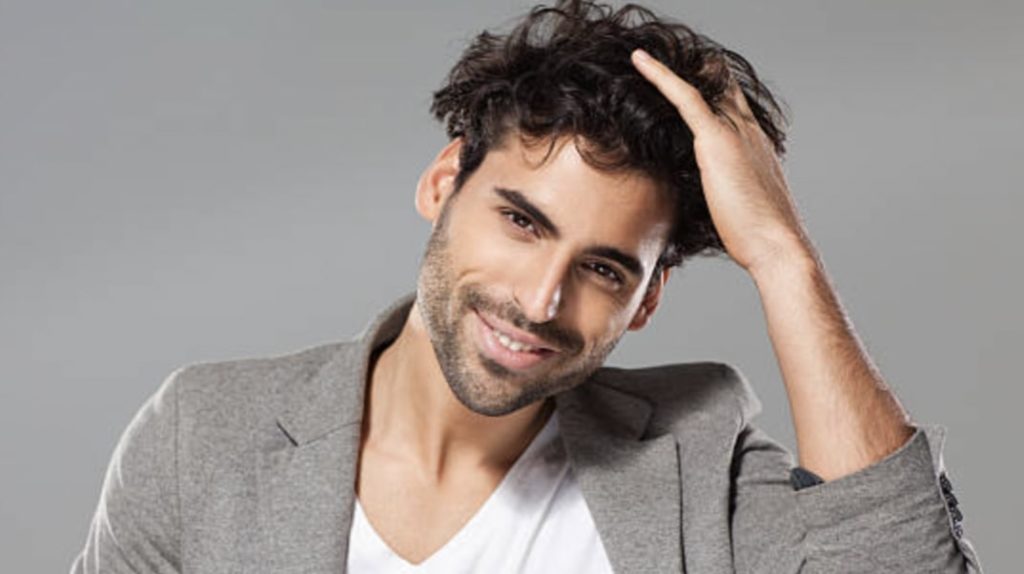 Use your curls to your advantage. For one, you can make them tight and raised by using a styling mousse or pomade.
Take only a small portion of hair product each time and work it in with your fingertips. Style it creatively in a way that suits you.
Curly: Long and Layered – Women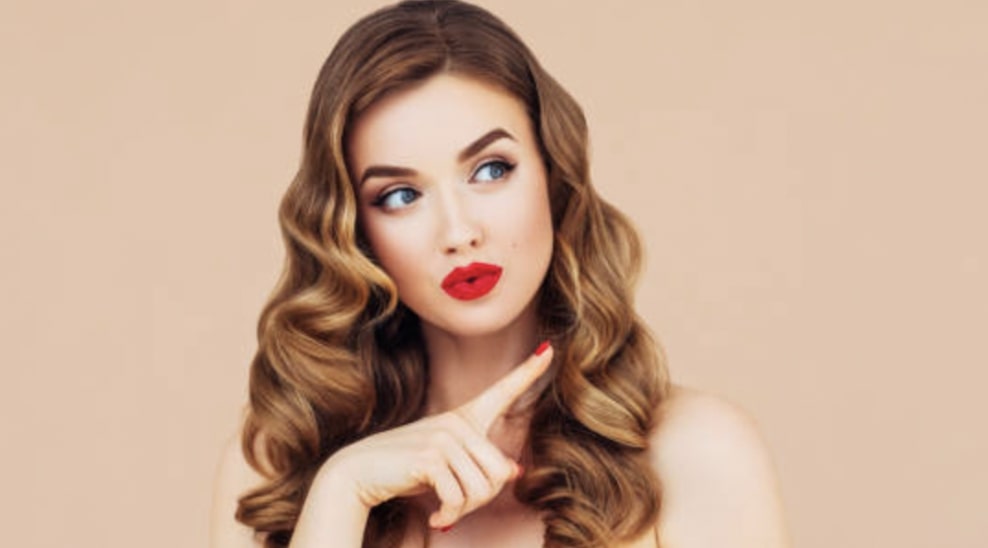 Curly hair grows thickly; the lengthier it is, the more volume it has. Cutting it into layers lets you control its volume while it grows.
This way, your hair will appear long and attractive reaching down to your shoulders. To maintain this style, apply a curl cream to your hair, squeeze some parts for a tidy application, and let it dry.
Tips for Cutting Thick vs. Thin Hair
Those with thick hair have an advantage because they have more room to experiment style-wise. They can add layers and textures to the hair so it becomes lighter and more stylish on the middle and end parts.
Whereas for people with fine hair: don't cut your hair into layers, as this will make your hair look barer. Choose a simple cut that will make your hair look neat but seemingly thick.
Check out the styles you can do with thick vs. thin hair:
Thick: Disconnected High Fade – Men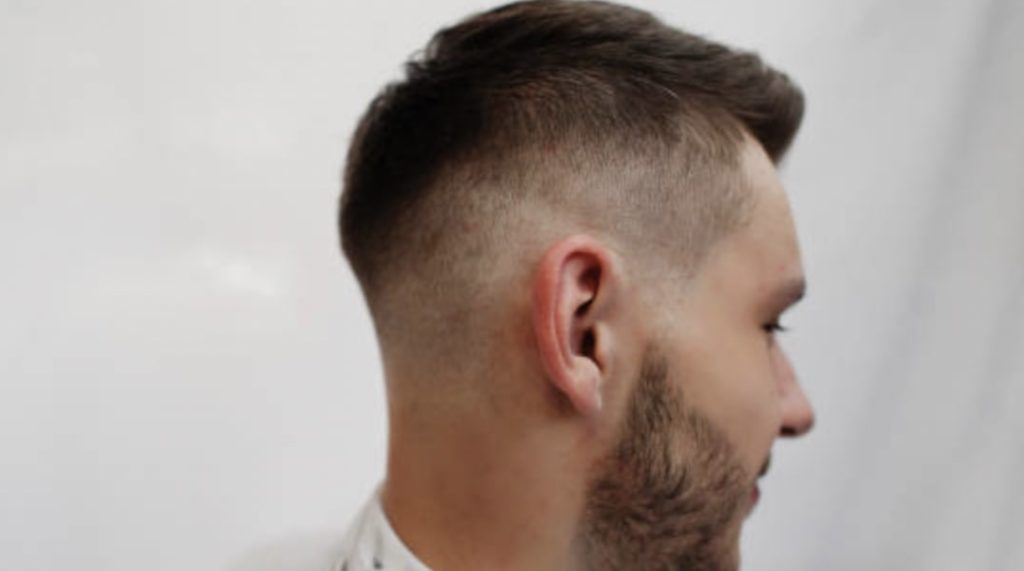 This is another nice cut for those with straight and thick hair. It's harder to pull off this style, though.
With this style, the hair is cut neatly with at least 3 inches long of hair on top that's pushed up. But don't worry, your barber should be able to ace this one easily.
Thick: Blunt Bangs – Women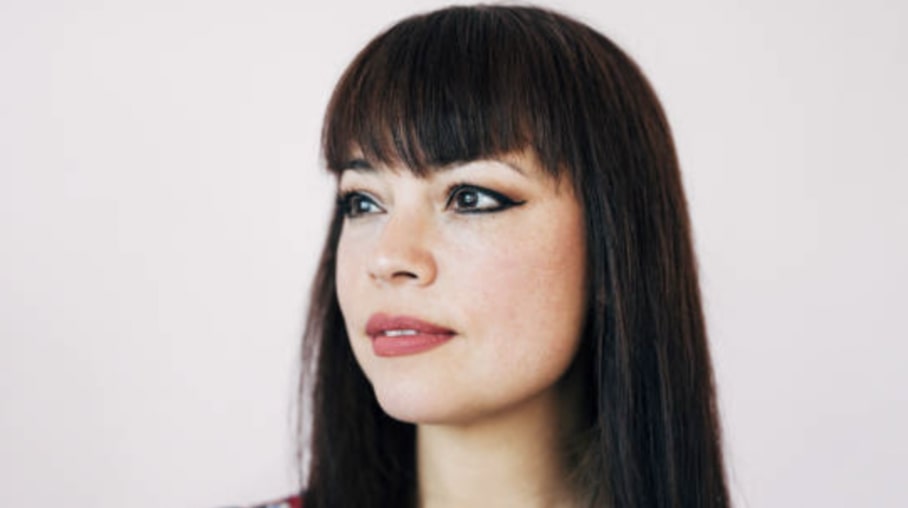 Fancy going for short hair? You might want to get a bowl cut, which may be a bit uncommon yet extremely fashionable.
The hairstyle consists of short hair with fringes hanging before or on the eyebrows. It's great because it's easy to do and requires little maintenance.
Thin: Buzz Cut – Men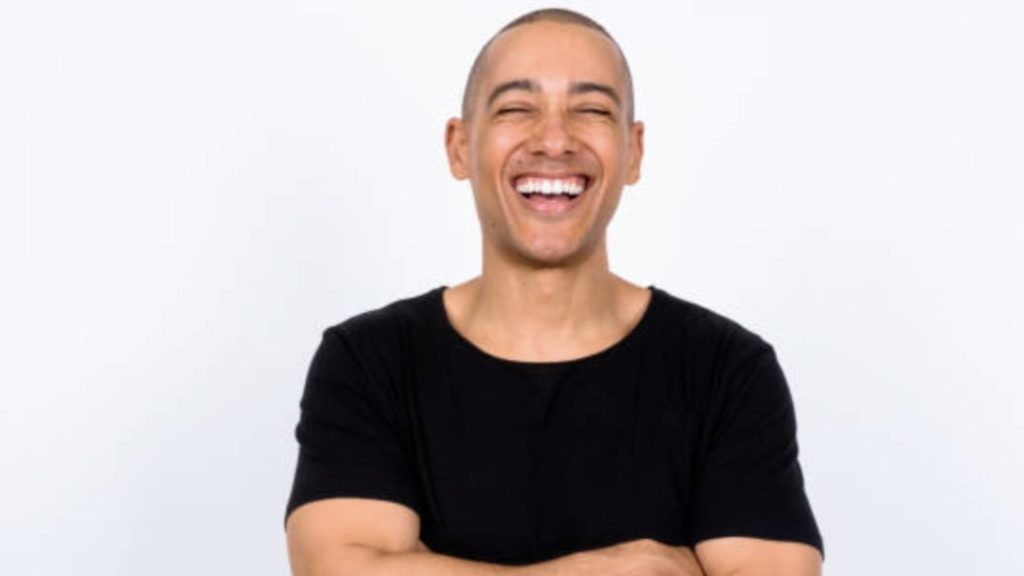 If your hair has thinned out for some reason, don't despair, as there are lots of good-looking people that can still make it work.
In this case, you might want to shave off your head with a neat layer left. Like, Jason Statham, for instance, he looks good with the buzz cut and you can follow his example.
Thin: Blunt Shag – Women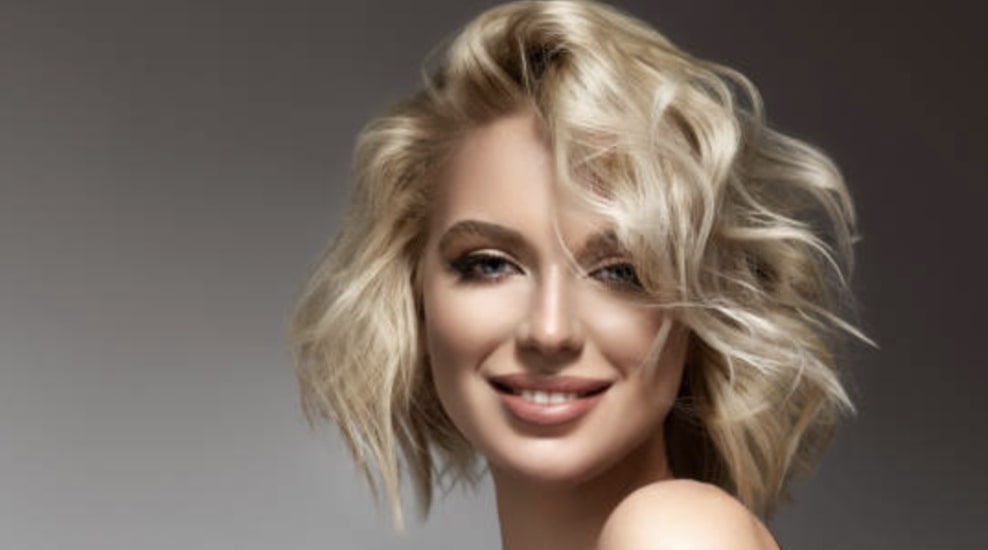 If you have thin hair, you can still sport the shag or that rock-and-roll look. This shag is casual, light, and looks effortless paired with not overly sharp hair ends.
The result is just visually amazing—natural and carefree. This hides your thin hair behind the waves of strands all the while emphasizing your beautiful face.
More Cosmetic Resources