Should I wash my hair everyday when in Malaysia?
If you are going to visit Malaysia any time soon or if you are living here, you would know that because of its unpredictable weather, it is hard to keep your hair healthy and vibrant.
But, washing your hair will make all the difference in nurturing your hair so you can style it to reflect your personality. It is one less thing to worry about, especially if you are concerned about your hair's growth.
You should wash your hair everyday when you are in Malaysia because in a country with such a warm climate, it is important to get rid of sweat, oil, and dirt that your hair and scalp will accumulate throughout the day.
Know more about how you can take care of your hair if you are visiting or living in Malaysia!
Why should I wash my hair daily in Malaysia?
It is important to consider washing your hair daily if you are in an Asian country like Malaysia because the humid weather will cause your hair to become greasy and tangled.
Every day, your hair and scalp will also catch dirt and dust, whether you are going to work or exploring the rich history of the country and immersing yourself in its diversity and culture.
Because of these reasons, you will need to develop your own routine to make sure that your hair remains nourished even in extreme conditions. Part of that routine should be frequently washing away the unwanted elements to keep your hair strong and your scalp healthy.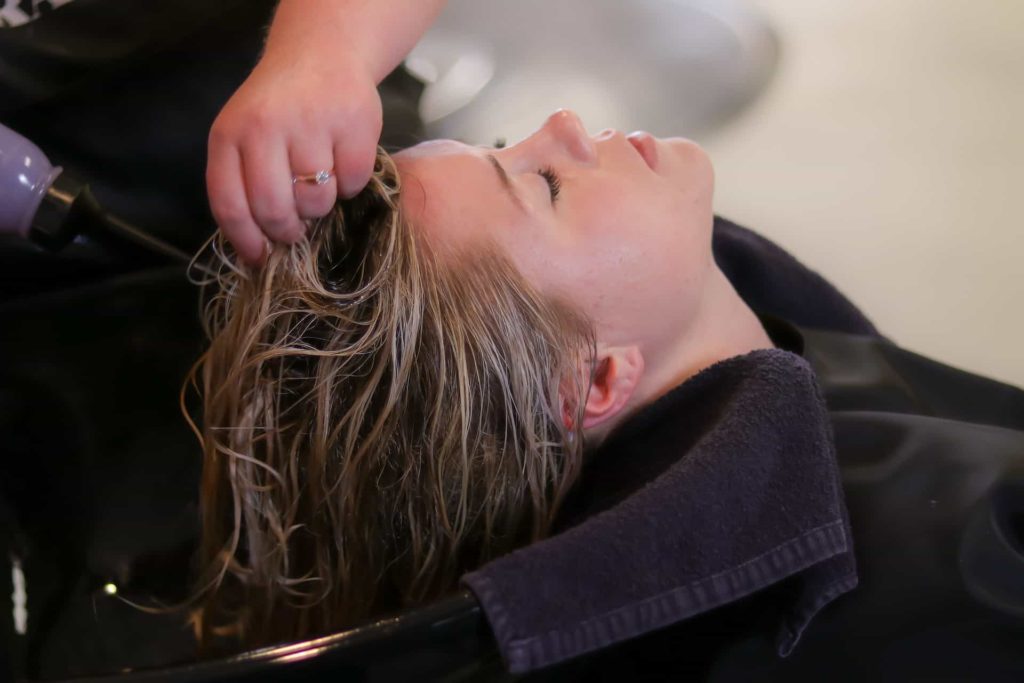 What happens if I don't wash my hair every day?
What happens to your hair if you do not wash it as much as needed depends on your hair type. In general, not washing your hair may cause irritation, flakiness, dandruff, and even hair loss so you will not resort to a hair transplant.
With the humid weather in Malaysia, your hair will become tangled and frizzy in just a short time if you do not wash it daily. The weather will also make your hair and scalp visibly dirty and greasy in only a day.
You may also experience having clogged pores. If a pore or follicle is clogged with dirt or oil, it will produce odor and acne on your scalp and hair.
In case you do not wash your hair every day and you use hair products, they will also build up on your scalp and cause smell.
Will washing your hair daily cause damage?
If you are staying in Malaysia, it is important to prevent the build-up of dirt and oil in your hair and scalp so they will stay healthy. This will only be possible if you regularly wash it with shampoo.
A popular myth is that washing your every day is bad and it will cause hair loss and drying because of the harsh chemicals in a lot of shampoos. However, this is not entirely true.
In fact, according to experts, people who live in humid places should use shampoo in washing their hair daily. So, washing your hair every day if you are in Malaysia is advisable.
Washing your hair daily will also not damage your hair if you are using the right shampoo.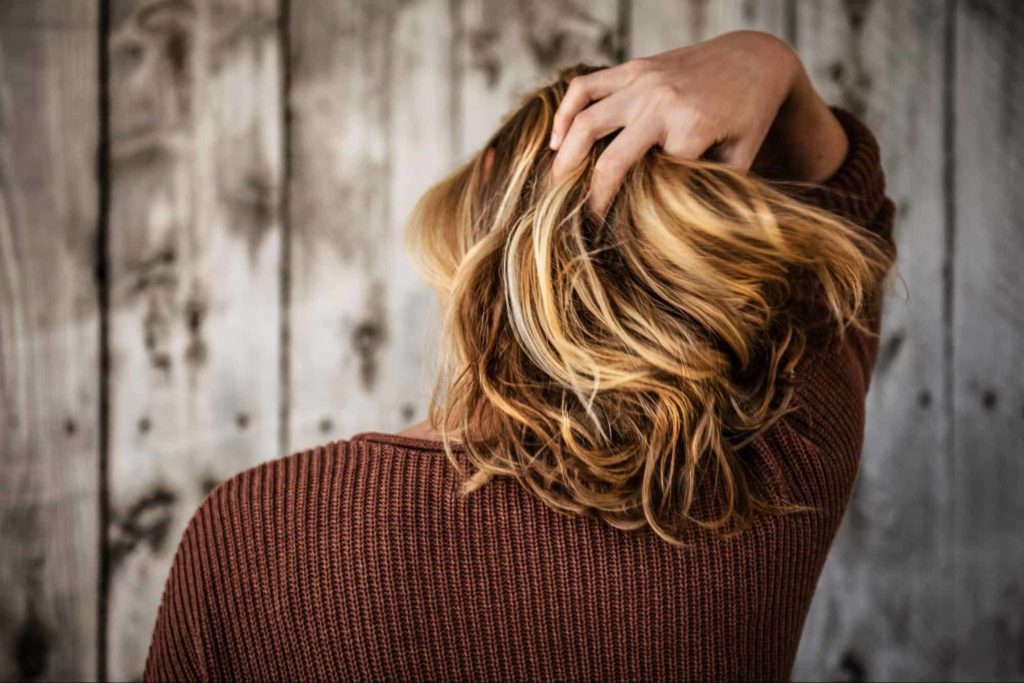 Tips in Taking Care of Your Hair in Malaysia
Your hairstyle and hair condition make a lot of difference to a person's appearance and reflect their personality and style. This is why you need to nourish it and keep it rejuvenated.
Here are some tips to help you!
Use the right shampoo and serum.
The first thing you should know in properly taking care of your hair is that several shampoos and conditioners contain chemicals that are not good for the hair when used for a long time.
If you feel that your hair is drying up because of the shampoo you are using, it is time to make a switch! Start using shampoos that contain natural ingredients like argan oil that will make your hair healthy.
When washing your hair, remember to scrub your hair and scalp with your fingertips as merely rubbing shampoo will not suffice to remove the dirt.
Aside from washing your hair, you need to keep it protected from the hot Malaysian weather by using the hair serum that corresponds to your hair and scalp needs.
Gently apply light serum on your hair and massage the strands with your fingers. It will moisturize your hair even after washing and help you detangle your hair with ease.
If you are looking into making your hair not just healthy but also thick, consider adding the best hair tonics in Malaysia to your hair care regimen.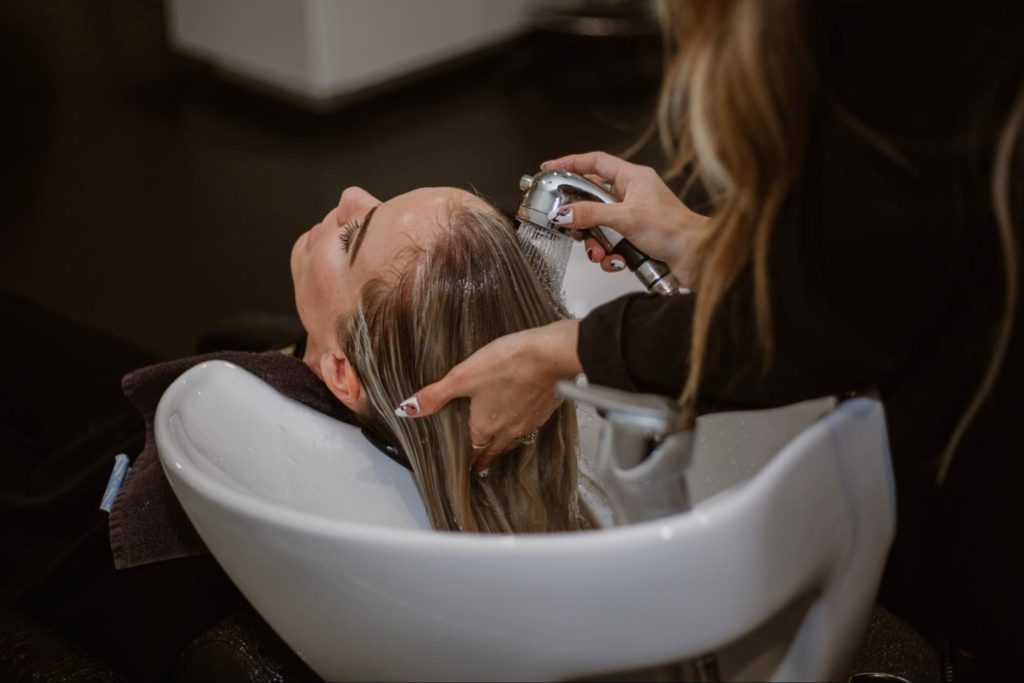 Do not put too much conditioner and oil.
While it is good to use hair products to nurture your hair, it is not ideal to use excessive amounts of conditioner and oil. Adding your use of conditioning agents and oils will weigh your hair down and even lead to product build-up.
To avoid having oily hair, it is best to not use hair products that have heavy amounts of oil and moisturizing conditioner that cause greasiness in the hair.
Dry your hair properly.
It is a common practice for most people to rub their hair dry to remove the water or to wrap their hair with a towel to dry it off quickly. However, rubbing your hair vigorously causes friction that weakens your hair strands.
This is why it is actually better to take out the dripping water off your hair by gently patting it with a towel and wrapping it loosely with a towel. In this way, your cuticles will not open up and it will not be too frizzy.
Using a softer fabric towel, like a microfiber plush towel, when drying will also be good for your hair strands. Not only is it kinder on your hair, but it will not damage your hair like a regular towel that creates friction.
Brush your hair properly.
Brushing your hair from the roots down can actually damage your hair, which is why you should start brushing it from the bottom and work your way to the top. With this technique, it will be easier for you to detangle your hair.
Remove tangles from your hair by brushing it with a wide-tooth comb when still wet.
Part of your routine should be brushing your hair at night too, before going to bed, not just in the morning, to ensure that you have detangled the knots from the day.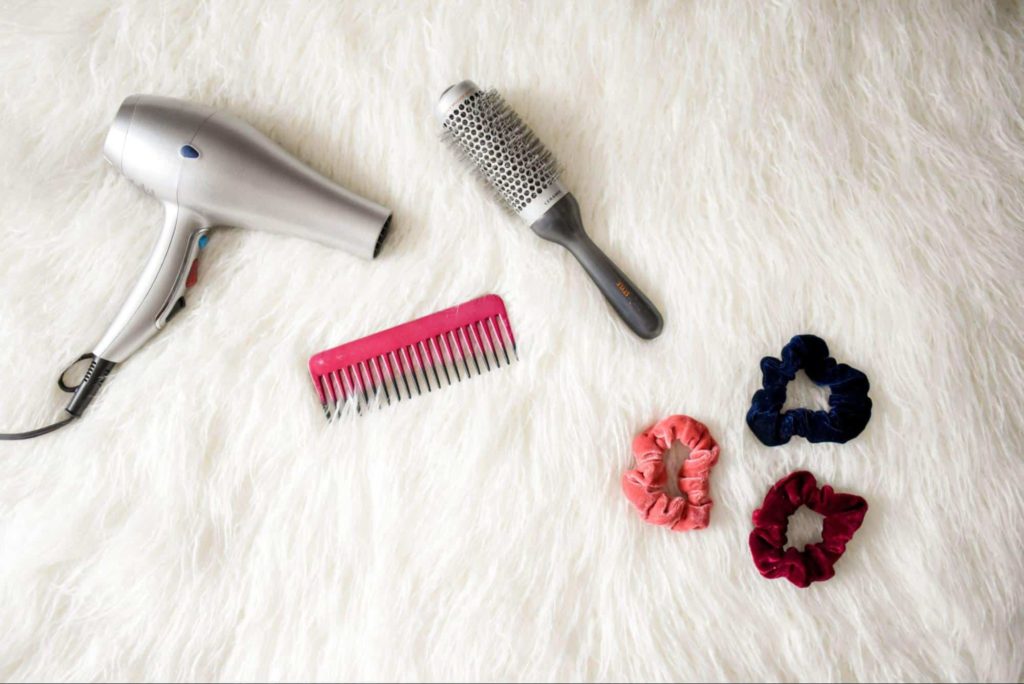 Take some time before blow drying and styling
Hair damage and breakage is usually caused when it is not in its best condition and messed with, usually when the hair is very wet. This is why you should not blow-dry or style your hair immediately after washing and when it is still wet.
If you are also planning to use a blow dryer, curling iron, or hair straightener, be sure to use a protecting serum beforehand so that your hair remains moist despite the heat.
To add volume to your hair, blow the hair dryer upside down so that your hair will go in an upwards direction and get a luscious volume.
When styling your hair, do not tie your hair when it is still wet because the wet hair is fragile and breaks easily. This is why you should wait until it is dry before you style it.
If you really need to tie your hair up when it is still wet, loosely do so with a snag-free elastic band or you can cover it with a scarf if you do not want your hair down.
Popular Malaysian Hair Products You Should Try
It can be difficult to find the right products to include your health care regimen because there is a vast selection available in the market. You should be careful in choosing which one to use during or after washing your hair.
Here are 8 of the best and most popular hair care products in Malaysia that will surely make your hair stunning and gorgeous!
Mise En Scene Perfect Serum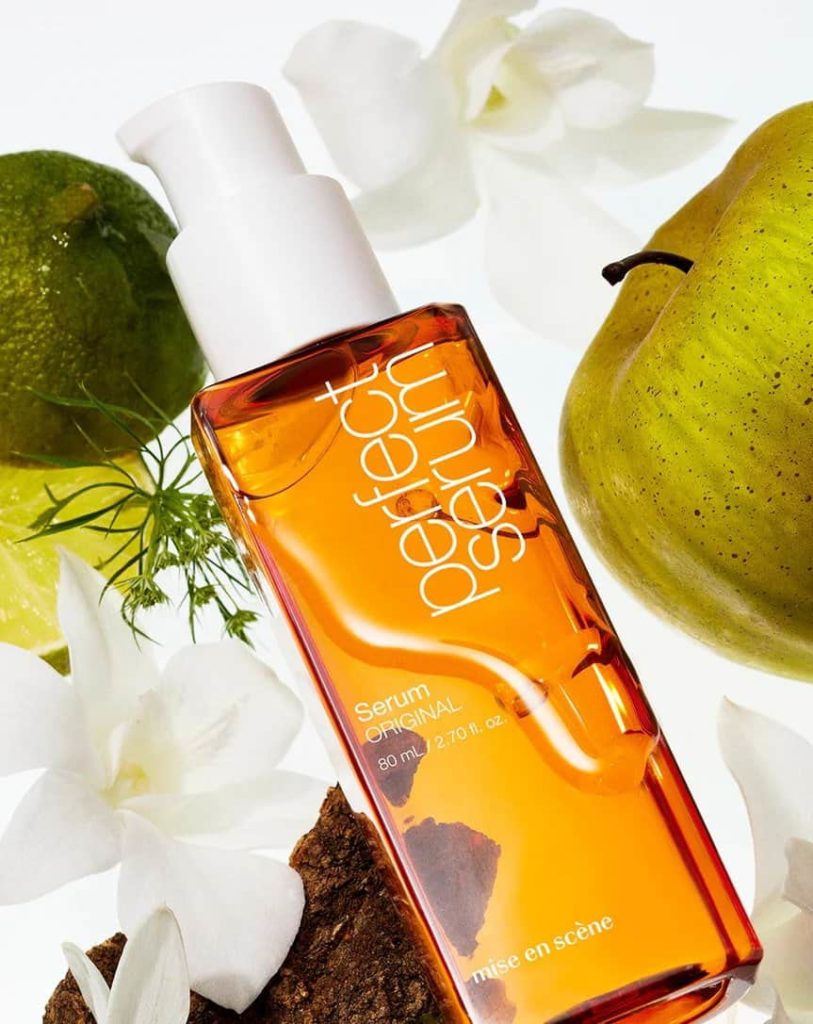 Mise En Scene's nourishing hair serum is a must-have hair care product, even for beauty experts and aficionados, because of the instant smooth hair that you will get when you apply it. It is a quick and lasting fix for a bad hair day.
Its rich blend of ingredients is sure to strengthen your hair strand, as well as repair and revive damaged hair. Plus, the serum will protect your hair from dust and dirt that your hair might accumulate every day.
Where you can buy it: Mise En Scene website
OLAPLEX No.3 Hair Perfector Treatment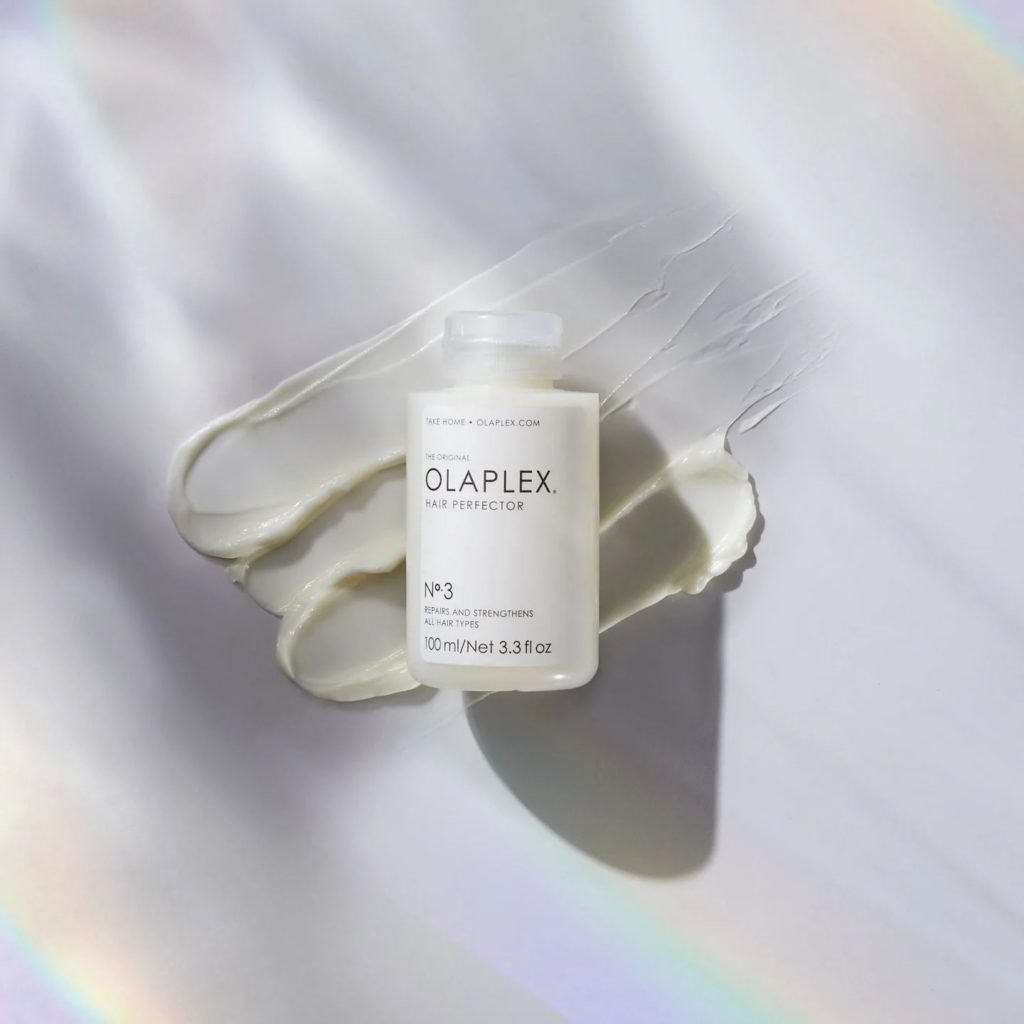 OLAPLEX No.3 Hair Perfector Treatment is one of the top and favorite choices of hair products in Malaysia, and it is easy to understand why.
Firstly, it is formulated to cater any hair type so it is a perfect match for everyone. Anyone can use it and enjoy the shine and improved softness it brings to the hair after using it once a week or for two to three times a week for damaged hair.
Additionally, it is crafted with a patented technology that rebinds broken disulfide and prevents hair breakage, which sets it apart from other products in the market.
Where you can buy it: Sephora
OUAI Hair Oil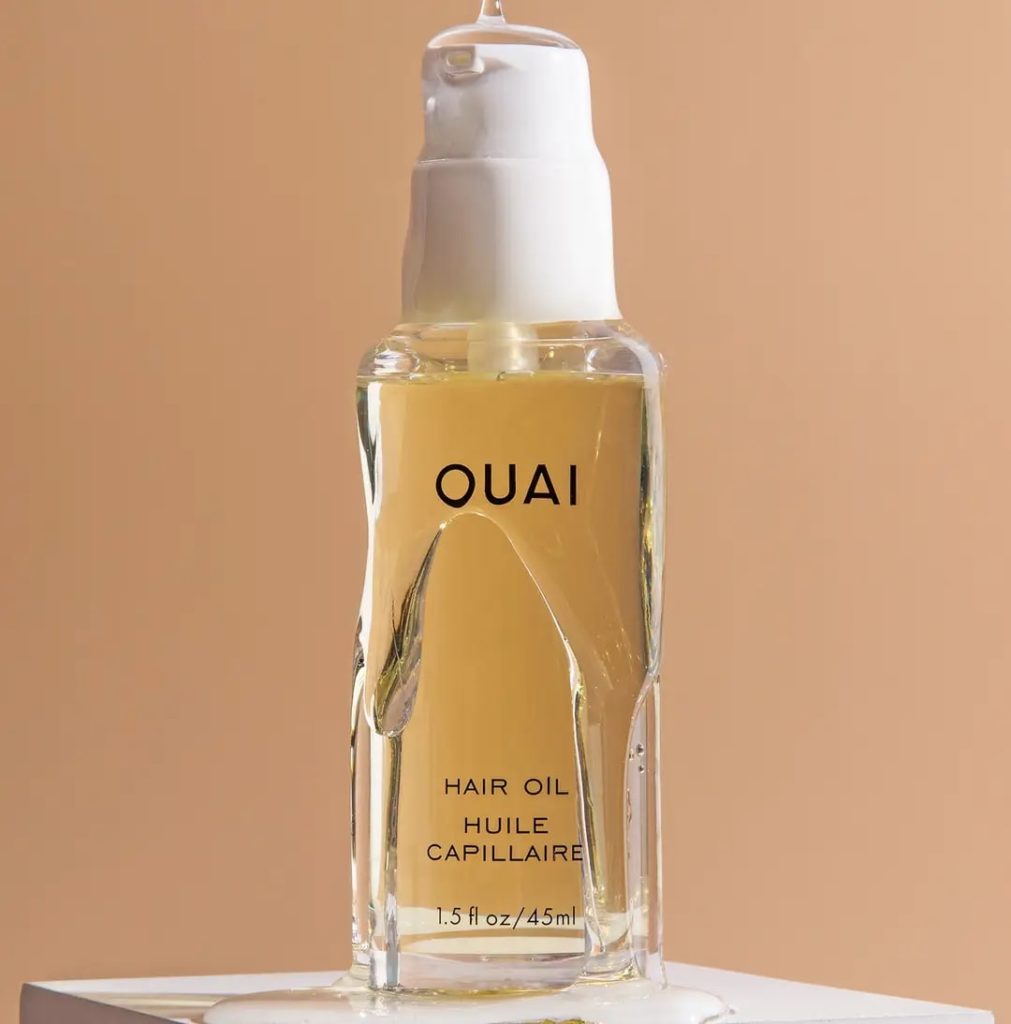 A multi-masking hair oil, OUAI Hair Oil is considered a holy grail especially in a humid country like Malaysia because it protects the hair from UV and heat damage.
With its key ingredients of African galanga root extract, ama oil, and Asian borage oils, it can smooth and calm frizz, give hair a high-gloss lustrous finish, and even prevent split ends.
You can also apply this at night to give your hair the extra hydration it needs!
Where you can buy it: Sephora
Coco & Eve Like A Virgin Super Nourishing Coconut & Fig Hair Masque And Tangle Tamer Set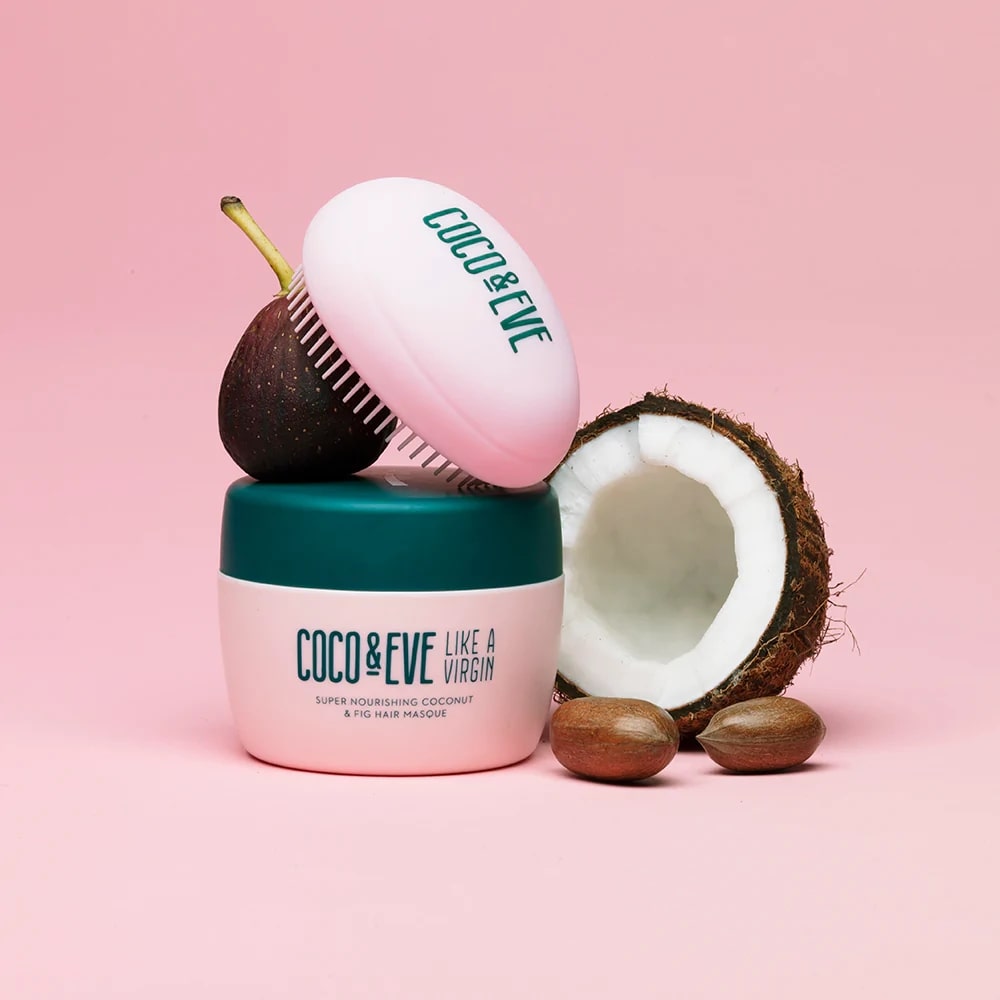 Coco & Eve's Like A Virgin Hair Masque is a combination of ingredients that are great for a hot and sunny climate. It is no wonder why it is another popular pink for hair products in Malaysia.
It has virgin coconuts, fig extract, and shea butter. When combined, these components bring a ton of great benefits to your hair, such as hydration, nourishment, moisturization, restoration, and repair.
Even if you apply this hair masque once, your hair will be transformed into smooth and silky in just 10 minutes.
With the help of its tangle tamer brush, it will be easier for you to spread the hair masque from top to bottom and to detangle your hair.
Where you can buy it: Sephora
Christophe Robin Cleansing Purifying Scrub with Sea Salt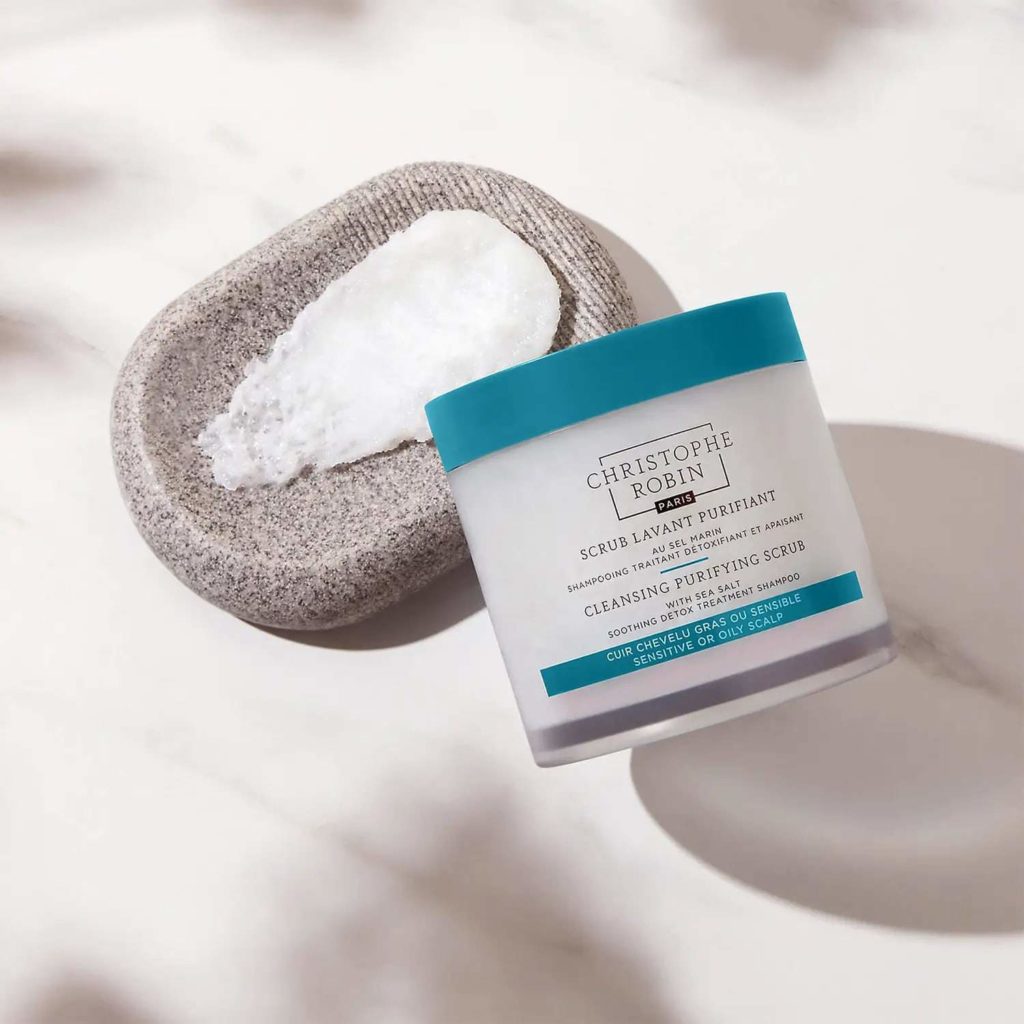 Christophe Robin Cleansing Purifying Scrub is a deep cleansing shampoo and scalp detox treatment made specially for those with sensitive and greasy scalp.
This removes everyday build-up on the scalp to prevent itchiness and it will help keep your scalp calm through its Bisabolol ingredient. It also gets rid of chemical elements from the scalp after hair color treatment to fight scalp irritation.
It is also made with a natural carbohydrate complex, so your scalp will get the hydration it very much needs.
Likewise, sea salt is known to be a natural exfoliant that draws out the impurities that will gather in your hair every day.
Where you can buy it: Sephora
L'Oreal Paris Elseve Total Repair 5 Mask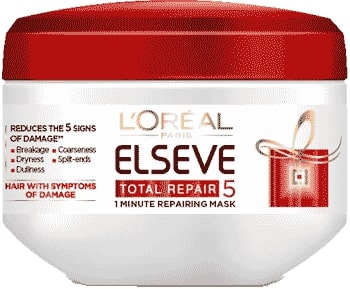 This repairing mask is perfect for those who have damaged hair as it conditions and restores the hair. In fact, it was formulated to address 5 issues of hair damage: breakage, dryness, dullness, coarseness, and split ends.
It works to make the hair revitalized and healthier. It heals and fills the crack on hair fiber to nourish it and add radiance.
Where you can buy it: L'Oreal Paris website
L'Oreal Paris Evercreme Renourishing Butter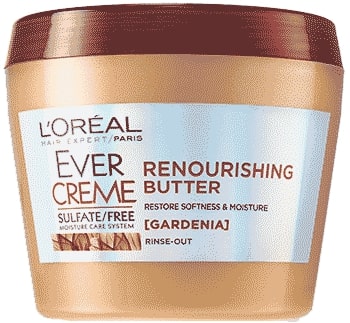 If you want to restore the softness and moisture of your hair because it has become dry due to the hot weather, L'Oreal Paris Evercreme Renourishing Butter is the best pick for you.
Since it is infused with gardenia and flower oils, this mask will quickly restore moisture to your hair and make it silky after consistent use.
Where you can buy it: L'Oreal Paris website
Ellips Hair Vitamin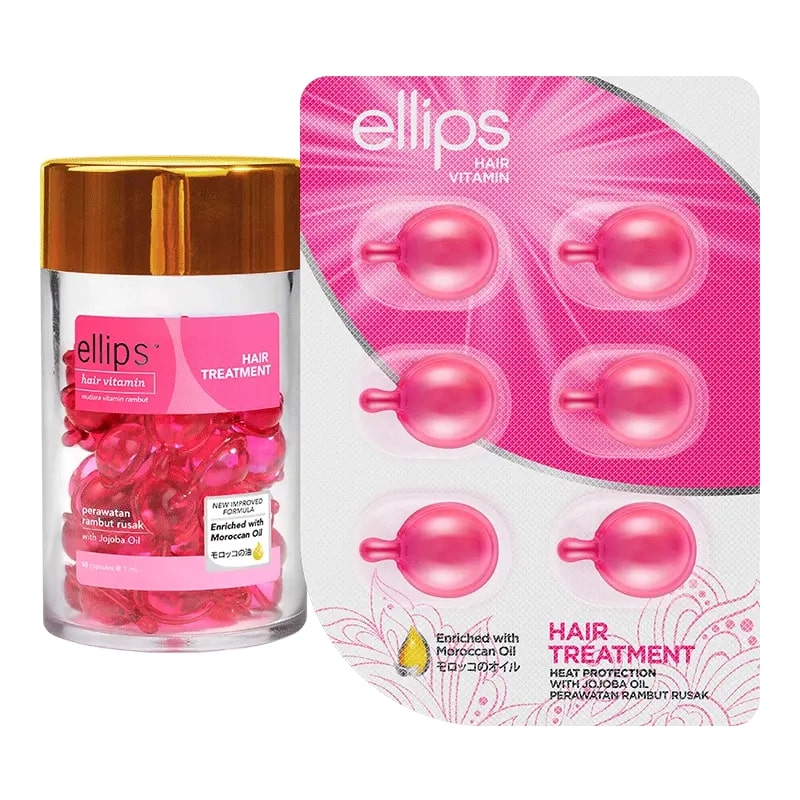 Ellips is a reliable choice in Malaysia as it offers various hair vitamins at an affordable price so you can keep your hair healthy and shiny. Every Ellips hair vitamin capsule is enriched with vitamins and Moroccan oil which maintains and revitalizes the hair.
In addition, each variation of Ellips Hair Vitamin is formulated to benefit and attend to the needs of different hair types, so you can choose and use one that will satisfy your needs.
For example, the Ellips Hair Treatment was formulated for dry and damaged hair and hydrates the hair, while Ellips Smooth & Shiny addresses rough and frizzy hair to soften the hair. Ellips Hair Vitality is for fragile hair to strengthen the strands and prevent breakage.
Where you can buy it: Watsons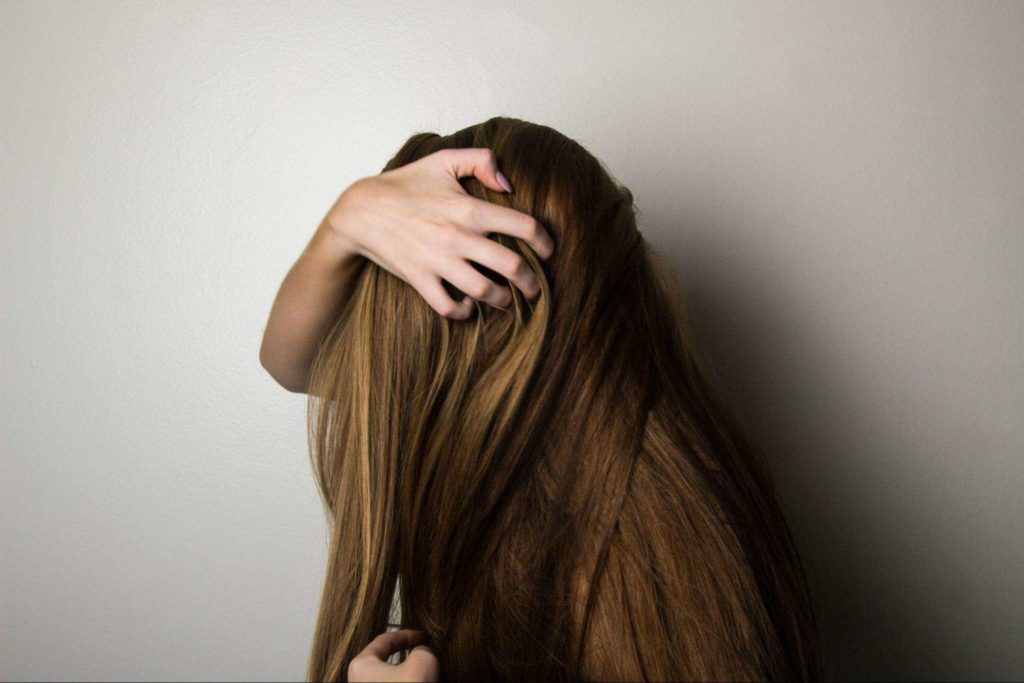 How should you choose a hair product for your hair type?
There are tons of hair products that you can use and you might end up using the wrong one and damage your hair instead of improving its quality.
If you are unsure, try using a hair product based on your hair type:
Kinky Hair
For this type of hair, the best way to manage it is by using moisturizing hair products so that your hair will be hydrated, like a hair mask. As a general rule, people with kinky hair should use creamy hair care products and add up hair oils to have a good hair volume.
Curly Hair
Curly hair usually means frizzy and dry one, so you need to use shampoo, conditioner, and hair care products that control the frizz and to moisturize your hair. Instead of using hair spray, a styling oil or curl refreshing mist is a better choice to shape the hair.
Wavy Hair
For people with wavy hair, it is important to remember that you should stay away from dry shampoo and instead use one that moisturizes the hair. Add in your hair care routine a hydrating hair mask for a more improved outcome.
Straight Hair
As straight hair easily becomes oily, it is good to use dry shampoo to prevent greasiness. Straight hair also requires volume, so it is best to go for products that volumize the hair. For this hair type, avoid using heavy products to keep your hair's natural shine.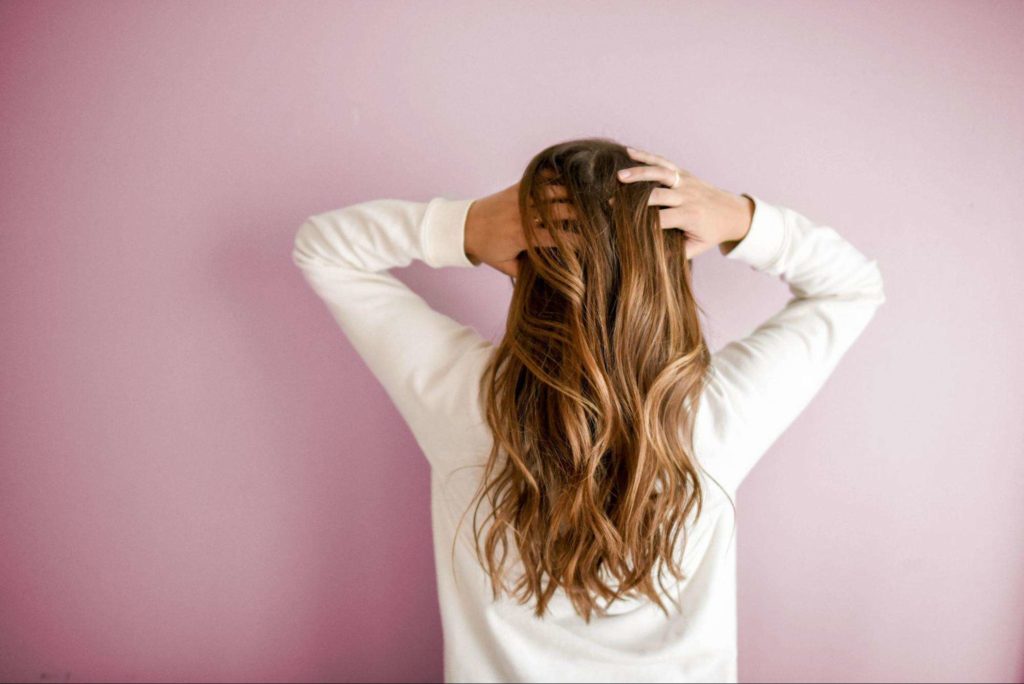 Traditional Hair Care Practices in Malaysia
If you are not into using hair care products because of the chemicals, here are some of the traditional and natural hair practices in Malaysia which you can adapt to make your hair growth healthy and prevent hair loss.
Take advantage of coconut products.
Coconut oil provides natural nutrients and proteins that nourish the hair and cure damaged hair. It even gives the hair a shiny outcome when applied.
Moreover, coconut oil can be used after washing your hair every day to keep your scalp pores clean and not clogged.
Meanwhile, coconut milk is also a great alternative in making your hair soft and reducing hair loss. It will work wonders for your hair when you apply it to your scalp for about 15 to 20 minutes while your hair is covered with a towel and thereafter rinsing it with cold water.
Eat foods that prevent hair loss.
To keep your hair healthy and to reduce hair loss, you should start eating food that will benefit your hair, such as:
Yoghurt, to lessen hair fall
Green leafy vegetables and fruits, which are rich in fiber to hamper hair fall
Sesame seeds that are rich in calcium and magnesium which are good for your hair
Milk, sprout, nuts, and whole grains, as these are rich in Vitamins C and B-complex, Zinc, and Sulphur which will strengthen the roots of your hair
Wrapping It Up
Caring for your hair is a commitment. If you are still wondering if you should wash your hair everyday when you are in Malaysia, the answer is that you should because of the various factors that might cause damage to your hair over time.
Contrary to popular myth, washing your hair daily does not cause damage to the hair especially if you are living or staying in a country with a humid climate.
It is especially true also if you are using the shampoo that matches your needs, as well as hair care products that will benefit your hair and scalp.
This is why you should wash your hair as frequently as possible to keep it clean, luscious, and moist, so you will not think about preparing for a hair transplant due to hair loss.