A Complete Guide to Legoland Malaysia
What we love about Malaysia is that it lets people have countless hours of fun through its various attractions and activities. One place, in particular, that we think everyone will love is Legoland Malaysia, as it lets you live out your fondest childhood dreams!
It doesn't matter if you're young or on the older side, this international-level theme park will have you smiling like a kid no matter what. If you're curious to learn more about this place, keep on reading as we dive deeper into its activities, accommodation and restaurant options, and more!
Time Zone
Malaysia (GMT+8)
Best Time to Go
Legoland Malaysia is open every day except for Wednesdays, and due to its popularity, you'll almost always encounter a crowd during its operating hours.
If you want to avoid long lines, however, we recommend visiting as soon as it's open! This way, you'll be first in line at the different rides, slides and all the attractions that this massive theme park has to offer.
Alternatively, you can also visit during the afternoon from 3 to 4:00 PM, as this is when most visitors are starting to pack up.
In terms of weather, Legoland Features a tropical rainforest, meaning it could be sunny, humid or rainy all year round. If you want to visit during the driest season of the park, we recommend visiting from July to September.
Regardless of the day you visit though, you can expect to have a fun time even with the crowd and long lines!
Things to Know
Currency: Malaysian Ringgit (RM)
(Check the current exchange rate)
Language: Malay, English, Chinese
Calling Code: +60
Entrance fee:
One-day theme park: RM199 (Adults), RM169 (Children/Seniors)
One-day double park RM279 (Adults), RM219 (Children/Seniors)
One-day triple park: RM339 (Adults), RM279 (Children/Seniors)
Location: 7, Persiaran Medini Utara 3, 79100 Iskandar Puteri, Johor, Malaysia
Operating hours:
Thursday to Tuesday: 10:00 AM to 6:00 PM
Wednesday: Closed
Parking: Legoland Parking Zone 1 and 2 (RM10 per entry)
How to Get to Legoland Malaysia
Private/rental car: The best and most convenient way to get to Legoland Malaysia is by driving your own/rental car. This way, you can be in charge of your route and you'll have all the comfort and privacy you need for a long trip.
Parking in Legoland Malaysia costs RM10 per day, but if you bought a triple-park pass, you'll get to park for free!
Buses: If you're coming from Kuala Lumpur and you want to ride the bus, you can do so through Causeway Link. The pick-up point will be at the Swiss Garden Hotel Bukit Bintang and you'll be dropped off directly at the theme park.
This bus also offers return trips, with the pick-up point being LEGOLAND Parking Zones 1 & 2.
Taxis: You can also ride a taxi if you want the convenience of a private car. This will, however, cost you a lot more so do keep that in mind.
Where to Stay
Legoland Malaysia
Address: No 7, Jln Legoland, Bandar, 79250 Johor Bahru, Johor, Malaysia
Phone: +60 7-597 8888
Pricing: $$$
From the name itself, Legoland Malaysia is the premier lodging option if you're planning to stay overnight at the theme park (which we highly recommend).
Several reasons come to mind when thinking about reasons to stay in this hotel, one of which is its super convenient location! By staying here, you don't have to worry about leaving until you're actually going home because it's located inside the park itself.
The establishment really lives up to its name, as you'll find several Lego elements here from the lobby down to the design of the exterior as well. There's even a play area filled with Lego pieces where guests of all ages can freely let their imaginations run wild—how cool is that?
Gimmick-aside, this hotel is still a solid option for overnight stays. It provides its guests with high-quality rooms, complete with amenities such as hot water, air conditioning, Wi-Fi, TVs and more!
Aside from the rooms themselves, which by the way are themed, guests will have the pleasure of enjoying the hotel's pool and castle playground. Furthermore, the hotel also offers various fun activities such as pastry-making, building challenges and dance performances.
Somerset Medini Iskandar Puteri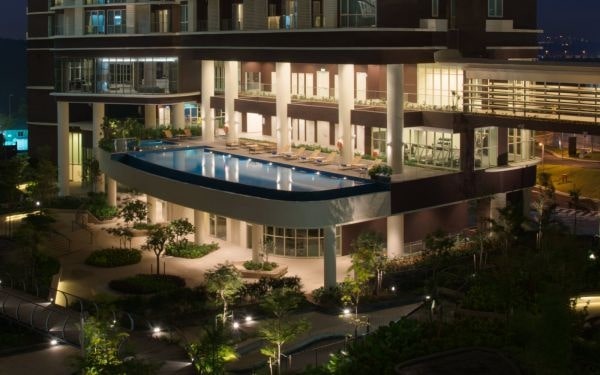 Address: Lot 5 Jalan Medini Utara 4, Medini Iskandar, Medini, 79200 Iskandar Puteri, Johor, Malaysia
Phone: +60 7-560 5555
Pricing: $$-$$$
If you want to experience a luxurious stay that isn't Lego-themed but still close to the park, we recommend checking out Somerset Medini Iskandar Puteri. This establishment is the perfect definition of a premium hotel, and you'll immediately see why once you enter its doors.
From the design to the customer service and the rooms themselves, everything about this hotel screams world-class. Furthermore, the views that you'll be surrounded with will be second to none, especially when you book the ones on the higher floors.
Plus, it provides its guests with amazing facilities including a large outdoor pool, a children's playground and a complete gymnasium.
Aside from that, guests can also enjoy the convenience of having a private shuttle that can take them to the city, which is an A+ in our books. They can also pick you up from the airport, which is always a great option to have!
Hotel Granada Johor Bahru
Address: 55, Jalan Indah 15/2, Taman Bukit Indah, 81200 Johor Bahru, Johor, Malaysia
Phone: +60 7-231 8888
Pricing: $-$$
Hotel Granada Johor Bahru is another 4-star hotel we highly recommend because of its wide selection of facilities. Some of the most noteworthy ones among them are the gym, sauna, sports bar and spa.
We also wanted to highlight the variety of rooms they offer, as we think they do a great job at catering to different budgets. However, don't be fooled, as even the cheapest room they have still feels like a premium suite, from the spaciousness to the completeness of amenities.
Another thing we like about this particular hotel is its location. Not only is it nearby the amazing Legoland Theme Park, but it's also only a 5-minute walk from the AEON shopping mall, making it extremely accessible.
Furthermore, it's located just across the Causeway link bus stop, which means that backpackers won't have trouble returning to their homes after the trip.
Millesime Hotel Johor Bahru
Address: Taman Kesihatan Afiat B-01-01, Jalan, Persiaran Afiat, Taman Kesihatan, 81300 Iskandar Puteri, Johor, Malaysia
Phone: +60 7-509 8866
Pricing: $-$$
Milesime Hotel Johor Bahru is a solid option if you're looking for a relatively cheaper accommodation option that doesn't cut corners. It's only an 11-minute drive from the theme park, which isn't that bad considering the amount you'll save as opposed to nearer hotels.
Plus, it also helps that the hotel is quite neat, which you'll notice from the moment you enter the lobby until you're settled in your room. From the sheets of your bedroom to the tiles of your bathroom, everything will be spotless!
The customer service is worth highlighting as well, as the staff is widely known for being friendly and accommodating. Having these kinds of people make the stay extra worthwhile and comfortable!
Lastly, the hotel also comes with its fair share of quality facilities, with the most notable one being its spa. This is a great thing to have, especially for those in the older age group after a tiring visit to Legoland.
Hotel Nusa CT
Address: 15, Jalan Nip 2/8, 81550 Gelang Patah, Johor, Malaysia
Phone: +60 7-556 2800
Pricing: $
Hotel Nusa CT is the cheapest hotel you can book near Legoland that doesn't fall short on its quality. Although it doesn't have the usual facilities that you'll find in higher-end hotels, it does provide great rooms that come with everything you need for a comfortable stay.
Its rooms are quite spacious as well, which is impressive considering how cheap they are compared to other hotels in the area. Plus, they all come with air-conditioning units and a strong Wi-Fi connection!
Plus, it's worth mentioning that its location is quite great as well, as it's surrounded by a plethora of local restaurants. This makes it easier for you and your company to find something to eat outside rather than ordering room service, which could cost a lot!
Where to Eat 
Bricks Family Restaurant
Address: 79100 Iskandar Puteri, Johor, Malaysia
Phone: +33 1 40 15 92 54
Pricing: $
If you want to eat somewhere that serves delicious Asian and Western dishes inside Legoland, we recommend checking out Bricks Family Restaurant. It's a bit on the expensive side, but trust us, you'll get great value for your money because of the quality of their dishes.
Out of all of their offerings, however, their best one is probably their seafood. They hold a seafood night every day, where guests can enjoy a wide variety of dishes such as lobsters, prawns, crabs and more.
The overall vibe here is amazing as well, as you'll sometimes be treated to various live performances, which add to the dining experience. If you time your visit right, you may even get a visit from Captain Pirate!
Rock Bottom Johor
Address: LG-13, Lower Ground Floor, Persiaran Puteri Selatan, Puteri Harbour, 79000 Iskandar Puteri, Johor, Malaysia
Phone: +60 14-623 1726
Pricing: $$
If good food and equally good vibes are what you're searching for, look no further than Rock Bottom Johor! This is because aside from serving a myriad of familiar dishes, they also play good music that will get your head bopping in no time.
Going back to the dishes, the ones you'll find here will be nothing out of the ordinary, as they mostly offer Asian and Western dishes. If you want something safe that's impossible to mess up, order their burger and fries, they do a great version of this iconic combination.
The price is worth highlighting as well, as they're relatively cheaper than the usual restaurants inside Legoland. This is more impressive once you see the generous service sizes as well as the quality of the dishes themselves.
Spice Grill
Address: Little Red Cube, Persiaran Puteri Selatan, Puteri Harbour, 81300 Iskandar Puteri, Johor, Malaysia
Phone: +60 7-509 6644
Pricing: $$-$$$
Fancy a more classy dining experience? Then you should check out Spice Grill at Puteri Harbour!
This world-class restaurant serves various high-quality dishes such as lobsters and steaks, and they do this all while treating you to a classy ambience. With its dim-lit interior and rustic design, this establishment can also serve as a backdrop for your Instagram-worthy photos.
If you want our advice, we recommend sitting by the spacious balcony where you'll get to enjoy amazing views of the harbour. This view, plus the delicious food you'll order from their menu is a match made in heaven that will be much sweeter after a long day at Legoland.
Market Restaurant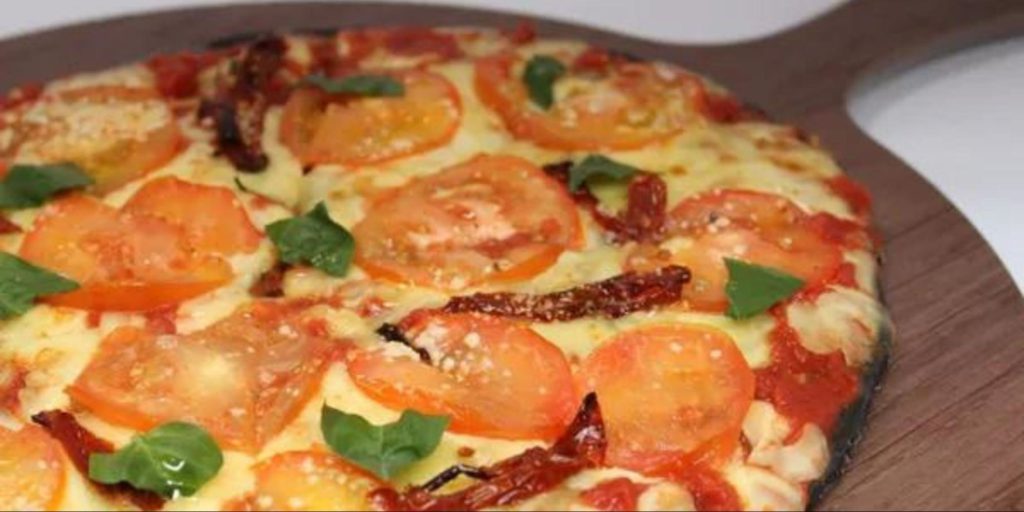 Address: Unnamed Road, 79100, 79100 Iskandar Puteri, Johor, Malaysia
Phone: +60 7-597 8888
Pricing: $$
Market Restaurant is another good place to eat if you don't want to leave the theme park's premises. It's just about everything you want from a theme park restaurant, with its indoor seating, full air-conditioning and a wide array of delicious dishes.
If you're coming with kids, this place will do you just fine thanks to its quirky designs and kiddie meals! Whether you're craving pizza, pasta, burger and other familiar Western dishes, you'll find everything here.
Mr Dakgalbi Sunway Big Box
Address: Malaysia, Johor, Iskandar Puteri, Persiaran Medini 5, G-05, Ground Floor, Sunway BigBoxVillage
Phone: +60 19-843 9731
Pricing: $$
Mr Dakgalbi Sunway Big Box is the perfect place to eat if you're craving Korean food. More specifically, they specialise in serving stir-fried Korean chicken–need we say more?
This is a great family-friendly dining spot nearby the theme park as they serve dishes that you'll be all-too-familiar with. Plus, they'll give you the opportunity of dipping your fried chicken into some gooey melted cheese–the kids will surely get a kick out of this!
What to Do in Legoland Malaysia
Meet life-sized Lego figures
You can't leave Legoland without meeting some of the most charming life-sized Lego figures around the theme park! These larger-than-life characters are always a treat to meet when you bump into them, as you're going from one ride to another thanks to their charming designs.
Their charm doesn't end with their designs too, as the people behind the costume are what makes the characters come alive! They're always more than happy to take pictures with people of all ages while staying in character–talk about dedication!
Go on heart-pumping rides
One of the biggest highlights of Legoland Malaysia is the theme park, which promises to offer endless hours of fun, and we can't argue with that! This massive adrenaline-inducing paradise is filled with attractions that range from family-friendly to out-of-this-world crazy.
Just like with Disneyland, some cinematic rides offer a whole different experience than your typical rollercoaster. These rides feature stories and nice settings, which will make you feel like you're one of the characters of the TV show/ movie!
Check out cool aquatic creatures
The Sea Life is another destination that's perfect if you're looking for family-friendly activities. Think of it as this park's version of KLCC Aquaria where massive aquariums housing different kinds of sea creatures can be found.
Its collection of impressive aquatic animals and plants can make anyone stand in awe, regardless of age. To give you a better idea of what you can expect from this attraction, it houses over 13,000 sea creatures from 120 species!
From sting rays to sharks, starfish and more, the selection of creatures you'll find here will be extremely diverse. The best part is that you'll also learn more about them thanks to the visual aids, making the trip educational and fun at the same time–win-win!
Lastly, it's also worth noting that the overall layout of the attraction is well-designed. By separating the creatures into different display tanks and habitat zones, you'll get to follow a great flow, as you're admiring the various creatures up-close.
Cool off at the water park!
One of the best things to do in Legoland Malaysia is to have fun and cool off at its amazing water park! This is a perfect destination if you think that the subtropical weather of Malaysia is getting too hot for your liking.
This water park won't only treat you to some cold splashes, however, as you'll also get to go on different rides and creative attractions! Having this variety makes the park a bit more special, as it gives its visitors more things to do than simply splashing around a big swimming pool.
One of our favourite attractions in this water park is the Lego Wave Pool, which you may already guess why because of its name. It features this massive pool where you'll feel like you're in the middle of the sea because of the man made waves occurring regularly.
Of course, you can't miss out on the different slides of the water park, which aren't as bad as you think! We love these slides because they aren't too scary but are still exciting, which perfectly caters to different kinds of visitors.
Admire iconic cities at Miniland
Since this theme park is indeed Lego-themed, you're bound to find miniature figures of anything under the sun. If you want to see some of the most impressive structures built entirely from Lego pieces, we recommend checking out Miniland.
This attraction features amazing one-to-one miniature representations of real-life countries and some iconic cities. What's more impressive is the intricate detail that the creators of these structures have nailed down, including the tiniest details!
Some of the most famous countries you'll find in this attraction includes Indonesia, The Philippines, Cambodia, Thailand and more. Aside from that, you'll also spot some famous local cities such as Kuala Lumpur, Putrajaya and Johor Bahru.
It's impressive to see how creative some people can get with these colourful bricks. Something that we thought was pretty neat was the boats in one of the cities, which were actually floating on the water.
Build high-tech figures at Lego Mindstorms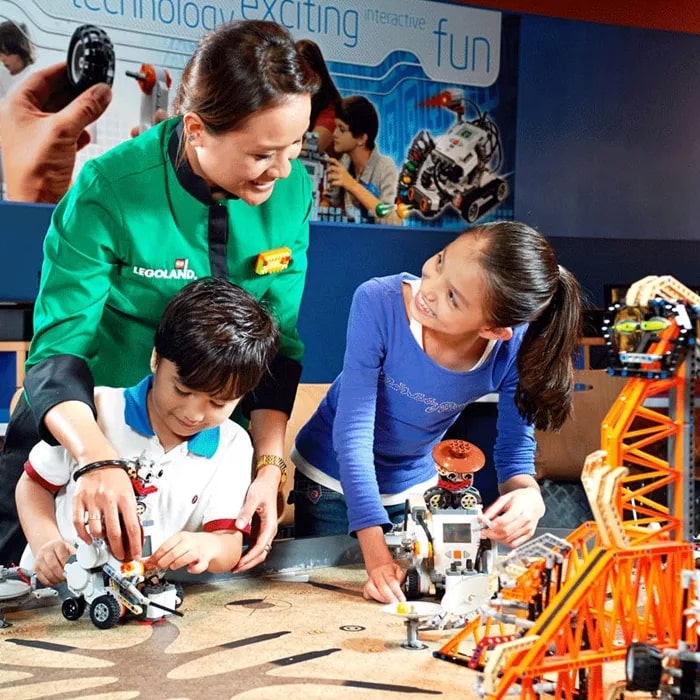 If you want your imagination to run wild, the best place to visit is Lego Mindstorms. Here, you won't simply connect bricks, but you'll also get to work with the wonders of modern technology and create advanced structures!
This place is geared towards the younglings, as it's a great activity to get their gears running early on. It doesn't let them build on their own too, as they'll be guided through a super helpful workshop, so you know you're in good hands!
As for adults, you can either get in on the fun and observe the workshop up close or use this time to rest your feet!
Get your boating school license
We lied, there isn't actually a license, but there is indeed a boating school where you'll get to work on your navigating skills. You'll get to do this by riding Lego-themed boats through the park's manmade river, which also sort of acts like a mini obstacle course.
Don't worry, it isn't anything hard, so you'll be cruising through the course in no time! Plus, you won't have to manually row the boat because they're fully motorised so if anything, all you have to do is sit back, relax and steer in the right direction.
Drive cute Lego cars
Aside from the fun and colourful boats, Legoland also lets you drive their fully electric Lego cars, which are designed for kids. Before letting them hop onto one of these cool rides, however, they must first sit through a safety video.
After knowing the ins and outs of driving around Lego City, they'll be issued a license and they'll be free to cruise through the road. This is a fun activity that gives your kids a glimpse of what real life is, but it's presented in a fun way where they won't feel like they're being taught.
Furthermore, the views that your kids will be presented with will be nothing short of amazing, as the course is located in Lego City, which is an attraction in itself.
Stroll around Lego City
Always wanted to know what it would feel like to live in a world made out of Legos? Well, now you can find out by exploring the amazing Lego City. It's exactly what you think it will look like; a full-blown city that's made out of mostly Lego bricks, which is cool if you think about it.
But you know what's cooler? Seeing the different things that this fleshed-out city has to offer. Aside from being such a spectacle, Lego City offers driving, boating, dining and more!
You'll even come across some shows if you time your visit right. All in all, it's an amazing destination that's full of surprises.
Ride the Legoland Express
If you want to see what Legoland Malaysia has to offer, but you're too tired to walk, you can ride the magical Legoland Express. This is arguably the best way to get around the theme park, as it takes you on a ride that visits most of the theme park's attractions.
The best part is that you'll be comfortably strapped onto your seat throughout the ride, so you won't have to worry about your feet hurting. Plus, you'll also get to take beautiful photos as the train itself isn't that fast.
Channel your inner child at DUPLO Playtown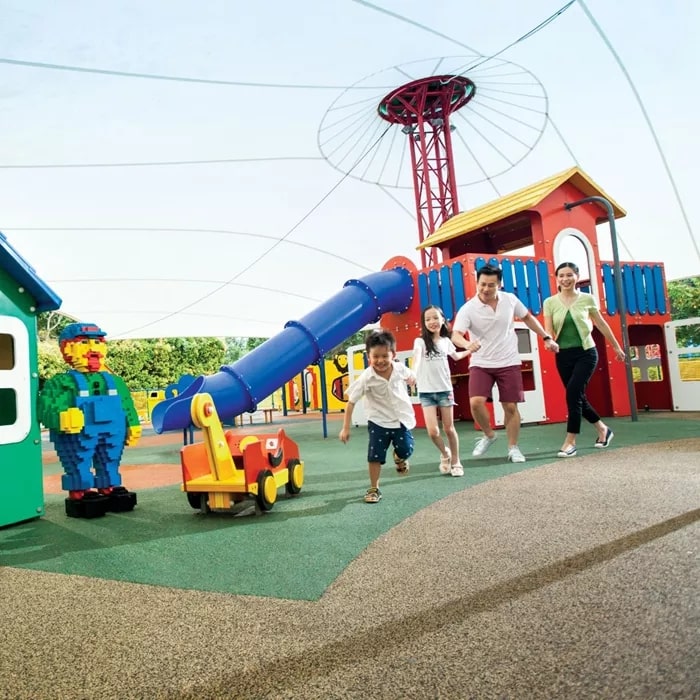 A great place to let your inner child come out is at DUPLO Playtown. You can think of this place as the more traditional playground of the theme park if you will.
Here, you'll find slides, vehicles farms and more, most of which are made out of Legos. For younglings, this is a perfect playing and learning destination because of the aforementioned attractions.
It also has climbable structures where kids can live out their inner superhero fantasies!
Build anything at Planet Legoland
Planet Legoland is the ultimate imagination factory for people of all ages. After all, it wouldn't be a Legoland without having a place where you can build anything that you come up with in your mind!
Here, everyone is encouraged to exercise their creativity. You can literally build anything under the sun–as long as it's possible, of course.
This being said, you can get a kick out of building things with your own hands using these colourful bricks. It may not be fun to think about at first, but once you get here, you'll be surprised at the things you'll come up with!
Experience virtual reality like never before
One thing we love about Legoland Malaysia is that it doesn't shy away from innovative ideas to keep things fresh and exciting. A perfect example of this is their state-of-the-art virtual reality roller coaster, which is exactly what it sounds like!
If you're having a hard time imagining this ride, picture yourself being strapped onto a traditional rollercoaster. Now, add advanced virtual reality goggles, and you've got yourself an amazing idea that's equally exciting and terrifying to think about.
The result of this crazy combination is that as you're going through different twists and turns on the rollercoaster, you're seeing another dimension from the goggles. One particular ride makes it look like you're riding a rollercoaster in a world that's completely made out of Legos.
Meet prehistoric beasts at Dino Island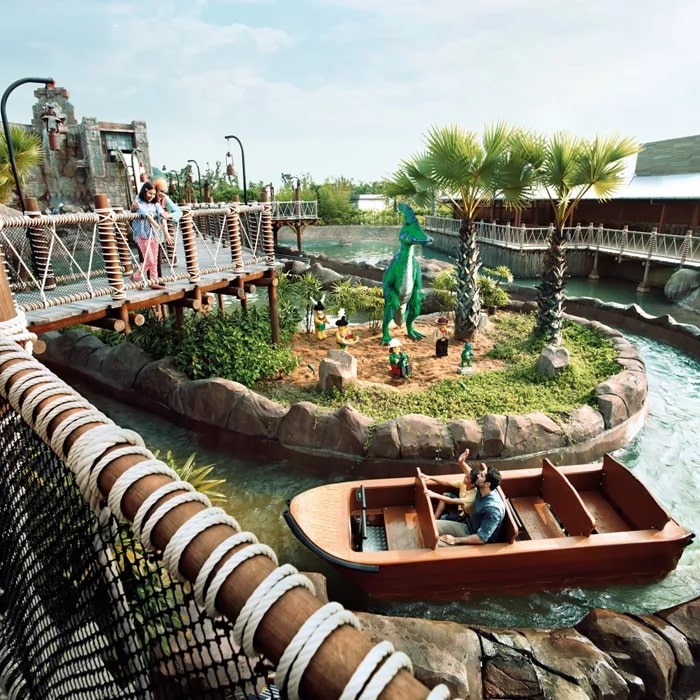 If you're looking for a thrilling ride, we recommend checking out Dino Island. This is the perfect ride to try if you don't mind getting wet because you'll also get to meet some of the Lego dinosaurs at the park!
Here, instead of being strapped onto traditional rollercoasters, you'll be riding carts that look like wooden logs. It may not be as practical as the metal ones, but it's the best vessel for a water ride such as this.
It offers more than the dinosaurs too, as the ride itself is pretty thrilling. With several drops and turns waiting on every corner, Dino Island will keep you on your toes!
Watch 4D movies at Lego Studious
Sometimes, the thrilling nature of theme parks can be a bit overwhelming. If you need to take a break from all the screams, we recommend stopping by Lego Studios where you can sit back, relax and enjoy 4d movies!
Of course, the movies shown here are Lego-themed, which isn't a bad thing at all, especially if you have kids. Some of the most famous movies in rotation in these cinemas include The Lego Movie, Lego Mythica 4d and our personal favourite, Lego City 4d: Officer in Pursuit!
Watching Lego movies have never felt this alive! From the visuals down to the audio, everything feels ultra-realistic, making the experience all the more worth it.
Where to Shop in Legoland Malaysia
Sensei's Shop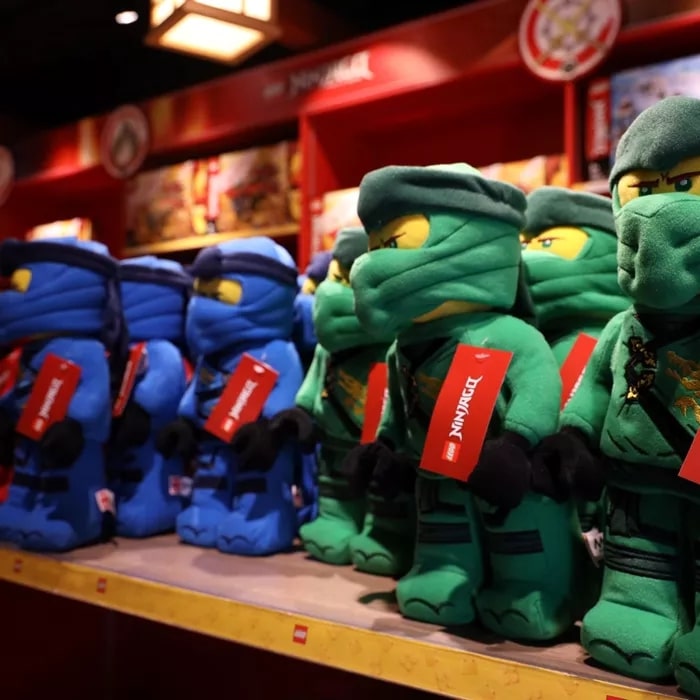 Lego Ninjago is one of the most famous Lego-themed cartoons in Malaysia, which is why it features its own shop in Legoland. Sensei's Shop is where you can buy all your Ninjago Needs, from plush toys to t-shirts, toys and more!
Among all their offerings, however, the most famous toy in their collection is the Lego dragon. It came from the show and it's one of the biggest figures you can build, which only means that more time for fun!
The Big Shop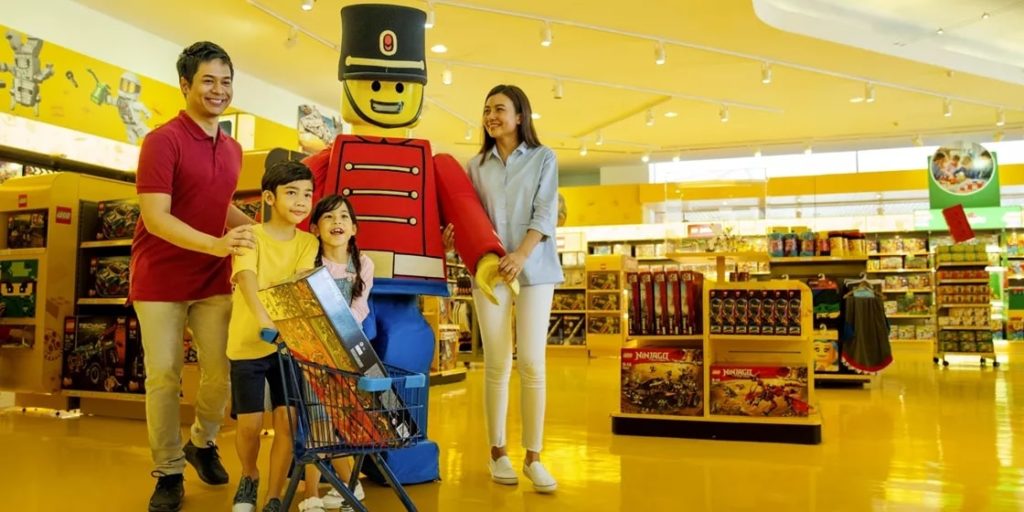 The Big Shop is the go-to place for everything Lego. This store contains one of the largest collections of Lego products in all of Asia, so be sure to stop by and purchase at least a Minifigure to remember your trip by.
Aside from bricks and figures, however, this store also contains products such as coffee mugs, shirts and other kinds of merch. You can buy these cute and fun products to show how much of a fan you are of this brand!
Driving School Shop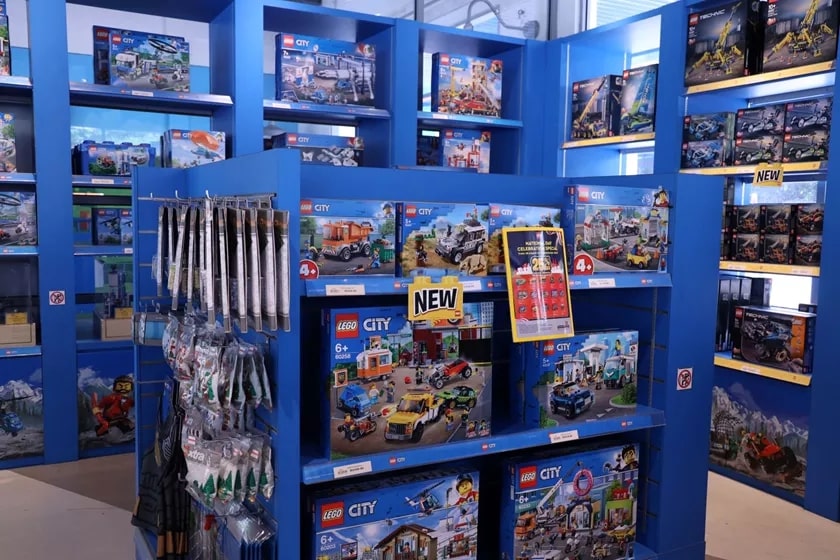 After driving around Lego City, it's time to visit the Driving School shop where you can personalize your own license! While you're at it, grab some of the official merch and toys that centre around cars so that you can have something to remember your trip by.
Mini Market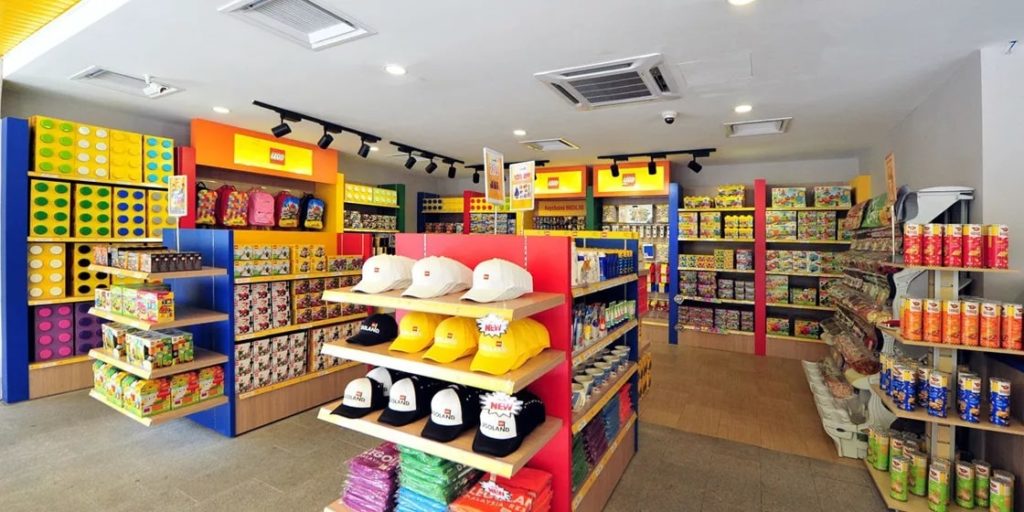 Mini Market is sort of the lifesaver in Legoland Malaysia. We say this because this store offers some of the essentials that people tend to forget to bring the most such as sunblocks, caps, raincoats and more.
They also have snacks and beverages if you need to replenish your energy real quick! This way, you can go back to fulfilling your childhood dream around the park.
The Brick Shop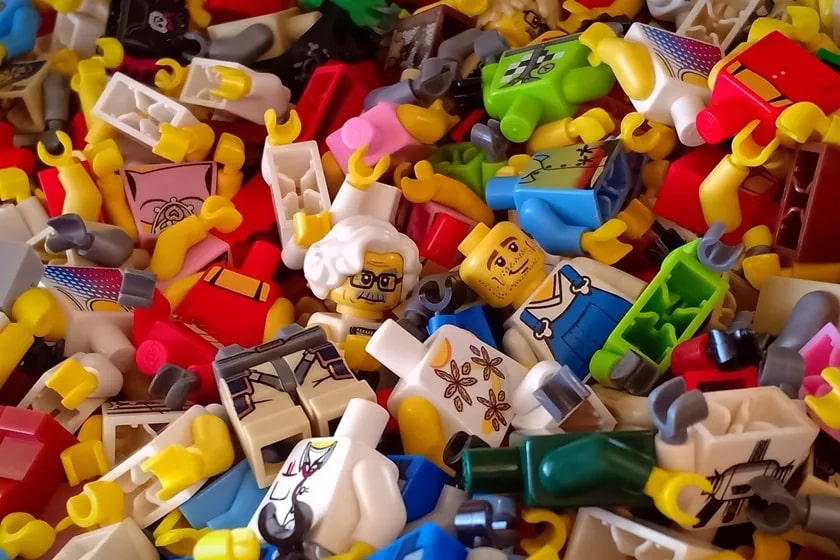 From hairpieces to hands, bodies and legs, this place has everything–we're talking about Legos, of course. The Brick Shop offers all the pieces you need to create your personalised figures. 
Apps to Download for a Trip to Legoland Malaysia
Grab: Ride-hailing app of Southeast Asia
Google Translate: A handy translation app
Maps.me: Offline map of the world
CatchThatBus: Bus ticket booking app
XE Currency App: Real-time currency exchange rate app