9 Best Kajang Food to Eat During Your Visit (+ Local Tips!)
If you're a certified foodie like us, Kajang should be one of your destinations when you visit Malaysia. The town is filled with amazing local delicacies that we recommend everyone to try, especially first-timers.
Kajang is well-known for its satay to the point where it's dubbed the "Capital of Satay", but don't be fooled! This place offers more than just these savoury skewered chunks of meat, and we're here to prove that.
Check out some of our top picks for the best kajang food we recommend everyone try along with the best place to try them. Let's get started!
Itik Salai Masak Lemak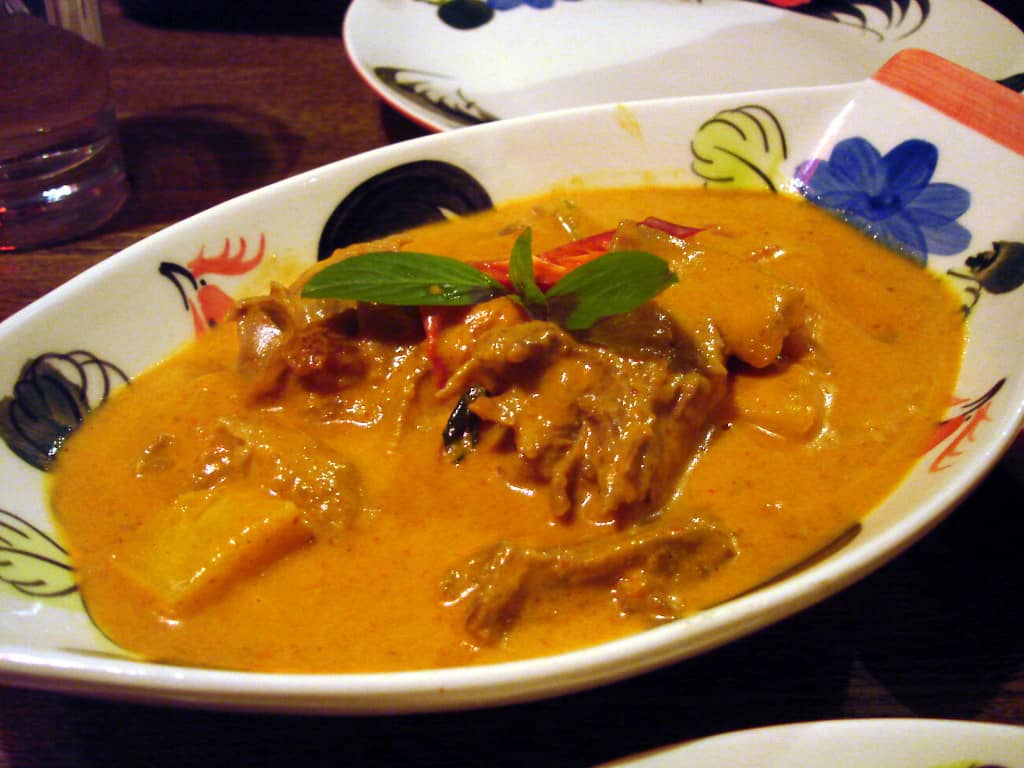 Hailing straight from the land of Negeri Sembilan, the itik salai masak lemak is a dish that we recommend you try at least once during your visit. This dish is essentially a duck curry and we think it's one of the best ways to prepare this meat in Malaysia.
The highlight of this dish is of course the "itik" itself, which is the duck. It's perfectly cooked to the point where it develops a tender and smoky flavour, which we absolutely love to pair with some cold drinks.
With that in mind, this will be a hit among your friends if you decide to bring it to a party. The combination of the duck meat with the spicy curry makes for a great combination of flavours, and the serving size can be for sharing as well.
You can also replace the duck in this dish with your meat of choice such as beef, chicken and fish. Regardless of which one you choose, however, you'll still be able to enjoy this dish because of the delicious curry that they're submerged in.
Satay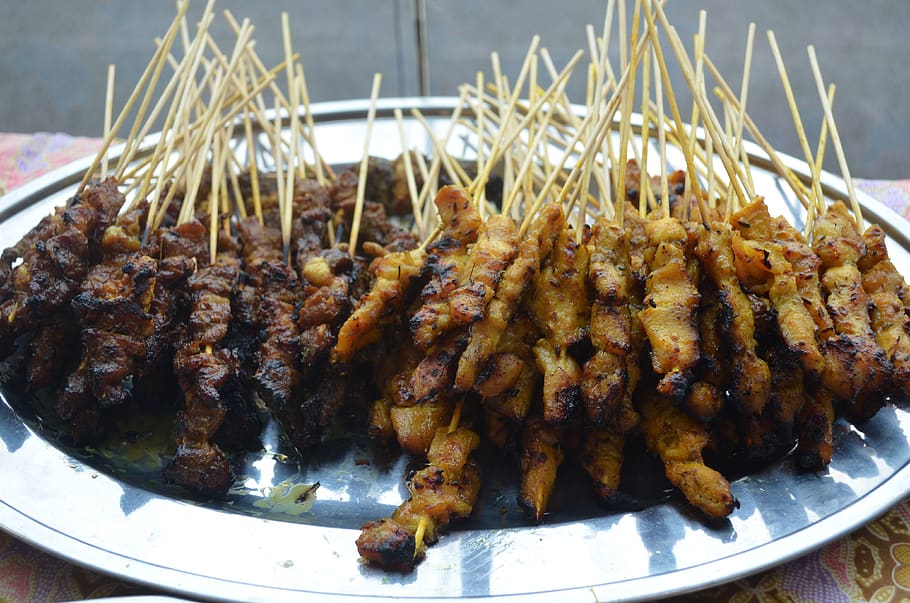 It would be a shame to visit this town without trying the dish that it's mostly known for: satay. Aside from its history, however, we do recommend this dish based on its taste alone, as it's one of the most delicious street foods you can get your hands on in the country.
What we like about satay is its simplicity, as it's just a bunch of meat skewered and grilled over charcoal. Furthermore, it's made extra special because of the secret sauce or marinade that vendors brush on the meat's surface while they're being grilled.
It may not be much at first, but this brown sauce is what gives satays their peanut-y and lip-smacking taste.
With their cheap price and small size, satay can easily pass as a great snack here in the country. You can head to one of the many street vendors that offer it on your way back to your home from work for a quick snack or buy them in bulk to bring them home.
Lastly, we love this street food because of the variety it offers. For instance, you can choose which kind of meat to put in your skewer, but the most common ones are beef, chicken and pork.
Mutton Soup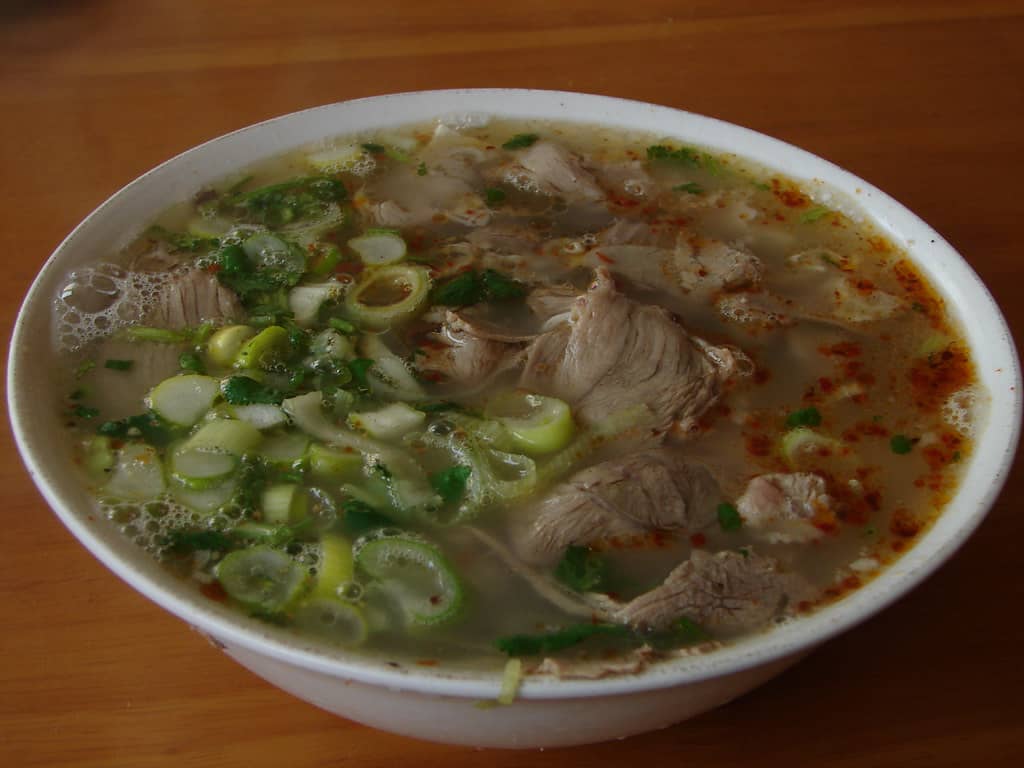 You can't leave Kajang without getting a bowl of its legendary mutton soup. This rich and hearty dish is a staple among us locals, and it's a habit for us to recommend it to every visitor of Kajang.
Everything about this dish is well-made. For instance, the piping hot broth that's perfect to sip during a cold rainy day is made by simmering different kinds of aromatic spices for several hours.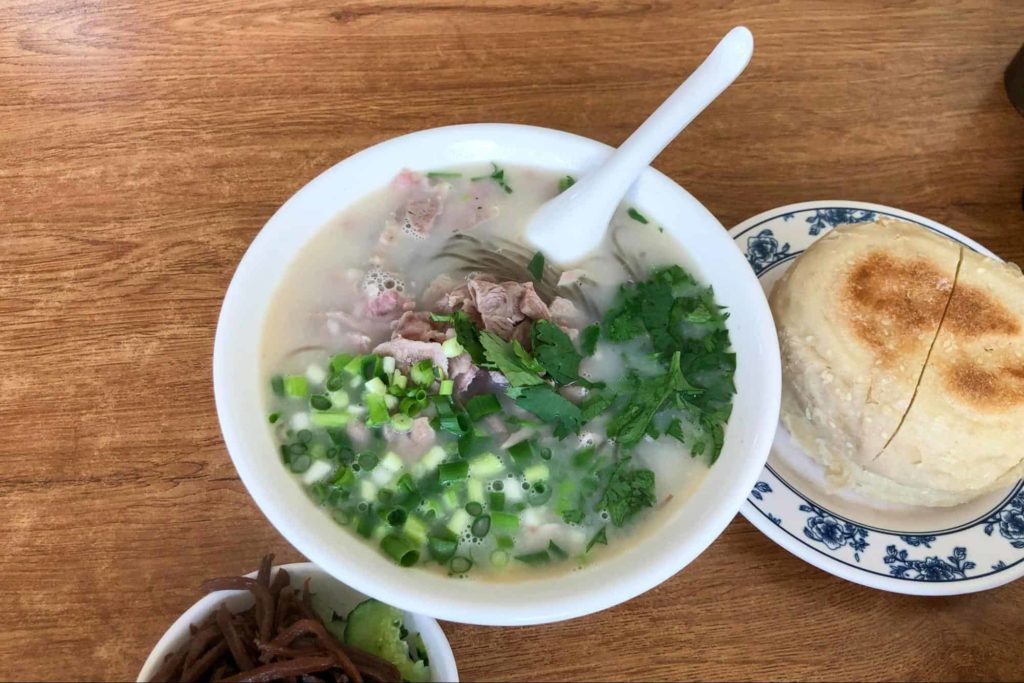 This can also be a great midnight snack since most stores that offer this soup open late at night. If you're one to party all night, this can help fill your tummy and sober you up at the same time.
The aromatic ingredients that elevate the dish are star anise, green chilli, garlic, ginger, fennel seeds and more. This mysterious yet tantalising concoction is then poured onto your desired cut of mutton meat such as rib and tendons.
Each cut of meat offers a slightly different taste and texture. Regardless of which one you choose, however, you'll be treated to a flavourful soup that's spicy and savoury at the same time.
It doesn't take much seasoning afterwards, as the broth mixed in with the tender meat of mutton makes for a perfect combination already. But if you want to add more flavour, you can top your soup with green onion.
Roti Canai Milo/Cheese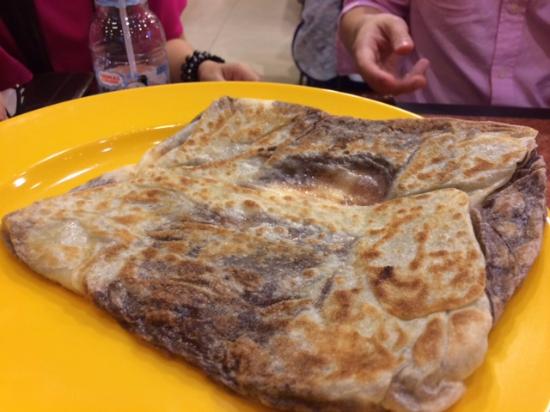 If you're looking for a lighter dish to try in Kajang, we recommend trying either roti canai milo or roti canai cheese. Both variations are great, but they differ in flavour, and it's up to you to pick which one your tastebuds desire!
This dish is a sure hit, especially for the kids thanks to its accessible flavours. Furthermore, the roti canai that we've grown to love here in Malaysia will be the central focus of this dish, so you could say that your cravings are in good hands!
The perfect flakiness and crispness of this fried dough will be perfect vessels for the malty milo and the stretchy nature of cheese. Regardless of which one you choose, you're in for a treat because you can never go wrong with cheese and chocolate—but not together, though!
If you want to bring your kids a nice afternoon snack, you can buy this on your way home. They're not overly heavy on the tummy but they aren't super light either, just enough to fill their tummies until supper.
Nasi Lemak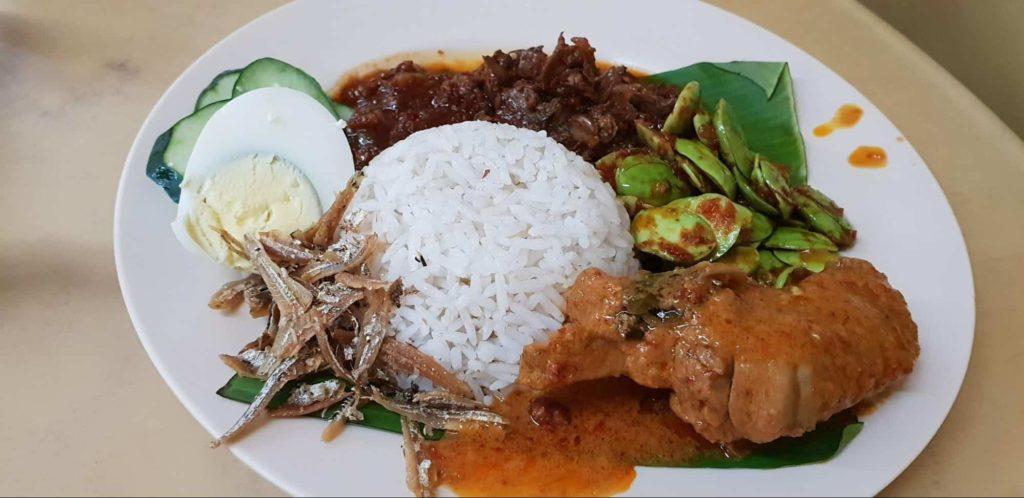 Of course, we can't have a list of must-try dishes in Kajang without including Malaysia's national dish, nasi lemak. This all-time classic is a great option if you're looking for something that won't only satisfy your tastebuds, but your hunger as well.
One of the reasons why we think that this is a heavy meal is because of the cup of fragrant rice that it centres around on. Then, surrounding this rice would be various ingredients that would pair perfectly with it such as fried chicken, sambal, sliced cucumbers, boiled eggs and more.
Nasi lemak is one of those dishes that's great to eat all day long. However, we often eat it during breakfast, as its different ingredients contain all the nutrients we need to start the day right.
Ice Kacang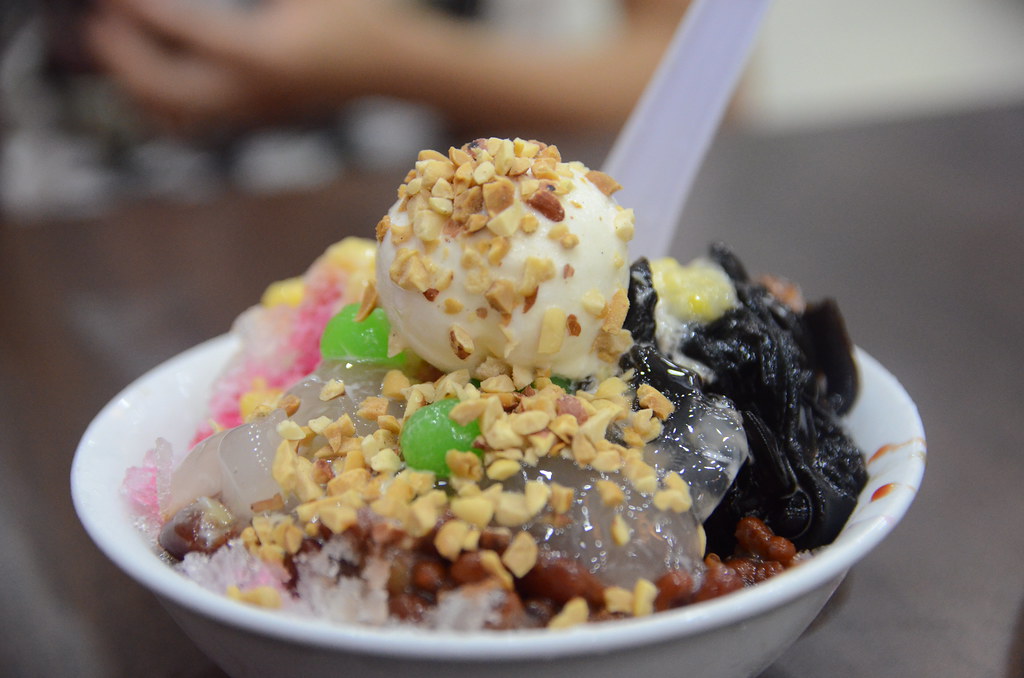 If you're tired and looking to rest after walking under the sun in Kajang, the best way to cool down is by treating yourself to a nice cup of ice kacang. This famous dessert is one of the best ice-cold treats you can get here in Malaysia, and we're guilty of not getting enough of it.
Consisting of shaved ice, drizzled with sweet syrup and topped with red beans and sweet corn, this dessert is the ultimate cool-down snack for us. If you're lucky, you can also find a restaurant that tops their ice kacang with a scoop of delicious ice cream!
Furthermore, we love ice kacang because of its presentation. The colourful combination of its syrups and toppings is a total eye candy, and it doesn't matter if you're an adult because it will immediately catch your attention.
Aside from being a great way to cool down during the summer heatwave, this dish is great to eat all year long. You can have it after a meal to cleanse your mouth of anything savoury and satisfy your sweet tooth!
Hong Kong Chee Cheong Fun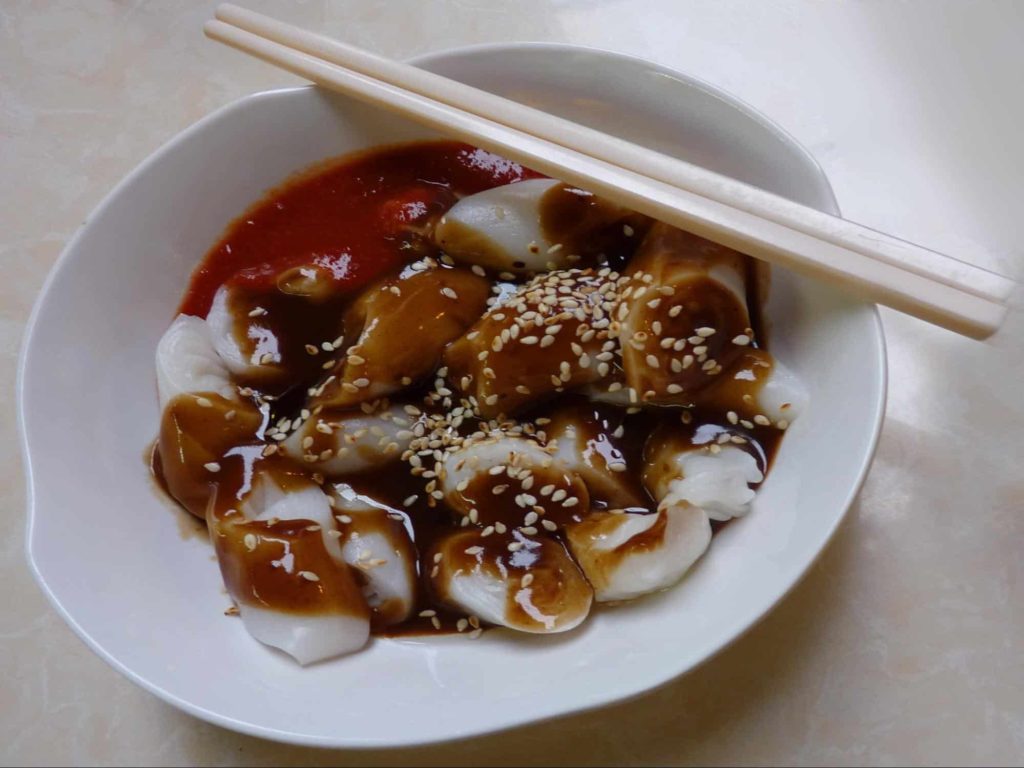 Another famous dish that you'll commonly see being served in the streets of Kajang is chee cheong fun, also known as rice noodle rolls. From the name itself, this dish looks like your typical spring rolls, but this time, it's filled with rice noodles, which is different, but good!
To further elevate this dish, vendors will often pour their signature savoury sauce over these rolls. This sauce paired with the soft noodles and spring roll wrapper is a perfect combination that we recommend you try at least once during your time here at Kajang!
As one of the most famous street foods in the town, you can eat this as a snack in the afternoon, once the night markets open. Then again, you can get this dish in various restaurants too so you can order them alongside your mains too.
Porridge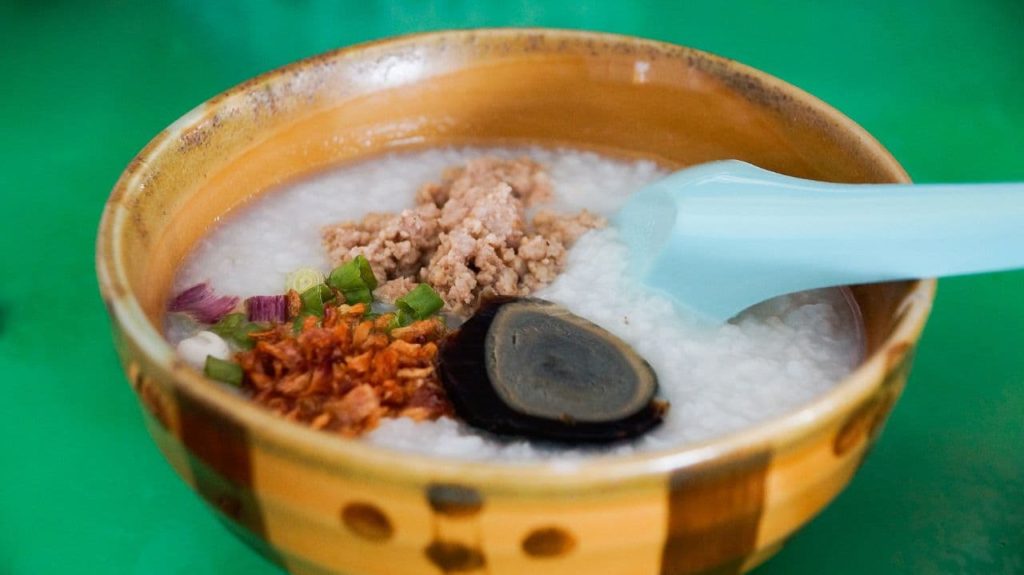 If you're looking for something that could warm you up during a nice rainy day, we recommend getting a bowl of porridge. This all-time Kajang classic won't fail in filling your tummies and satisfying your tastebuds, and that's coming from first-hand experience.
We love this dish because of the combination of the different toppings that are mixed in the thick porridge. These toppings include peanuts, pork chunks, fish fillet and our personal favourite, century eggs.
Get this dish during the monsoon season when the winds are colder and rainy days are more prevalent. This can get you warmed up for the day while satisfying your hunger at the same time.
Peking Duck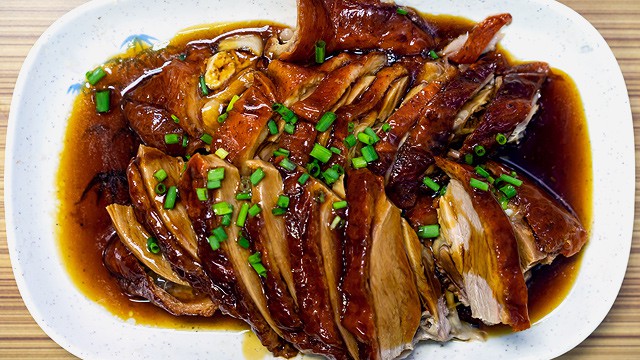 Another duck-based dish that we recommend you try while you're here in Kajang is the Peking duck.
We find ourselves going back to Kajang for this dish alone because we can't get enough of its slowly-roasted skin. It may not seem like it at first, but the skin holds tons of flavours, and it;'s only made better once it develops a crispy texture after some time in the fire.
Furthermore, the marinade that's commonly used in flavouring this dish is amazing. It features a savoury and slightly sweet taste that perfectly blends with the tender duck meat.
When you and your group are dining in a Chinese restaurant, we recommend ordering this dish for two reasons: taste and serving size.
More often than not, this dish is served as a whole or half, making it great for sharing. It's also filled with flavours so you can't go wrong with ordering it for your group.
Other Resources on Kajang Food