The 14 Companies for the Best Website Design in Penang
Photo credit: Shutterstock
Running a website entails having a good design to better reach your audience and create an online presence for your business. With the companies for the best website design in Penang to help you out, designing a website should be easy.
You want a web design company that can take your vision for your site and business and apply it to your actual website. You also want one with the skills, experience, and resources to handle everything you can't think of yourself when it comes to web design.
We went looking for companies that fit those requirements in Penang. Without further ado, check out our list of them below so you can get started on your dream website design.
1.  Inspiren

BEST FOR 
Web design and development company in Malaysia
PRODUCTS
CMS website development, e-commerce website development, search engine optimization, Google ads, social media marketing, web application, mobile app, web and email hosting
WEBSITE
https://inspiren.my/
ADDRESS
1-12B-12 & 1-12B-12A, Suntech @ Penang Cybercity, Lintang Mayang Pasir 3 Penang, Malaysia
CONTACT DETAILS
Tel: +60 4-608 3321

Email: [email protected]

OPERATING HOURS
Mon to Fri: 9:00am-6:00pm
Established in 2016, Inspiren is your one-stop digital marketing solution. Their strengths lie in web design, SEO, Google ads, social media marketing, and mobile app creation.
The company's mission is to offer quality service to their business partners. They also strive to provide them with the best online marketing strategies to uplift their business.
As one of the companies for the best website design in Penang, Inspiren is known for exceeding their clients' expectations, meeting their marketing needs one project at a time.
Highlights
Web design
SEM & SEO
Graphic design
Social media
Customer Reviews
Inspiren is recognised by their customers for their professionalism and friendliness, and for being a helpful and responsible company when it comes to their clients. A customer reviewed them and wrote:
"HIGHLY RECOMMENDED!!! I'm glad we made a right choice for our company website design. The outcome exceeded our expectations! Also, I would like to recommend Inspiren.my for the team's (especially Chan & Natalie) prompt respond & good after sales services! Thank youuuu Inspiren, keep up the good work!"
2.  WebHero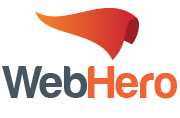 BEST FOR 
Boutique digital marketing agency in Malaysia
PRODUCTS
Web design, social media marketing agency, PPC, SEO,

business email hosting, maintenance service

WEBSITE
https://webhero.com.my/
ADDRESS
1-21-01, Suntech @ Penang Cybercity, Lintang Mayang Pasir 3

11950 Bayan Baru, Penang, Malaysia

CONTACT DETAILS
Email:

[email protected]

Tel: +6 04 – 376 1381

OPERATING HOURS
Mon to Fri: 8:00am-5:00pm
WebHero is a digital marketing agency that assists businesses of different sizes to grow their online presence, enabling them to earn more profit and establish a reputation.
But they aren't just your regular digital agency. WebHero guides clients to haul in more deals while teaching their staff to work efficiently, all with the help of conversion-focused methods.
They're also recognised as one of the companies for the best website design in Penang thanks to having created a wide range of solutions for enterprises to make it in the online world.
Highlights
Insurance and financial consultant solutions
Education business solutions
Consultant solutions
Customer Reviews
WebHero is praised by their customers for giving professional service and support, and having reasonable prices. A customer wrote a review:
"Provides excellent service and technical support! I would strongly recommend WebHero for those who are interested in web design and web hosting."
3.  Nova Web Business

Founded in 2010, Nova Web Design offers services focused on web design, e-commerce, mobile applications, and Internet marketing solutions.
They are made up of a professional team of programmers, a graphic designer, and a marketing officer who have led and completed over 300 projects to date.
Nova Web Design is named one of the companies for the best website design in Penang and is at present handling IT services to support clients with their websites. That means you can rely on them to provide the site design and upgrade services you need.
Highlights
Customer Reviews
Nova Web Design is highly recommended by their customers for their quality website services, affordable costs, and constructive feedback. One of their clients wrote a review:
"Good and reliable web design. Recommended us with SEO to my home tuiton website. Will engage you again!"
4. Kode Digital Expert

Easily achieve all of your business' goals, both short-term and long-term, with a custom-built website from Kode Digital Expert. Not only will "Koders" help you with come up with a creative design that suits your branding and image, they'll also take part in the development and maintenance process to ensure that your website will go live with no problems.
Highlights
Website hosting
Website optimisation
HTML5
AJAX
5.  Care Design Studio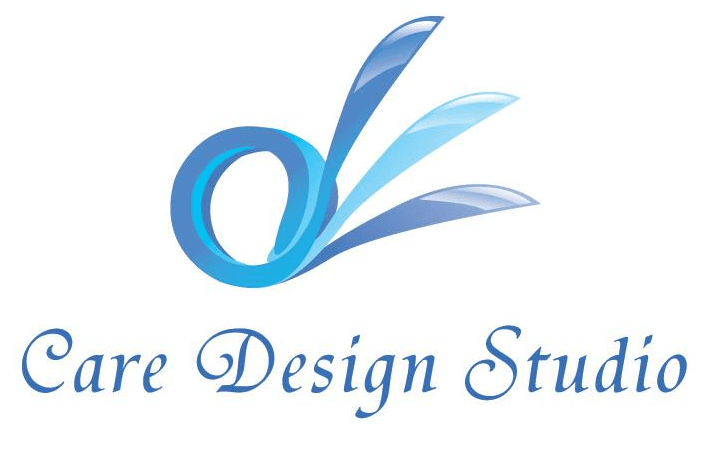 BEST FOR 
A professional yet affordable website design & printing services
PRODUCTS
Website design and printing solutions
WEBSITE
http://www.caredesign.my/
ADDRESS
425-3, Lebuh Pantai, Georgetown Pinang, Pulau Pinang, Malaysia
CONTACT DETAILS
Tell: +60 12-515 3200

Email: [email protected]

OPERATING HOURS
Mon to Fri: 9:00am-6:00pm
Founded in 2008, Care Design Studio is a company based in Penang that offers an array of services like graphic design, artwork design, and website design.
They promise to listen to the needs and requests of each individual client, whether big or small, and they get right to work as soon as the green light is given.
Care Design Studio is a trusted online marketing and printing studio firm that continues to create web-based solutions for their customers, making them one of the companies to go to for the best website design in Penang.
Highlights
Responsive website design
Hardcover menu printing
Flyers/leaflet printing
6. Voxyard
| | |
| --- | --- |
| BEST FOR  | Full stack solution, Mobile applications |
| PRODUCTS | Software design and development |
| WEBSITE | https://www.voxyard.com/ |
| ADDRESS | The Peak, Persiaran Halia 3, 10470 Tanjung Bungah, Penang, Malaysia |
| CONTACT DETAILS | tel:+60164991846 | [email protected] |
| OPERATING HOURS | 9:00 am – 5:00 pm (Mondays to Fridays) |
The team at Voxyard is the best in Penang when it comes to dedication and passion. Every member is committed to providing the best website services to all of their clients, putting great importance on customer service. This manifests in the time they take to communicate with every client, ensuring that you and everyone else will get what you need to get started website-wise.
By doing this, they're learning more about the intricacies of your business, resulting in a website design that best suits your goals. 
Highlights
Free consultations
Full solution for custom build projects
Mobile applications
WordPress
7. Shinajii
Many confuse having a functional and accessible website with one that has minimal designs. Well, this won't be the case if you choose Shinajii for your website building needs. This is because their team has near perfected the craft of combining art with web developing, resulting in designs that balance the concepts of space, shapes, lines, and colours.
Highlights
Graphics and web design
Advertising
Branding
Hosting
CMS and database design
8. Eko Solution
Eko Solution, established in 2002, is one of the oldest companies on this list. Despite that, they have managed to adapt with the ever changing internet landscape, rightfully earning their spot as one of the best website builders in all of Penang.
Now, why should you choose Eko Solution? For one, their team is comprised of professionals who know their way around designing and developing websites. Another is customisation — you won't have to settle for ready-made sites and can expect one to be made that perfectly suits your business.
Lastly is affordability. Small and medium-sized businesses can avail the services of Eko Solutions, considering that they have packages that can suit every kind of business.
Highlights
Simple and budget website
Customised company website
Online shop
9. Eintegrity
| | |
| --- | --- |
| BEST FOR  | Comprehensive website designs |
| PRODUCTS | https://eintegrity.my/ |
| WEBSITE | https://eintegrity.my/ |
| ADDRESS | 8-4-5, Sunny Point, Jalan Batu Uban, 11700 Glugor, Penang |
| CONTACT DETAILS | |
| OPERATING HOURS | 10:00 am – 6:00 pm (Mondays to Fridays) |
Small and medium sized businesses are loved and welcomed at Eintegrity. The company shows their appreciation through their affordable digital marketing solutions, most notably the web design and development option.
The affordable price tag isn't indicative of value, though. Websites created by Eintegrity can easily compete with bigger competitions through their features, some of which are mobile-friendly designs, CMS, and even SEO-friendly features.
Highlights
Mobile design responsive
Social media plugins
Content management system
SEO friendly website
10. Pro Web Design Enterprise

Pro Web Design Enterprise is a professional company that provides multiple services like website design, web application, web development, web maintenance, and web hosting for entrepreneurs and individuals.
The company is supported by a highly skilled programming staff that creates personalised web applications made just for your website. They also have web applications that are already ready-made but can still be customised to suit your needs.
As one of the companies for the best website design in Penang, Pro Web Design Enterprise believes in the power of using the perfect marketing techniques and tools for your business to succeed.
Highlights
Website hosting
Domain name registration
Web design and development
11. WebCEO

| | |
| --- | --- |
| BEST FOR  | Business website design |
| PRODUCTS | http://www.webceo.my/ |
| WEBSITE | http://www.webceo.my/ |
| ADDRESS | 1-12-6, Suntech @ Penang Cybercity., Lintang Mayang Pasir 3., 11950 Bandar Bayan Baru, Pulau Pinang, Malaysia |
| CONTACT DETAILS | 012 485 8218 (KG Lim) / 017 479 1778 (Emilie Khor) |
| OPERATING HOURS | 9:30 am – 6:00 pm (Mondays to Fridays) |
WebCEO took on their first client in 2003. Since then, they have been passionately providing all of their clients with top notch business website design and development.
While their work in web design is noteworthy, it should also be mentioned that WebCEO is a favourite because of the range of services they offer. With a diverse team on-hand, they're able to offer services like website maintenance, payment solutions, logo designs, app development, and so much more!
Highlights
Website maintenance
eCommerce solutions
Shopping cart
Malaysia online payment solutions
OMNI channel marketing
Facebook and Google CPC
iOS and Android app development
Logo design
Business class web hosting
Domain name registration
12. Inova Multimedia Studio
Inova Multimedia Studio is your one-stop shop for all your design needs, be it online or offline. They're most known for their innovative website designs, but the design company is also well-adept at constructing design campaigns and content for all of their clients, as a means of boosting traffic and sales.
Highlights
Website design and development
Graphic design
13. Dot Connect
Dot Connect is a creative agency that specializes in web design, web development, SEO, digital marketing, and more. Their team is dedicated to helping you and your business succeed.
From branding exercises to digital experience,  their team partners with various people to take their unique objectives and turn them into innovative and successful brands, products, and solutions.
Highlights
A diverse portfolio
Cost-effective digital solutions
14. Operion
Established in 2007, Operion has been serving the best web design, e-commerce, software development, iOS App, and Android App. They have provided for more then 50 different business sectors,
They bring the best quality and user experience products. They also strive to be the most reliable and professional company that their clients could experience.
Highlights
Express delivery

Fast thinking

Hardcore developer
Investing in good web design for your business will surely attract customers, develop a better SEO profile for your business, and instantly pose a challenge for your competitors. This is why good website design agencies like the ones above are immensely useful to business owners.
Were you able to redesign your website with their help? Leave your comments down below and let us know how it went. We'd love to hear from you!
For more useful website services, check out our list for the best web hosting in Malaysia too. That way, you can have your shiny new website on the right web host, to maximise its performance.