The 21 Best Website Design Companies in Malaysia
Today, most businesses get a professionally created and designed website since the site functions as a digital store for their company. Good thing the best website design companies in Malaysia are here to help them with that!
A professionally made website can unlock a lot of doors for businesses in the digital age. That's why it pays to know where to go to get one done.
We went looking for the top web design companies in Malaysia to help with that. Here's a list of the 7 best web designers in Malaysia!
1.  iTech47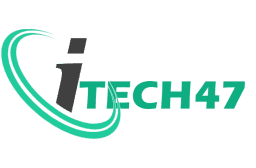 | | |
| --- | --- |
| WEBSITE | iTech47 |
| ADDRESS | 20-2, Jalan Solaris 3, Solaris Mont Kiara Kuala Lumpur, SL 50480 |
| CONTACT DETAILS | +60126621206 – [email protected] |
| OPERATING HOURS | 8:00 am to 6 pm Monday to Friday |
iTech47 sets the bar for the most impressive SEO, digital marketing, web design and development services. Reaching business goals and managing 100% client satisfaction has built iTech47's reputation among businesses.
Their digital planning is initiated with the element of artistry, uniqueness and collective experience, which are all expected to result in a positive outcome.
They're also known for their fair and honest people (and prices!). In short, they're among the companies offering the best website design in Malaysia.
iTech47 is an organisation that aims for perfection, after all. From planning, to developing, to execution, iTech47's work reflects their top-notch reliability, principles, and strategies.
Highlights
Service lines – Search Engine Optimization, Social Media Marketing, Pay Per Click
Social Media Focus
PPC Focus – Google Adwords, Youtube Advertising
Customer Reviews
iTech47's clients generally say that the web designers helped the clients' companies increase their credibility. The people from iTech are also very patient, and are sincere in their commitment to helping their clients succeed.
2.  DEZGN Studio
| | |
| --- | --- |
| WEBSITE | DEZGN Studio |
| ADDRESS | 23-04-14 Floor 4 Flat Sri Murni Jalan 2/48 Bandar Baru Sentul , KL 51000 Malaysia |
| CONTACT DETAILS | 60133881596 |
| OPERATING HOURS | 10:00 am to 7:00 pm |
Constructed under the impact of tremendous design process, DEZGN Studio is among the companies offering the best website design in Malaysia.
In clearing up business challenges with design, the team makes sure to shape a collaborative approach. That's why they're so effective.
Highlights
Service lines – UX/UI Design, Branding, Logo, Web Design
Client focus
Industry focus
Branding focus
User Experience
Customer Reviews
"I felt that DEZGN Studio's pro-activeness was noteworthy."
"I'm really impressed by their knowledge and skills when designing."
3.  Modern Web Design
| | |
| --- | --- |
| WEBSITE | Modern Web Design |
| ADDRESS | Empire Tower, A-3-8, Jalan SS 16/1, Ss 16, 47500 Subang Jaya, Selangor |
| CONTACT DETAILS | 03-8958 0080 |
| OPERATING HOURS | Open ⋅ Closes 6PM |
With the help of analytical research and dynamic website design, Modern Web Design was organised to bolster companies. In order to increase hits and transactions, MWD optimise their clients' websites to unlock their full potential.
They have a solid trust in their ideas of web design—and you will be part of the planning. They significantly outperform their competitors as their websites are carefully shaped to match your specific goals.
After the website is set up, they remain to serve their clients to hone the design through the use of analytical data, A/B testing, and analysis.
A mix of precise analytical research and planning is shared by the people behind MWD. They want to support business owners who love doing what they do, and show that love to their site viewers.
In addition to that, they enjoy pushing new businesses forward for owners to succeed. That's why they're among the companies offering the best website design in Malaysia.
Highlights
Service lines – Web Design, E-Commerce Development
Customer Reviews
Here is a review from an MWD client:
"This is your go to go service. They are fast, reliable and accurate. You get what you want!"
And here's another one:
"Professional service. With the affordable price, you will get the logo that you dream of. I am very happy with their efficient service. Really…really appreciate it….hope to work together again for the next project…."
4.  Mirum Agency
WEBSITE
https://www.mirumagency.com/
ADDRESS
Level 16, WPP Campus (Tower H), Empire City, 8 Jalan PJU 8/1 Damansara Perdana, 47820 Petaling Jaya Selangor 47820, Malaysia
CONTACT DETAILS
+60 3 7669 1500 /  (+60) 1 2233 -3080
OPERATING HOURS
Monday – Friday :  9:00 am – 6:00 pm

 

Saturday : 9:00 am –  2:00pm
Over 2,400 digital experts, poets, narrators, producers and relentlessly curious heads who are joined a commitment to bring about change run Mirium.
Mirum is engaged in 24 countries. They use a global network of expertise to reorganise work, create ingenious digital adventures, and conduct business at a global and local level.
They are a part of the J. Walter Thompson Company and the WPP Network too.
Highlights
Service lines – Advertising, Branding, Digital Strategy, Social Media Marketing, and Web Design
Industry focus – Consumer products & services
Customer Reviews
Here are a few thoughts from a Mirium client:
"The services have produced a robust ROI. They have an effective communication method, involving setting clear expectations. Their responsive nature fostered a positive partnership."
And here's more:
"The campaign achieved objectives, garnering 50 leads in the first month. The vendor maintains professional communication at all times, which allows them to navigate issues smoothly."
5.  Winnefy
| | |
| --- | --- |
| WEBSITE | https://www.winnefy.com/ |
| ADDRESS | Taman Sri Duyong 2 Melaka, ML 75460 Malaysia |
| CONTACT DETAILS | 60163029288 |
| OPERATING HOURS | 10:00 am to 7:00 pm Monday to Friday |
With the names of leading brands like Huat Lai Resources, Seong Hoe, Aik Cheong, and many more in their list, Winnefy wins audiences with their strategies.
As a Malaysian-based web design firm, Winnefy provides innovative website design quick fixes for corporations of all sizes to aid their brand's digital presence.
Stationed in Melaka, the firm shapes remarkable scenes that relate with their clients.  That's what makes them one of the companies offering the best website design in Malaysia.
They set up their online presence through their one-stop website design and development services in 2017, and they've been thriving since.
Highlights
Service lines – Web Design, Search Engine Optimization, and Web Development
Client focus – Small Business, Midmarket
Social Media Focus
Customer Reviews
Here are a few words from a Winnefy client:
"So glad to have met Mr. Poh and have them designed my website. Awesome experience to work together with them. Winnefy is definitely the best company that I would 100% recommend."
And here's more:
"They provide a lot of information on how we can collaborate between website, SEO, and digital marketing. Best consultation and service."
6.  HUSTLR
| | |
| --- | --- |
| WEBSITE | https://www.hustlr.com/ |
| ADDRESS | 10 Jalan Putra Mahkota 7/8E Putra Heights Subang Jaya, SL 47650 Malaysia |
| CONTACT DETAILS | 60189890522 |
| OPERATING HOURS | Open All day |
Hustlr is basically a band of hustlers in the online world.
They're an exclusive shop of full-service digital agency with specialisation in performance marketing, web development, SEO and content creation.
As an organisation, HUSTLR supports their members to have side hustles or side business of their own. In aspirations of motivating the money-makers of tomorrow, they absolutely love covering hustle stories to do whatever they can to thrive on their own.
If you're hustlin' to get ya customers on board, go with Hustlr!
Highlights
Service Lines – Web Development, Social Media Marketing, Search Engine Optimization
Client focus – Midmarket, Small Business, Enterprise
Industry focus – Consumer products & services, Education, eCommerce
SEO
Frameworks and CMS
Programming and Scripting
Social Media Focus
PPC Focus
Customer Reviews
Here are a few thoughts from a Hustlr client:
"HUSTLR provided clear advice. The project ran smoothly and they communicated well."
And here's more:
"We gained so much more than we thought possible and they were really patient and accommodating of our requests."
7.  Virtual Spirits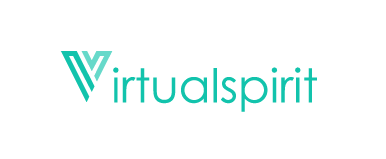 | | |
| --- | --- |
| WEBSITE | https://virtualspirit.me/ |
| ADDRESS | H-69-1 Jalan Teknologi 3/9, Bistari de Kota Kota Damansara, SL 47810 Malaysia |
| CONTACT DETAILS | +60.197.570.530 |
| OPERATING HOURS | 9:00 am to 3:00 am Monday to Sunday |
Virtual Spirit is an app development studio that takes web and mobile apps together to maximize your business potential. You can take your business to the digital age with this company's services and get more than your investment's worth!
VS also administers technology consultation services that provide business owners to get a feel of how the website and apps work.
Over the previous years as a mobile app company in Kuala Lumpur, Virtual Spirit has been accosted with an array of tests and challenges from various market sectors.
Each time, they come up with results and resolutions that keep their clientele happy. That's why we're listing them among the companies offering the best website design in Malaysia
Highlights
Service lines – Web Design, Web Development, and Mobile App Development
Client focus – Small Business and Midmarket
Industry focus – Health Care & Medical, Real Estate, Business services
Mobile Platforms
Mobile focus
Customer Reviews
In general, reviews for Virtual Spirit take note of their young, talented designers and developer teams. Plus, their reasonable price considering the return of investment is truly worth 5 stars!
8.  Bike Bear
WEBSITE
https://www.bikebear.com.my/
ADDRESS
Bike Bear Sdn Bhd (1069929-T)
B-13A-08 Prima Avenue,
Jalan PJU 1/39 Dataran Prima,
47301 Petaling Jaya,
Selangor Darul Ehsan,
Malaysia.
CONTACT DETAILS
+603 7622 4756

 

+6012 395 5637

OPERATING HOURS
9:30 am – 6:30 pm (Mondays to Fridays)
When it comes to the creation of your website, most times plain aesthetics doesn't quite cut it. You'll need a designer that's not only knowledgeable in design aesthetics, but also understands proper website development so they can help you achieve the goals of your business through the website.
This is where Bike Bear comes in.
Bike Bears is the perfect agency to choose if you want to work with a team that is well-adept in all matters related to digital marketing. The beauty in Bike Bears is that every person has their strengths which works well with others, from highly logical individuals who are in charge of programming to creatives that can help you with content writing.
With Bike Bears, you'll be able to achieve a website that will be able to propel your business forward.
Highlights
Awarded "Site of the Month" by the MWA
Awarded "Site of the Year" by the MWA
Social media integration
CSS Framework
jQuery
9.  Laman7
WEBSITE
https://laman7.com/
ADDRESS
LAMAN7 SDN BHD (1349721-M),
42A JLN TENGKU AMPUAN ZABEDAH A9A,
40100, SHAH ALAM, MALAYSIA.
CONTACT DETAILS
OPERATING HOURS
9:00 am – 5:00 pm (Mondays to Fridays)
When it comes to the best web design services in all of Malaysia, Laman7 is one of the most trusted and sought after companies on this list. They cater to small and big companies alike, with some notable clients being DCCI Homestay, SMC Malaysia, and Tamura.
Now, you may wonder what it is that's so special about Laman7. For one, they have unfailingly provided top notch web design to all of their clients. Having a pre-existing website won't stop them from helping your business grow, since they can perform audit services to see which aspects of your site works and doesn't work.
After the audit, they'll create strategies that are in line with the goals of your business. This way, there's guarantee that your website will lead you to further success.
Their work doesn't stop once your website has been revised, though. Another great facet about working with Laman7 is that their support will persist even after the website has been completed.
Highlights
Great technical support
Customised websites
Affordable digital marketing services
Clean, simple designs
10. Kang Xiang
BEST FOR 
Website Design
PRODUCTS
Domain & Hosting
Website Development
WordPress CMS
eCommerce Website Development
SEO Services
Digital Marketing
Google Marketing
Branding Services
Company Logo Design
Company Profile Design
Copywriting Services
Web Design Company
WEBSITE
https://kangxiang.info/
ADDRESS
Puchong, Selangor, Malaysia
Cheras, Kuala Lumpur, Malaysia
Petaling Jaya, Selangor, Malaysia
Johor Bahru, Johor, Malaysia
CONTACT DETAILS
+60 16-254 0896


[email protected]

OPERATING HOURS
Contact for more details
Kang Xiang is a freelance web design company that is founded in 2012 and is based in Puchong, Malaysia.
Ever since then, the company has been busy with jobs and has been regularly producing 6-8 websites monthly and managing over 30 Google advertisements. The company also has experience in managing Facebook and SEO marketing campaigns which makes them highly trained in the said field.
Specializing in secure and fast search engine optimization, the said company has been accredited and featured by companies such as Google Ads, Google Analytics, GoodFrims, Clutch, Exabytes, and Sortlist among others.
Also a certified Google partner, their website also offers a wide array of information regarding website design and optimization located in their related links section. Furthermore, they are highly acclaimed by their clients to be informative, helpful, and accommodating with an affordable and competitive price and speedy response.
Highlights
Certified Google Partner
Experienced staff
Informative and speedy response and feedback
Customer Reviews
Here are some reviews from their clients:
"Good service! They know what they are doing.  Jimmy was patient, responsible & fast response throughout the whole website development phase. I'm happy with our company 1st official website." -Jung Tein
"I would highly recommend Kang Xiang for building websites. Jimmy was very helpful and gave a lot of explanation and guidance. Very good service and pricing. They respect the customer, provide good solutions and work very fast! The web design by Japoo is intelligent, professional and beautiful. Trustworthy and great experience working with them." – Koay Yoh Zi
11.  Ooi Solutions
| | |
| --- | --- |
| WEBSITE | https://ooisolutions.my/ |
| ADDRESS | B-2-2, Block-B, Jalan GC3 Glomac, Cyber 12, 63200 Cyberjaya, Selangor. |
| CONTACT DETAILS | |
| OPERATING HOURS | 9:00 am – 7:00 pm |
When it comes to building your website from the ground up, it's only right for you to choose a company that will diligently note down the important aspects of your business so that they can tailor the site to your business' services and goals.
One of the best options for this kind of job is Ooi Solutions. The difference between Ooi Solutions and any other company is that they allot time to consult with their clients. As a result, their attention to detail is above and beyond their competitors.
The details that they note down from consultations become the foundations for the site itself, alongside strategies that they come up with that they believe will work best for your business.
Another great thing about Ooi Solution is that they provide mockups for their clients. This way, you can give them the green light before anything goes into development, saving time and resources for everyone involved.
Highlights
E-commerce
Mobile apps
CMS+
Web development
12. Rozzario
| | |
| --- | --- |
| WEBSITE | https://rozzario.com.my/ |
| ADDRESS | Level 27 Penthouse, Centrepoint North, Mid Valley City, 59200 Kuala Lumpur, Malaysia |
| CONTACT DETAILS | |
| OPERATING HOURS | 9:00 am – 6:00 pm (Mondays to Fridays) |
At Rozzario, customer satisfaction is of utmost importance, which is why their team goes above and beyond to provide you with the appropriate measures to get your business growing. In terms of website development, this means taking the time to consult with you regarding the background of your business, and what you wish to accomplish in the future.
Given these details, they'll then set forth to plan and design a website that best suits the need of your business. You can expect said design to not only be eye catching, but fully functional and cost-effective as well.
Highlights
Digital marketing services
Mobile apps
Content writing services
Design services
Video animation
Customer Reviews
Here are a few words from Rozzario clients:
"I've been a customer for Rozzario since 2018, they have done my company website and my ongoing digital marketing. I can't say they are the best but i am happy with their works and services, and my website still running smooth and solid. Keep it up! ."
"A top notch high tech. Digital Agency solution provider.I see that there are so many opportunities to grow! Rozzario Digital agency has a great mission to help people get jobs and polish their skills. Definitely recommend! Best place to work."
"The Rozzario Team is one of the best talents and creative I have ever come across – topped with an excellent attitude and work ethic. Working with Rozzario has always been a gratifying experience."
13. Ulement
| | |
| --- | --- |
| WEBSITE | https://ulement.com/ |
| ADDRESS | 2A-2, Tingkat Kenari, Sungai Ara |
| CONTACT DETAILS | |
| OPERATING HOURS |   |
At Ulement, mere website visitors can be converted into loyal customers through their 3-step process towards the creation of unique yet functional websites for businesses. They first begin with branding — learning what sets your business apart from others, while also studying the intricacies of the market.
This is then followed by the design and development process. No need to fret, they'll include you every step of the way so you can rest assured that their plans are perfectly suited for your brand. Once everything is in order, they'll then launch a website that can catapult your business into success.
Highlights
WordPress design and management
eCommerce website
Google ads campaign
Facebook ads campaign
SEO services
14. 8verstudio
8verstudio has a team of Excellent UI/UX Designers, Web & Mobile Developers as well as experienced Project Managers.
We have all the qualities needed to provide you a Premium & Excellence Creative Digital Services to satisfy your online needs. Let's talk now.
Highlights
Award Winning Website by Malaysia Website Awards (MWA)
More Than 20 Years of Experience
Personalized with 100% Handcrafted Design
Wide Range of Digital Services – Website, Web App, Mobile App, E-Commerce, Digital Marketing & etc.
Customer Reviews
8verstudio takes great pride in having served various individuals and companies over the years. In fact, they have created a positive reputation for themselves due to their reliable services and personable team.
15. SMITIV
SMITIV is known for mobile dating application development in Singapore. They provide many services to the users, such as the plano application, which manages myopia in children with smart features.
They develop intuitive mobile apps that bring value to their customers. Each of their services has a function getting attention from the customer and is very helpful.
Highlights
Structuring and maintaining outsourced teams
Conceptualising and executing digital media strategies
Crafts user-first, responsive websites aimed at conversions
Customer Reviews
Here's a review from one of Smitiv clients:
"Good place to learn new technologies." – Chandru Be
Here's another one:
"Your efforts and skills are always appreciated." – Lovely Joy Po
16. Mind Your Web
Mind Your Web is dedicated to help your business succeed in any way possible. They're main focus is in providing high quality customized responsive web designs and work with any type of company, big or small. 
As an all-in-one web design company, they provide SEO services, eCommerce, and online marketing focused web design that promises a 100% money back guarantee for all their clients. If you aren't satisfied with their work, you can return your payment within 30 days.
Highlights
Search Engine Optimisation

30 day refund if not satisfied with results

Affordable web design packages
Customer Reviews
Mind Your Web currently a 5.0 star rating on their Facebook page. Check out their website and social media pages for more information!
17. Syaf
Syaf is a freelance web designer who's number one aim is to allow you to build a larger customer base with a human-centered web design.
Syaf runs a web design Malaysia Agency in Kuala Lumpur and has worked in the industry since 2004. His main expertise is increasing businesses' revenue and creating a website with organic Search Engine Optimization.
Highlights
SEO optimization
Human-centered web design
Experienced
Customer Reviews
Syaf has worked with a number of clients, his output for which can be found on his online portfolio. His present clients are also listed on his site, where he's currently working with MahSing, Fonterra, and Selangor Tourism.
18. WebACE
Photo credit: WebACE
BEST FOR 
Digital company
PRODUCTS
Web design
WEBSITE
https://webace.com.my/
ADDRESS
Agha Khan Rd, F-5/2 Opp، Islamabad, Marriot, Islamabad Capital Territory, Pakistan
CONTACT DETAILS
(+60) 102733267 |

[email protected]

OPERATING HOURS
Contact for more details
WebACE ensures that their customers are getting expert guidance and support in building their future websites that save more time, resources, and money. They are creating endless possibilities for our business owners.
Their professional Web Design Malaysia team is here to help you succeed in your business by having a beautifully designed website, app, or eCommerce website. They have already served hundreds of clients and helped them achieve their business goals.
If you are looking for a professional website design or development company for your project, give them a call and their highly motivated customer service staff will handle it with the utmost care and respect. Get a free quote today!
Highlights
Expert guidance to build your start-up
Save time, resources, and money
Create endless business possibilities
Customer Reviews
Here's a review from one of WebACE's clients:
"WebACE has helped us achieved 300% growth in our sales. Highly professional in their work. Great job WebACE. Thank you"
19. KS Global
Photo credit: KS Global
BEST FOR 
E-Commerce Websites
PRODUCTS
Web design and SEO
WEBSITE
https://ksglobal.com.my/
ADDRESS
Malysia
CONTACT DETAILS
Email: [email protected]

 

Phone: +6012-7278433

OPERATING HOURS
Contact for more details
KS Global has a critical focus on providing their clients with the best web design, building of an E-commerce website and SEO solutions. They take pride in pushing for innovative website development and digital marketing strategies that delivers actual results for their clients.
Their professional in-house website developers and their freelance website developers constantly sharpen their skills and keep abreast with latest technologies to help their clients achieve their online sales goals year on year. At KS Global, they stay true to their philosophy that effective website and eCommerce solutions combine great web design, user experience, updated technologies and integrated web marketing is the key to success.
Over the years, they have worked with various clients, including startups, small businesses, and large corporations.
Highlights
Helped thousands of companies in Malaysia and Singapore keep a competitive edge in their industry while providing an unmatched level of personal attention and customer support
Leading Website Design and SEO Companies in Malaysia and Singapore
Customer Reviews
Here's a review from one of KS Global's clients:
"With their professional SEO service and strategy, my website has been ranked on the first rank on the search engine and Google search less than a week! KS Global provide me relevant and useful information my content by using SEO keywords and also helped. Highly recommended for the business!!!"

"They are one of the top heat Malaysian web design company based in KL, I'm really happy with the site they did for us, including the brand naming, brand strategy, logo design, visual identity and marketing. Website design, social media management and our SEO. Keep up the good work!"

"KS Global team were very helpful and professional throughout the entire process of my website. Right from the beginning they understood my design concept, that's why they able to build my website quick and meet the timelines. Highly recommended KS Global for you guys!"
20. Eejeban
Photo credit: Eejeban 
BEST FOR 
Web Design
PRODUCTS
Design
Brangding Design
Digital Marketing
WEBSITE
https://www.ejeeban.com/
ADDRESS
C-6-25, [email protected] Corporate Park,
No. 2, Jalan PJU 1A/2, Ara Damansara, 47301,
Petaling Jaya, Selangor, Malaysia
CONTACT DETAILS
Email : 

[email protected]


Phone : +603 7621 6459
OPERATING HOURS
Contact for more information
Eejebanis an award winning web design agency. What's unique about them is that they help businesses in staying relevant. They offer aspiring branding, professional websites, strategic thinking, and functional mobile web applications.
From the testimonial of one of their previous clients, they mentioned that they definitely recommend Eejebanis because they were able to help them so much with their business. That they were really dedicated to thel turn their ideas into a digital business that is incomparable.
People were able to trust them because they have already worked with huge companies. Some of these are Grab, Eksentrika, Daikin, Superlon, and so much more.
Unlike other companies, they belive in teamwork. They are forever searching, experimenting, innovationg, learning, and moving ahaed of their time.
In fulfilling mutual needs and focusing their attention to the satisfaction of their clients, they have built a reputation as one of the most trusted Web Design companies in Malaysia.
Highlights
Has won numerous awards
Offers vever seen before web designs
Professional team
There you have the best web design companies in Malaysia. These are the ones we like best among all those we took a look at.
Oh, and by the way, check out our other best-of lists for techies if you want more great digital services. For instance, check out the best VPN in Malaysia so you never have to worry about your privacy being at risk!
*Images sourced from featured websites.
21. Geeks Working
BEST FOR
Business Digitalization Solutions
PRODUCTS
Websites, custom systems, mobile applications, business process integration, programming
WEBSITE
https://geeksworking.com/
ADDRESS
W505, West Wing, Metropolitan Square, No. 2, Jalan PJU 8/1, Bandar Damansara Perdana, Petaling Jaya, 47820, Selangor
CONTACT DETAILS
Email: [email protected] Phone: 017-2899060
OPERATING HOURS
Monday: 10:00 AM – 6:00 PM
Tuesday: 10:00 AM – 6:00 PM
Wednesday: 9:00 AM – 6:00 PM
Thursday: 9:00 AM – 6:00 PM
Friday: 9:00 AM – 6:00 PM
Geeks Working is a Malaysia-based company that specializes in Infomation Technology that is composed of around 10 employees. Having been in the industry for around 8 years already, the company boasts of having completed projects involving digitalizing business by deploying sites and constructing applications.
By making use of various applications such as Adobe and WordPress, the company is able to design the simplest website to the most intricate application that meets the client's needs both personally and commercial-wise.
May it be digital maintenance or the initiation of the said business into the digital platforms, the small company proves to produce high-quality results which are equally appraised by their clients,
Through effective communication amongst the team and the client, Geeks Working proves to be a high-quality digital partner in the business field both it spearheading the business for it or for long-term maintenance.
Highlights
High quality websites
Innovative and professional staff
Flexible prices for negotiation
Customer Reviews
Here are reviews from some of Geeks Working's clients:
"Geeks Working help kickstart our WooCommerce website within a tight timeframe and budget. The communication was easy and they invested the time to understand our business requirements. Working with the team was and still is a pleasant experience."
"We have been working with Geeks Working since we started our business. They have been a true partner that guided us through the process from start to finish, We cannot recommend Geeks Working highly enough and we're thrilled to have them as our digital partner."