The 28 Best Website Builders in Malaysia
Photo credit: Shutterstock
One of the best ways for you or your business to reach more people is to have your own website. Unless you're a seasoned coder, though, you're going to need the best website builders in Malaysia.
There are a lot of perks that come with having your own website—generating business, delivering marketing insights, and boosting your company's reliability through online presence. But they only come if you have a truly professional, properly designed site.
The best website builders can help you put together such a site without requiring you to learn coding skills. Below, we've come up with a list of the best website builders in Malaysia!
1.  Exabytes
BEST FOR 
Southeast Asia's cloud and digital solution provider
PRODUCTS
Shared hosting, email hosting, VPS, servers, domain name registrations, web security
WEBSITE
https://www.exabytes.my/websites/website-builder
ADDRESS
1-18-8, Suntech @ Penang Cybercity, Lintang Mayang Pasir 3, Bayan Baru, 11950 Bayan Lepas, Pulau Pinang, Malaysia
CONTACT DETAILS
Tel: +60 4-609 7888

 

Email: [email protected]

OPERATING HOURS
Mon to Fri: 9:00am-5:00pm
Exabytes is an all-in-one website builder that offers web hosting services to help you grow online—whether it's for your business, portfolio, or even for simple personal use.
With their different tools and features, Exabytes turns your ideas into reality, creating the perfect website with the theme and functions you've always wanted.
Optimised for all devices, it's as simple as dragging and dropping elements on your webpage. With readily available web themes, Exabytes is one of the best website builders in Malaysia.
Highlights
100-day risk-free guaranteed
Website design
Logo design
eCommerce design
Customer Reviews
Customers raved about Exabytes' excellent support system and customer service. They respond quickly and are a trusted and reliable web hosting company.
Users wrote their reviews online:
"Great customer service!
The support crew never fail to impress me by providing excellent customer service.
Professionalism, expertise and excellent service by Mr. Gaveen.
Thank you very much Mr. Gaveen for the helps.
Good job!"
"Proud to have exabytes as a long term partner for over 10 years and I've engaged them in almost all of their services – personally and professionally. Special mention to Peter Lim who has been truly helpful in assisting & resolving my requests over the years."
2. Shopify
Next on our list is Shopify. What's great about them is that they are known all over the globe.
Which makes them able to power over 1,700,000 businesses worldwide! This is happening because they are an all-in-one commerce platform to start, run, and grow a business.
A reason why we can recommend them is of their design expertise. They ensure that your website will be designed accordingly to your brand and that any users will be able to understand its interface easily.
We think they are great because aside from web design, they also offer other services that may also still help you and your business grow to its full potential.
Highlights
24/7 customer support
Modern design
Competitive pricing
Customer Reviews
Here is a testimonial from on of their previous clients:
"I had all my signs and my branding ready to go and it was a matter of is this going to work… but people loved it, it wasn't just in my head."
3.  GoDaddy
GoDaddy is a well-known growth partner catering to millions of users globally. They are created to enable business people to change the world if it doesn't suit them.
The GoDaddy Website Builder is an online editing and publishing tool that aids you in website creation, whether you're a beginner or a pro regarding websites.
GoDaddy transforms imaginations and expands it online—they help dreamers and make the online world a better place. It's why the brand's site builder is one of the best website builders in Malaysia.
Highlights
Domains
Website and marketing
Hosting
Customer Reviews
GoDaddy is known for their easy-to-use interface, affordable rates,and intuitive features.
One user wrote a review and said:
"GoDaddy is a beginner-friendly website builder that uses Artificial Design Intelligence (ADI) to make creating your website easier and faster than ever before. It uses information you enter to create a customized site in a matter of minutes, making it perfect for beginners who want to publish a simple site online."
4.  BigDomain
BigDomain offers affordable web hosting, web building, free SSL, Microsoft Office 365 licenses, and much more.
Specifically designed for Malaysian enterprises, BigDomain has a feature called BigWeb Builder, which allows you to make professional websites with over 200 free web designs.
It is a highly adaptive and completely responsive kind of web builder, creating websites for both big and small businesses. That's why it's one of the best website builders in Malaysia.
Highlights
Speedo cloud hosting
Web design solutions
Search engine optimization
Customer Reviews
BigDomain is known by their customers for their excellent service, cheap rates, and easy-to-use features. They are known to be one of the most competitive domain providers.
One customer wrote a review and said:
"Spotted a friend's post on a promo. BigDomain.my was very helpful and quick in responding to me in order for me to get my domain. Thanks BigDomain.my!!!"
5.  Shinjiru
BEST FOR 
A leading web hosting solutions company
PRODUCTS
Domain, eco shared hosting, business premium hosting, WordPress hosting, website builder
WEBSITE
https://www.shinjiru.com.my
ADDRESS
19-02 Wisma Laxton, Jalan Klang Lama 58100 Kuala Lumpur, Malaysia
CONTACT DETAILS
Tel: +60 3-7987 1191

 

Email: [email protected]

OPERATING HOURS
Always open
Shinjiru is a web hosting company that offers IT solutions for domain names, web hosting, dedicated servers, cloud platform, and Microsoft solutions.
Established in 1998, Shinjiru has been leading the industry for years and is now recognised to be one of the best website builders in Malaysia.
Revolutionising web hosting, Shinjiru continues to build trust online throughout its thousands of users through consistent motivation.
Highlights
Web hosting
Microsoft hosting
Server
Customer Reviews
Shinjiru is praised by its customers for having the best price, great features, and professional customer support.
Their customers wrote their reviews online:
"Worth da money! After suffering from the previous hosting service, Shinjuru made a total change. Uptime and speed were both great, super satisfied visitors I have after changing to their hosting."
"This is best service provider and hosting , technical support everything perfect. Thanks for providing such a awesome services"
6.  Voxyard
| | |
| --- | --- |
| BEST FOR  | Full stack solution, Mobile applications |
| PRODUCTS | Software design and development |
| WEBSITE | https://www.voxyard.com/ |
| ADDRESS | The Peak, Persiaran Halia 3, 10470 Tanjung Bungah, Penang, Malaysia |
| CONTACT DETAILS | tel:+60164991846 | [email protected] |
| OPERATING HOURS | 9:00 am – 5:00 pm (Mondays to Fridays) |
When it comes to dedication and passion, no one can beat the team at Voxyard. They're committed to delivering the best website services to all of their clients, putting great importance on communication to ensure that you get whatever you need for to get started on your site.
This commitment is most prominent in their process, which begins with talking to you and their other clients. By doing this, they're taking the time to learn more about your agenda so they can tailor the website to suit either your person or your business.
Highlights
Free consultations
Full solution for custom build projects
Mobile applications
WordPress
7.  The Ultimate Webmaster
With The Ultimate Webmaster, the growth of small and medium sized business is of utmost importance. Their team is willing to go through great lengths in order to help your business steadily grow, with the help of a highly functional and appealing website.
No matter the industry that you're a part of, be it hospitality, healthcare, or e-commerce, they can set you up with a proper website after discussing the intricacies of your business and its goals. By taking the time to discuss these things, The Ultimate Webmaster ensures that the design and succeeding development is in line with your needs, making the entire process more efficient.
Highlights
SEO
Video marketing
Website design and development
Website revamping
8.  Go Get Space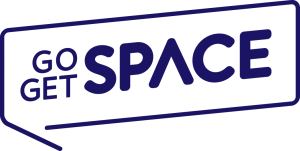 Customisation and affordability are two factors to consider when building a website, especially if you're operating a small-scale business. The solution to your website woes? Go Get Space, one of the leading choices for businesses of all sizes in Malaysia due to their offerings.
They offer free quotation to all those who are interested. Following this, you'll be able to get consultations with their team, who will note down everything there is to know about your business in order to tailor fit a web design that suits it best, allowing it to grow on a steady pace after the website has been published.
Highlights
Domain registration and transfer
Web hosting
Web content
Digital marketing
Customer Reviews
Here are some reviews left by satisfied Go Get Space clients:
"I am using go get space SEO Hosting Service and I like the service pretty much. the servers are good and fast! Most importantly the support is really awesome ?"
-Fahad Naseer, Google Reviews
"Strictly professional. Availed their digital marketing services. excellent result. Specially their expert suggestions helped me a lot."
-I.H. Anik, Google Reviews
9.  BeanSE
BeanSE is the perfect seed to help any business grow. One of the oldest options on this list, their 17 years of experience in internet marketing has led to their team accumulating the necessary skills, knowledge, and experience to provide appropriate web solutions to every type of business.
Choosing BeanSE means gaining access to a website that is especially made for you.
You can expect it to not only be visually appealing, but easy to access both for you and your current and potential clients/customers as well — a perfect combination for any business that wishes to expand their operations through the internet.
Highlights
Various digital marketing options
Website design and development
Video marketing
Digital branding
Wi-Fi Marketing
Customer Reviews
Here are some reviews left by satisfied BeanSE clients:
"Very good in marketing planning and a lot of it. Thanks you so much Edward Chong."
-Jason Lee, Google Reviews
"The best ever SEO company in Malaysia. Excellent & dedicated service. Result oriented based! Thumbs Up!"
-Darren Low, Google Reviews
10. Brader Design

Photo credit: Brader Design

BEST FOR 
Web Design
PRODUCTS
https://www.braderdesign.com/our-services/
WEBSITE
https://www.braderdesign.com/
ADDRESS

PRO BRADER RESOURCES

Unit 11-01, Studio Fourteen,
Persiaran Perbandaran, Seksyen 14,

40000 Shah Alam, Selangor

.

CONTACT DETAILS
OPERATING HOURS
Contact for more information
Brader Design is a full-service web design & eCommerce agency. They specialize in professional website design and development services to small & medium-sized enterprises and corporal companies.
WIth them, you can ensure that they will absolutely make your brand stand out! They will also give your digital presence a boost and help you grow your business online.
According to the testimonials of their clients, Brader Design does not disappoint! They never fail to deliver their amazing services and share their creative inputs that can help with the website.
Another good thing with Brader Design is that their website management is very easy to use and understand!
Highlights
Trusted by big brand and government agencies
5-star ratings from Facebook and Google reviews
Customer Reviews
Here's a review from one of Brader Design's clients:
"Salam and hello Brader Design team! It has been such a pleasure working with Adzlan the past few months on not one, not two but several amazing projects including that of my own corporate website. Adzlan has such amazing work ethics and will try his very best to deliver results to you and company to the best of his abilities.
I applaud his craftsmanship and technical knowledge as well, he ensures that a website is built with UX in mind, something not every developer would emphasize. You are definitely my go-to Brader Design! Insya Allah more success to you and the team."
Here's another one:
"TERBAIK! Servis & layanan yg sangat bagus diberikan. Banyak membantu dari segi memberikan idea2 yang berkualiti sehingga mencapai kepuasan kualiti bagi pihak kami sebagai pelanggan. SEMOGA TERUS SUKSES!"
11.  Aspire Idea
Branding and identity are important elements to keep in mind when creating your business' website. At Aspire, they highly value both, assuring any and all clients that whatever they design and develop for you works in line for the entirety of your business, from its image to its goals.
Another great aspect about working with Aspire is that they're the perfect choice for startups and budding businesses. They're cost-effective and their packages aren't too expensive.
Highlights
Web hosting and domain names
Search engine optimisation
Social media marketing
12.  Idea Batch Venture

Idea Batch is another name on this list that's industry renowned, having won the Malaysia Website Award in 2018 and 2019. Given this, you can only expect the best from their talented team, especially in regards of website development.
First thing to note about Idea Batch is that they value your opinion. Their designers will take the time to consult with you as a way to learn more about your business, before they start planning and developing your site. Once everything has been set up, you need not fret since they're prepared to provide constant support as a means to ensure your business' growth.
Highlights
Corporate Website Design
E-Commerce Development
Google Ads
Facebook Ads
13.  Fuyoh Design
Fuyoh Design has an efficient and straight-to-the-point design process. Regardless of where you are in Malaysia, they can create a website that perfectly meets your needs and preferences. They are dedicated to helping you grow your online presence for the betterment of your business.
If you can't choose which one you would prefer from their wide range of packages, simply send them a message! They will no doubt help you narrow down the one that is perfect for you.
Highlights
Premium Designs
Landing Page
Corporate Website
E-Commerce
14.  Winnefy
| | |
| --- | --- |
| WEBSITE | https://www.winnefy.com/ |
| ADDRESS | Taman Sri Duyong 2 Melaka, ML 75460 Malaysia |
| CONTACT DETAILS | 60163029288 |
| OPERATING HOURS | 10:00 am to 7:00 pm Monday to Friday |
With the names of leading brands like Huat Lai Resources, Seong Hoe, Aik Cheong, and many more in their list, Winnefy wins audiences with their strategies.
As a Malaysian-based web design firm, Winnefy provides innovative website design quick fixes for corporations of all sizes to aid their brand's digital presence.
Stationed in Melaka, the firm shapes remarkable scenes that relate with their clients.  That's what makes them one of the companies offering the best website design in Malaysia.
They set up their online presence through their one-stop website design and development services in 2017, and they've been thriving since.
Highlights
Service lines – Web Design, Search Engine Optimization, and Web Development
Client focus – Small Business, Midmarket
Social Media Focus
15. Operion
Established in 2007, Operion has been serving the best web design, e-commerce, software development, iOS App, and Android App. They have provided for more then 50 different business sectors,
They bring the best quality and user experience products. They also strive to be the most reliable and professional company that their clients could experience.
Highlights
Express delivery

Fast thinking

Hardcore developer
16. MindYourWeb
With over 12 years of experience, MindYourWeb has been offering great web design services in Malaysia. They assist businesses with their knowledge in technology.
They create a professional customized website to establish your business more.
Highlights
Trusted Malaysia

Highly specialized in various aspects

Excellent customer service
Customer Reviews
Here's a review from one of MindYourWeb's clients:
"Had a great experience working on our website with them! Good after sales support." – Nathan Tee
Here's another one:
"A very passionate web design company. Design website with love and passion, provide excellent web design services to me." – CL
17. Etesha Sdn Bhd
BEST FOR 
Web Design & Ecommerce Website
PRODUCTS
Website Builder
WEBSITE
https://instaweb.my/
ADDRESS
A2-2-22 OUG Parklane Jalan Klang Lama 58200 Kuala Lumpur
CONTACT DETAILS
Phone: +603 7770 8923
Phone: +6018 258 7768
Email:

[email protected]

OPERATING HOURS
Mon – Sat, 9AM – 6PM
Wish you could have an instant website with minimal effort? We have made it possible. Publish your website in 4 simple steps. We convert your facebook page into a website together with an online store and website builder.
Etesha Sdn Bhd is a Malaysian company dedicated to bringing Information Technology to everyone from all walks of life.
The Instaweb team will continuously be updated on the current Information and Communication Technologies (ICT) and trends that are flowing all around us – from the Internet to the ever changing and dynamic mobile technology.
Highlights
Instantly ready

Instant online store

Auto update
18. Rubysoft Sdn Bhd
Photo credit: Rubysoft Sdn Bhd

BEST FOR 

Web Design

PRODUCTS

Web Design, e-Commerce, Customize, Digital Marketing, Mobile Apps, Business Tools, Domain & Hosting, Graphic Design

WEBSITE
https://www.rubysoft.com.my/
ADDRESS

No.11-2A, Jalan PJU 1/3B, Sunwaymas Commercial Center, 47301 Petaling Jaya, Selangor, Malaysia.

CONTACT DETAILS

Phone No.: +603 7886 2422

 

Email: [email protected]

OPERATING HOURS

Weekdays, 9AM – 6PM
For over 10 years, RubySoft has been providing Malaysia great quality Web Design. They are passionate in building and developing websites for their clients.
They are also hiring web developers and interns.
Highlights
Trusted Malaysia

No third party outsourcing

Wide range of services
Customer Reviews
Here's a review from one of Rubysoft's clients:
"Very good software company" – Kazi Huq
Here's another one:
"Great. Lots of food around." – Scarlet Chan
19. DomainPlus (HT Internet Sdn Bhd)
Photo credit: DomainPlus (HT Internet Sdn Bhd)

| | |
| --- | --- |
| BEST FOR  | Domain Name Registration & Web Hosting |
| PRODUCTS | https://domainplus.com.my/ |
| WEBSITE | https://domainplus.com.my/ |
| ADDRESS | 1-18-8, Suntech @ Penang Cybercity, Lintang Mayang Pasir 3, 11950 Bayan Baru, Pulau Pinang, Malaysia |
| CONTACT DETAILS | Phone No.: +604-609 7800 |
| OPERATING HOURS | Monday-Sunday: 8am-5pm |
Domain Plus caters domain, business web hosting and web design services at affordable rates.
For a cheap price, they can already provide you emails, website builder, SSL Certificates and more to help you in establishing your brand online.
Highlights
Cheap Domain Name Registration
One-stop solutions
Cheap Hosting
Customer Reviews
Here's a review from one of DomainPlus' clients:
"Domain Plus, provides one of the best IT solution in Malaysia. They provide excellent and fast service which is what everyone is looking forward. Keep up your good work Domain Plus and wishing you all the best in business.!"
Here's another one:
"Have multiple products for several years. Really appreciate the prompt and effective service and the reasonable price point. Definitely recommend!"\
20. Superweb Solutions
Photo credit: Superweb Solutions

Superweb Solutions began the journey in the year 2008 in Kuala Lumpur, as a startup website design company, with a vision of serving businesses and corporates with practical website design experiences and help customer business to further grow into a more established brand company.
They are a passion-driven and technologically advanced web design agency which aims at providing the most development services in the fields of website design, CMS web design, web app development, mobile app development, E-commerce website and SEO services. They have also included some essential value added services to help their business clients in corporate video services, business branding consultation, and animation video production to fulfill a complete under-one-roof service to our clients.
Highlights
In-house team of technical specialists
A leading digital mobile and web design agency in Malaysia with some of the nation's most renowned brands
Has grown into a web design agency specializes in the development of website design and marketing for corporate clients
21. O2O Digital
Photo credit: O2O Digital

O2O Digital develops websites for big and small companies. Regardless if it's new or old clients, they have built and redesigned each website based on their new business approach and strategy to help clients with their business objectives and goals.
They keep their process simple and transparent and customer focused to ensure that their clients get the best experience However, it is important to note that despite their 10 years of operation, their team is mostly comprised of younger individuals.
This makes them a bit more compatible to businesses or people in certain industries compared to others.
Highlights
Aims for creativity that stands out
Serves 10 different countries
Has completed more than 900 projects
Customer Reviews
Here's a review from one of O2O Digital's clients:
"To those who are interested in expanding their business through online approach, O2O Digital (KL) is the perfect solution. Providing range of user-friendly website design, it is highly recommended for those who aim BIG for their company."

Here's another one:
"A good company you must choose for your website!"
22. eWallz Solutions Web Design Malaysia
Photo credit: eWallz Solutions Web Design Malaysia

eWallz Solutions is a full-service digital branding agency specializing in website design & development, e-commerce, SEO services, sales page design, graphic design, mobile apps development, and so much more!
They surely deliver cost-effective, personal websites for SMEs, startups, and E-commerce clients across Malaysia and internationally.
Some of the awesome website features they give are: improved security, clean PHP/HTML5/CSS/JS, unlimited colors, free SSL for E-commerce, free banner slides, and more.
No matter what your budget is, you can trust eWallz Solutions because they will still strive to provide you with bespoke campaigns that can exceed expectations!
Highlights
Free quote
Offers web design packages
Customer Reviews
Here's a review from one of eWallz Solutions Web Design Malaysia's clients:
"Happy and satisfied with the website. And thanks again for the site recovery & security. Do keep in touch."
Here's another one:
"Fantastic and superb service I may honored to eWallz Solutions Web Design Malaysia. Supporting us all the way. Very pleased."
23. Cleverus
Websites need not be complex nor gaudy to be effective — this is especially true at Cleverus, who specialises in innovative yet functional and clean designs.
The team at Cleverus understands that every client is unique, with their own branding and goals, which is why you can expect that everything they design is one-of-a-kind, perfectly suited for your business since collaboration is a critical step in their web design process.
Highlights
Google partner
SEO services
Pay per click
24.  Hostinger
Hostinger was established in 2004 with the simple goal of creating free websites for users who want to express themselves freely.
Claiming to make everything simpler for both web developers and their clients, Hostinger provides quick and easy website solutions at an affordable price.
Hostinger is one of the best website builders in Malaysia today. In fact, it has millions of users, telling you just how popular and user-friendly it is.
Highlights
24/7 live customer support
Great speed and uptime
Best price
Customer Reviews
Hostinger is praised by their customers for their affordability, simple and easy instructions, and lightning-speed customer support.
One user wrote a review about Hostinger:
"Well, I've been using Hostinger's services for more than a year now, and in doing so have never experienced any major downtime. They've created a customized management panel that is full of features, yet still easy to use. I especially love that they offer live chat for support, when available, because it really helps me get over the issues that I can't fix myself (despite having probably caused them). My websites are speedy and reliable, like they should be, and the price is next to nothing compared to that of other hosting providers."
25. Zahid Aramai
Zahid is a freelance web designer, skilled in both front-end and back-end development. He has been working as a full-time web designer for over five years and he has a proven track record of delivering quality work.
With over three years of experience, he specializes in responsive design and has a knack for building incredible user interfaces.
As the web design industry continues to grow, we are confident that the demand for professionals like Zahid will too. Zahid is an expert who can not only design but also think outside the box and provide creative solutions that his clients may not even know they need.
Zahid Aramai has been freelancing since 2015 and has since then built up a portfolio of over 20 websites, all of which are responsive and come with brilliantly designed user interfaces (UIs).
Highlights
Empowering your brand globally
Exponentially grow your business to new level
Magnetically attract new clients and reach full potential
Customer Reviews
Here's what some people have to say about him:
"Excellent service and very professional. Plus, he is a friendly type! He even shared few tips, recommendations and pro advice based on his vast experience. I am a happy customer and I have a new friend!"
"Mr Zahid Aramai is very professional with his web development skills. He knew how to handle client well and i know he have a good quality of work to. I'am managing to get some advice from him to start my career. Thankyou sir !"
26. Inleads IT Solution
Inleads, the leading IT solution provider in Kuala Lumpur, has been offering its services to many clients. They are always available for you with all the IT solutions that you may need.
If you are looking for a web design services or an IT company for your business, then Inleads is the one you should hire. They have highly skilled professionals who provide solutions according to your needs and help grow your business.
Inleads is an IT Solutions Company with over 10 years of experience in web design. They offer nationwide coverage and competitive pricing policies.
Inleads IT Solutions is an IT company that offers web design services for low cost with nationwide coverage.
Their designers have over 10 years of experience which allows them to create high-quality designs for their clients.
Highlights
Top-quality staff
Reliable services
Reasonable rates
27. Cypfirzt Elite
BEST FOR 

Creative digital agency

PRODUCTS

Website Design

Online Store E-Commerce
Mobile App
Customized System
Search Engine Optimization (SEO)
Online Marketing
Maintenance System

WEBSITE
https://www.cypfirzt.com/ 
ADDRESS
E-2-22, IOI Boulevard, Jalan Kenari 5,
Bandar Puchong Jaya,
47170, Selangor, Malaysia
CONTACT DETAILS
Tel: +603 8073 7226(中英沟通)
WhatsApp: +6012 918 2591
Email:

[email protected]

OPERATING HOURS

Contact for more information
If you want to achieve the maximum potential of your brand they can help. Cypfirzt Elite is a creative digital agency and online marketing firm that helps you transform your ideas into real-time results. 
They specialize in corporate business websites. What's great about them is they can make customized and unique templates that cannot be seen anywhere else. 
They collaborate with their clients in order to make the most suitable website for their business.
Similar to other companies, all their projects are mobile web responsive. Your clients will enjoy a seamless experience on all platforms and more traffic will come from mobile visitors.
With them, you can view your data and web traffic insights straight from the Google Analytics tool that will be integrated into your website's dashboard. You will be able to see how your website is doing and create solutions if there are problems.
Highlights
Free consultation

Focused on business goals

Customized services
Customer Reviews
Here's what some people have to say about them:
"get consult by cypfirzt before you make any decision, lots satisfied clients from them"
"i can say best website designer in malaysia the most reliable! good job team"
28.

Bike Bear Sdn Bhd
BEST FOR
Digital creator · Advertising Agency · Web Designer
PRODUCT
Web design
Branding
Social media
Secret services
SEO
WEBSITE
https://www.bikebear.com.my/
ADDRESS
B-13A-08 Prima Avenue, Jalan PJU 1/39 Dataran Prima, 47301 Petaling Jaya, Selangor Darul Ehsan, Malaysia
CONTACT DETAILS

+603 7622 4756

+6012 677 5637

OPERATING HOURS

Monday to Friday: 9:00 AM – 6:00 PM

Saturday & Sunday: CLOSED
Next on the list is Bike Bear Sdn Bhd which has been providing digital marketing services to locals of Malaysia since 2013. They started as a simple web design agency in Kuala Lumpur, Malaysia that roots their services in their passion for the industry.
We are impressed that they started with a simple idea of how can they use their ideas, design, and technology to help businesses grow. They believe in developing a brand with personality, a website with a clear design, and a social media platform that connects.
Since their inception, the bears have been creating clean yet sophisticated websites with an emphasis on great content and communication. They are extremely proud to carry those same core values today as they have evolved into a full-fledged Malaysian digital marketing agency.
As Malaysia's best digital marketing agency and award-winning web design firm, they never fail to be up to date on new ways to inject your company's unique brand personality into a crowded marketplace rife with mundane tasks. 
From their stunning websites to their "beary" creative ways to drive traffic into your business through SEO, social media, and many other channels, the bears are always coming up with new ways to make things happen.
They not only create beautiful websites, but they also know how to drive traffic to them. Their digital marketing team specializes in SEO and social media marketing to assist you in generating qualified leads all day, every day. 
It radiates with the work that they have done the passion that the bears have to make it "paw" sible for businesses to find an agency that is completely passionate about their industry. That is why if you have chosen their services for your brand, you are in great hands.
Highlights
Focused on business goals

Customized services
Provides strategic website development and marketing campaigns
Customer Reviews
Here's what some people have to say about them:
"Probably the best creative agency out there. Look for them if you want to stand out & be seen from the crowd. Empower them and their creativity will blow you away…" – Yim Wai Hong
"Fantastic team to work with. I strongly recommend. On BtoB product they take time to discover your products and they will make sure your message is appropriate to the audience." – Remi Cools
"I chanced upon Bike Bear when I was Google searching for a website design company. Being a marketer, I was very meticulous about the quality of work. I didn't want mere designers to do the job, no matter how great their aesthetic sense may be… I wanted people who understood how their design and website development can help propel my business goals.
1 and a half years later, I'm glad to say I have found a reliable and strong partner. Their design is not only great, they also took the effort to support our business goals through strategic website development and marketing campaigns.
Till this day, I still find it amusing that I found them through a Google Search. Needless to say, their SEO team must have done something right.
Really grateful to have Ariel, Jason, and their excellent team seeing us through numerous websites and marketing campaigns. Hey, they even won us an award through our official website." – Yahui Tan
Having your own website gives you endless possibilities, one of which is reaching users worldwide and allowing them to experience your business or personal ventures in a new light.
Once your website is up and running, leave your comments down below and let us know how it went. We'd love to hear from you!
In addition, if you want to take it to the next level and glam up your website, check out our list for the best website design companies in Malaysia!