The 9 Best Travel Agencies in Kuala Lumpur
Photo credit: Shutterstock
There are a lot of factors involved when planning your much-awaited trip. You've got to pick a destination, save up for plane tickets, make an itinerary, book your hotel, and more. But you do have an option to make your life easier—just go to the best travel agencies in Kuala Lumpur.
You get to save time and effort in planning for a vacation when you hire a travel agency. They will gladly give you professional advice on where to go and what to do, making sure to help you out every step of the way.
To further assist you in all your travel needs, check out our list below for the best travel agencies in Kuala Lumpur. These are the ones that Malaysians recommend the most!
1.  D Asia Travels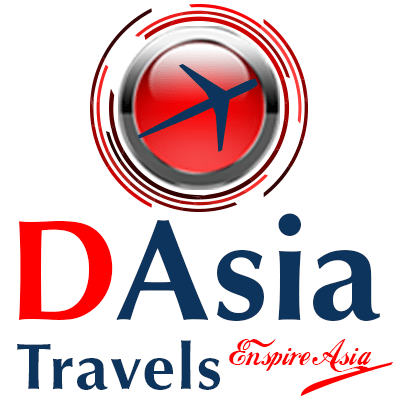 BEST FOR 
Best honeymoon tour packages
PRODUCTS
Honeymoon package, international destinations, visa
WEBSITE
https://www.dasiatravels.com
ADDRESS
Lot 1.28, Plaza Berjaya Kuala Lumpur, Malaysia
CONTACT DETAILS
Tel: +6012 425 0469

Email: [email protected]

OPERATING HOURS
Mon to Fri: 9:00am-6:00pm
Sat: 9:00am-1:00pm
Founded in 2009, D Asia Travels is a travel agency that offers Malaysia tour operators and organises tours for couples, friends, and families.
They offer excellent travel service to people around the world, specialise in honeymoon packages, and hold international tours from Asia to Australia.
As one of the best travel agencies in Kuala Lumpur, D Asia Travels also offers trips to Europe, and does all it can to make your trip the ultimate travel experience.
Highlights
Honeymoon package deals
Group departures
Worldwide tour packages
Customer Reviews
D Asia Travels is recommended by their clients for hosting an awesome trip, good food, friendly tour guides, and overall great services. One customer wrote a review:
"We book honeymoon package trip at Bali. The trip was totally amazing, beautiful scenery, wonderful guides, great food and nice places. The guides were awesome and paid such good attention and made sure we were taken care. We maximum enjoy our honeymoon there. We satisfied with the price and arrangement. There credit will go to D Asia ?????Excellent service???.. Will contact again for our next trip.."
2.  Corporate Information Travel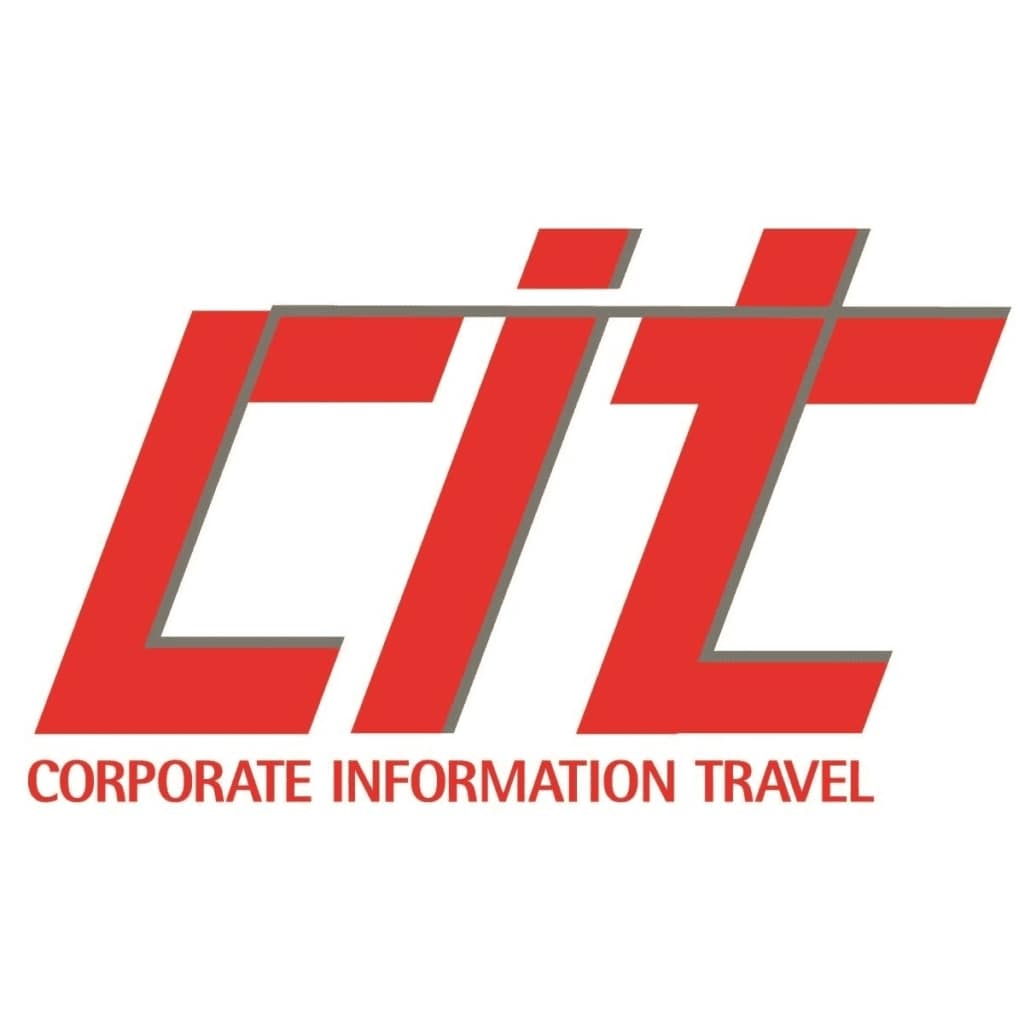 BEST FOR 
The best online travel agency in Malaysia
PRODUCTS
https://cit.travel/about-us/
WEBSITE
https://cit.travel/
ADDRESS
B-1-3 (1st Floor, Block B), Northpoint Offices, 1, Medan Syed Putra Utara, Mid Valley City, 59200 Kuala Lumpur
CONTACT DETAILS
Tel: +603-2091 9988

Email: [email protected]

OPERATING HOURS
Mon to Sat: 9:00am-6:00pm
Established in 1985, Corporate Information Travel is a travel agency that offers flights as well as travel deals for personal and business trips. They focus on good service, quality, and customer service.
They have been successfully offering global tickets and holiday packages for over 30 years through the help of a professional and devoted service team. Their experience is part of what makes them so good.
As one of the best travel agencies in Kuala Lumpur now, Corporate Information Travel continues to excel in the industry for providing quick airline reservations and ticketing, corporate ticketing facilities, and reasonable airfare.
Highlights
Corporate travel
Corporate event organiser
Trade fair
Customer Reviews
Corporate Information Travel is recommended by their customers for always exceeding their expectations. They do that by focusing on the finer points of travel considerations and for having a responsible team.
One customer reviewed the company:
"One of the best travel agent I have dealt with. The person I always liaise with is Mr. Choi who has always been helpful and efficient in handling all my inquiries and bookings. Always shown his professionalism in his work. More than happy to recommend to my friends and family."
3.  Mitra Malaysia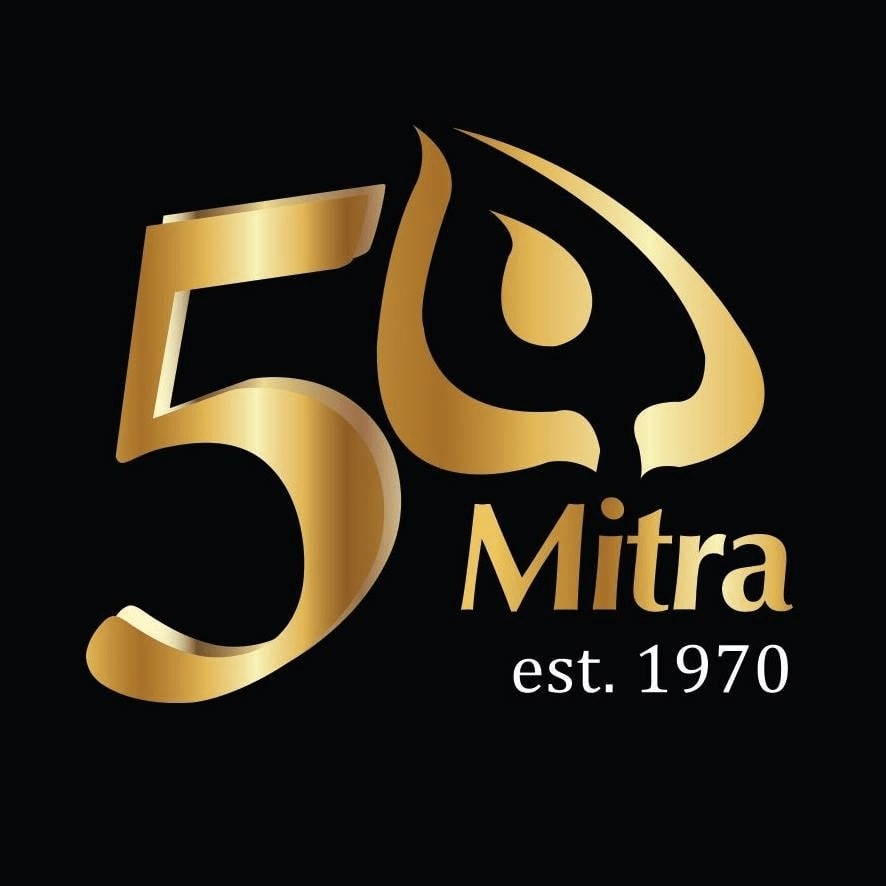 BEST FOR 
A leading travel company with over 50 years of experience
PRODUCTS
Flights, international and domestic tours
WEBSITE
https://www.mitra.travel/
ADDRESS
Suite 8-2-2, Level 2, Menara Olympia, 8 Jalan Raja Chulan, 50200 Kuala Lumpur, Malaysia.
CONTACT DETAILS
Email:

[email protected]

Tel: (+603) 2180 0333 / (+603) 2180 0311

OPERATING HOURS
Mon to Fri: 9:00am-5:30pm
Founded in 1970, Mitra Malaysia is an accredited travel agency that offers full-fledged travel-related services. They are also recognised for partnering with local and international airlines.
The company has had years of experience in travel and tour arrangements, with more than 50 employees who make sure everything is handled well to prepare you for your next trip.
Mitra Malaysia is named one of the best travel agencies in Kuala Lumpur now. It handles over 80 different clients, with businesses like oil and gas, insurance, banking, and shipping corporations.
Highlights
Corporate travel management
Incentive travel
Cruise deals
Customer Reviews
Mitra Malaysia is recommended by their customers for their satisfied services. One customer left a review:
"Perfect for those who love to travel. Many attractive package and world wide destination. ??"
4.  Orient Escape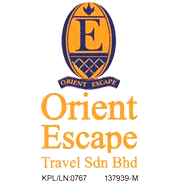 Orient Escape is a travel agency that was established in 1985. They have also successfully put up 5 more branches around Malaysia since then.
The company offers clients business, leisure, and meeting management services that further stretch to global insurance coverage and visa applications.
As one of the best travel agencies in Kuala Lumpur, Orient Escape continues to organise travel arrangements for individuals on personal and corporate trips not only in Malaysia but the rest of the world as well.
Highlights
Group packages
Ground packages
Muslim tours
Luxury products
Customer Reviews
Orient Escape is recommended by their customers for having good services and helpful staff. One customer wrote a review:
"Requested by my mother to give compliment to the tour guide and for the whole tour.She was taking a tour to Turkey with a group of my uncles and aunties, the services that provided by the tour guide, Andrew Ong was amazing, professional,helpful and friendly. After came back from Turkey, he helped my mother change the flight ticket to 1.30pm which is supposingly fly at 8pm. He helped my mother did the checked in everything. Really appreciate with his services."
5.  Golden Deluxe Travel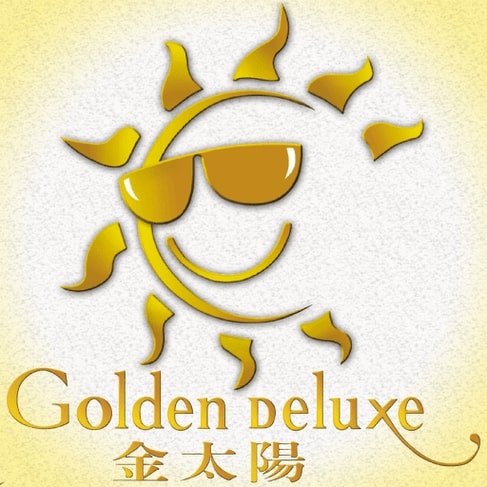 BEST FOR 
Shining with you around the world
PRODUCTS
Local and international package tours, incentives tour and convention arrangements, airlines ticket sales
WEBSITE
https://www.goldendeluxe.com.my/
ADDRESS
10-1, Jalan Khoo Teik Ee, Off Jalan Imbi, 55100 Kuala Lumpur
CONTACT DETAILS
Tel: +603-2144 6888

Email: [email protected] / [email protected]

OPERATING HOURS
Mon to Fri: 9:00am-5:00pm
Sat: 10:00am-2:00pm
Golden Deluxe Travel began as a humble travel agency and has been offering their services since 1986.
The company is driven by a belief that the relationship between their customers should be treasured by providing only the best kind of service.
As one of the best travel agencies in Kuala Lumpur today, Golden Deluxe Travel's pride and joy lies in giving their 100% when it comes to planning itineraries and hosting tours. They're especially good if you want a trip to Australia, as they do a lot of those.
Highlights
Australia specialists
Visa applications
Customer Reviews
Golden Deluxe Travel is praised by their customers for their friendly staff, good impression, and professional service. One customer wrote a review:
"Our Hanoi/Halong/TrangAn  tour Rm1488.00 in November 2019 was value for money.  
3 star hotels & food & tours were good."
6.  Star Travel
BEST FOR 
Star Packages, Malaysia Packages
PRODUCTS
https://www.startravel.com.my/
WEBSITE
https://www.startravel.com.my/
ADDRESS
Wisma Star Travel, No 44,, 42, Jalan Raja Abdullah, 50300 Kuala Lumpur, Wilayah Persekutuan Kuala Lumpur, Kuala Lumpur, Malaysia
CONTACT DETAILS

+603 2786 7555 | +6017-504 7177 | [email protected]

OPERATING HOURS
Mon to Fri : 9:00am – 6:00pm

Saturday: 9:30am – 1:30pm

After-Office Hours Assistance:

Weekdays :6:oopm – 3:ooam

Sat :1.30pm – 3:00am

Sun and Public holidays 10:30am – 3:00am

(Please call Mr Huat at +6012 236 8811)
Star Travel is a Malaysian-based travel agency that specialises in travels both done through air and sea.
The company's success is partly due to the fact that they put comfort, enjoyment, and destination at the forefront of their packages. One of their most popular options, the Star Packages, is the embodiment of this system. Through Star Packages, Star Travel can offer its patrons exciting and luxurious travels to unique destinations at affordable rates.
Aside from international destinations, Star Travel also offers local ones.
Highlights
24/7 customer support
Tailor made travel packages available
Offers cruise travels (Uniworld)


7. Easy Europe Holidays Sdn Bhd

BEST FOR 
Tour Itinerary Packages
PRODUCTS
Travel Packages to European countries
WEBSITE
https://easyeurope.com.my/
ADDRESS
L-3A-5, No.2 Jalan Solaris, Solaris Mont Kiara 50480 Kuala Lumpur, Malaysia
CONTACT DETAILS

+603 6419 3520
+603 6419 3529
+601 6221 8377
[email protected]
[email protected]

OPERATING HOURS
Mon to Fri : 9:00am – 5:00pm
Easy Europe Holidays Sdn Bhd is a travel agency that specializes in creating wonderful travel itineraries and packages all across Europe such as Austria, Spain, Portugal, Greece, Italy and Coatia among others. They are highly experienced in the industry and are known for their excellent escorted itineraries that are sure to prove memorable and joyful.
They are hands-on in crafting each and every itinerary with a daily theme that each client will surely enjoy during the whole duration of the trip. They employ the right balance of personal time in order for the client to be able to fully explore the country that they are travelling in as well.
The agency also has an extensive list and selections fof various fine gotels and handpicked restaurants in order to make the client's stay there an authentic and memorable experience no matter how limited the time period is. They ensure that the client's stay is not only fun but also safe, convenient and comfortable all throughout their trip.
We recommend this travel agency for clients looking for a highly personalized trip itinerary for any European country of their choice that is safe, secure yet is not short of fun and memories.
Highlights
Fuss-free escorted tour
Tours are themed daily
Highly personalized yet secure
8. Ace Altair Travels

BEST FOR 
Destionations in Malaysia
PRODUCTS
Malaysia Travel
International Travel
Services for the Disabled & The Elderly
WEBSITE
http://www.acealtairtravels.com/
ADDRESS
B-2-9, LEVEL 4, MENARA UNCANG EMAS B,
85 JALAN LOKE YEW,
55200 KUALA LUMPUR, FT
CONTACT DETAILS
Office : 012- 551 3983
Hotline : 016-215 3770
OPERATING HOURS
Contact for more information
Ace Altair Travels was established in 2004 and is licensed with the Ministry of Tourism Malysia.
What sets them apart from other traveling agencies is the fact that they can also cater to the disabled and elderly travel. A few of their services are Spiritual Tourism, Medical, Youth, and Education Tourism, Wheel Chair Rental, Car Rental, and way more.
In comparison to others, their expertise are in postcard holidays. So if a holiday is upcoming, you may want to check out the areas they are offering and they will help you reach it.
Given their extensive range of services, they can almost offer everyone their travel needs.
Highlights
Online booking is available
Enabling Disabled and Elderly Travel
Ideal for inbound, outbound, and ticketing
Disabled travel
Travel insurance amongst other related services
9. IBC Tours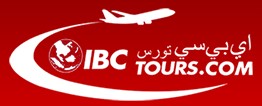 BEST FOR 
International Tours
PRODUCTS
Ticketing
Inbound
Outbound
WEBSITE
http://www.ibctours.com/
ADDRESS
Lot 23, Tingkat 4, Wisma SKM, Jalan Medan Tuanku, 50300 Kuala Lumpur, MALAYSIA
CONTACT DETAILS
+603 7665 4119 / 4120
+6012 493 1020 (Hotline & WhatsApp)
[email protected] (General & Outbound)
[email protected] (Ticketing)
OPERATING HOURS
Mon – Fri: 9.00am – 5.30pm | Saturday: 9.00am – 1.30pm | Sunday & Public Holidays: Closed
IBC Tours was established in 1995. They are an IATA accredited Travel Agency consisting of around 260 airlines that represent 117 countries.
In comparison to other travel agencies, they focus more on group departures. What makes them stand out is quarterly, they come up with many promotions to various destinations.
With them, pricing can have a discount of more than 50% from the market price. This will allow you to have more pocket money for your trip.
Now if you prefer staying in the country, do not fret as they also provide tours within Peninsular Malaysia, Sabah, and Sarawak.
Highlights
Offers car rental for inbound tours

Outbound tours to 25 different countries

Numerous discounts are available

Payment methods are VISA, Mastercard, MOLPay, FPX, maybank2u.com, CIMB Clicks, RHB, Bank Islam, PBEBank.com, HongLeong Bank, AmBank, and AFFiN Bank
Customer Reviews
Here are a few reviews from their previous clients:
"My family and I really2 enjoyed the 10D 07N trip to Turkey on 15-25NOV 2019 😍😍😍 The hotels and restaurants served all are in top service. The tour is very elderly friendly hence, it is suitable for my parents who cannot walk that fast anymore due to knee pain. The group that I joined only comprised of 35 people. Therefore, in my opinion it is not that crowded. All the best to IBC TOURS. In syaa Allah, we will travel again with IBC TOURS ada rezeki 😘"
"Main station for purchase of KL city tour tickets and for boarding the famous double decker buses."
Whether it's scoring great travel deals or booking discounted promos, leave it to travel agencies because they've got early access to almost everything related to traveling. The ones above are the top options in Kuala Lumpur, so we're sure you should find the travel arrangements you need.
So is everything all ready for your trip? Leave your comments down below and let us know how it went. We'd love to hear from you!
Oh, and in case you're worried about travel safety, check out our list of providers for the best travel insurance in Malaysia to assure you the best vacation experience ever.