The 14 Companies for the Best Termite Control in Malaysia
Photo credit: Shutterstock
If you've been dealing with termites invading your home or office for a while now, it's time to call on the experts before things get worse! You need to seek help from the companies for the best termite control in Malaysia. To make things easier for you, we've rounded up a list of these companies based on their pest control services, cost of treatment, and customer reviews. Below is our list of companies for the best termite control in Malaysia. With these, you can finally say goodbye to your termite problems.
1. NPC Pest Control Services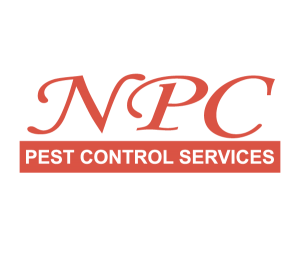 NPC Pest Control Services is spearheaded by Mr. Steven Yan, a qualified and experienced personnel in the pest control industry with hand-on dealing with large and well established clients such as KFC Holdings, Malaysia Airlines, Secret Recipe, TAR College, Nottingham University, Sony Malaysia, Pantai Hospital, KTM Bhd, Kementerian Pelajaran Malaysia, Bukit Kiara Property, Mines Resort Berhad.
He holds a Pesticide Applicator (PAL) license. Prior to managing his own business, he was under employment with various multi-national companies such as AIA, Orix and ISS, holding management positions especially in the marketing division.
He has also gained vast experience in the pest control industry working with small enterprises to the multi-national company.
Highlights
Led by experienced personnel
Offers a full line of services
Enhances the living and working environment of their clients through providing the highest standard of service
Customer Reviews
Here's what people have to say about NPC Pest Control Services:
"One of the best company …. friendly and nice staff"
Here's another one:
"Good services provided."  
2.  Anticimex Pest Management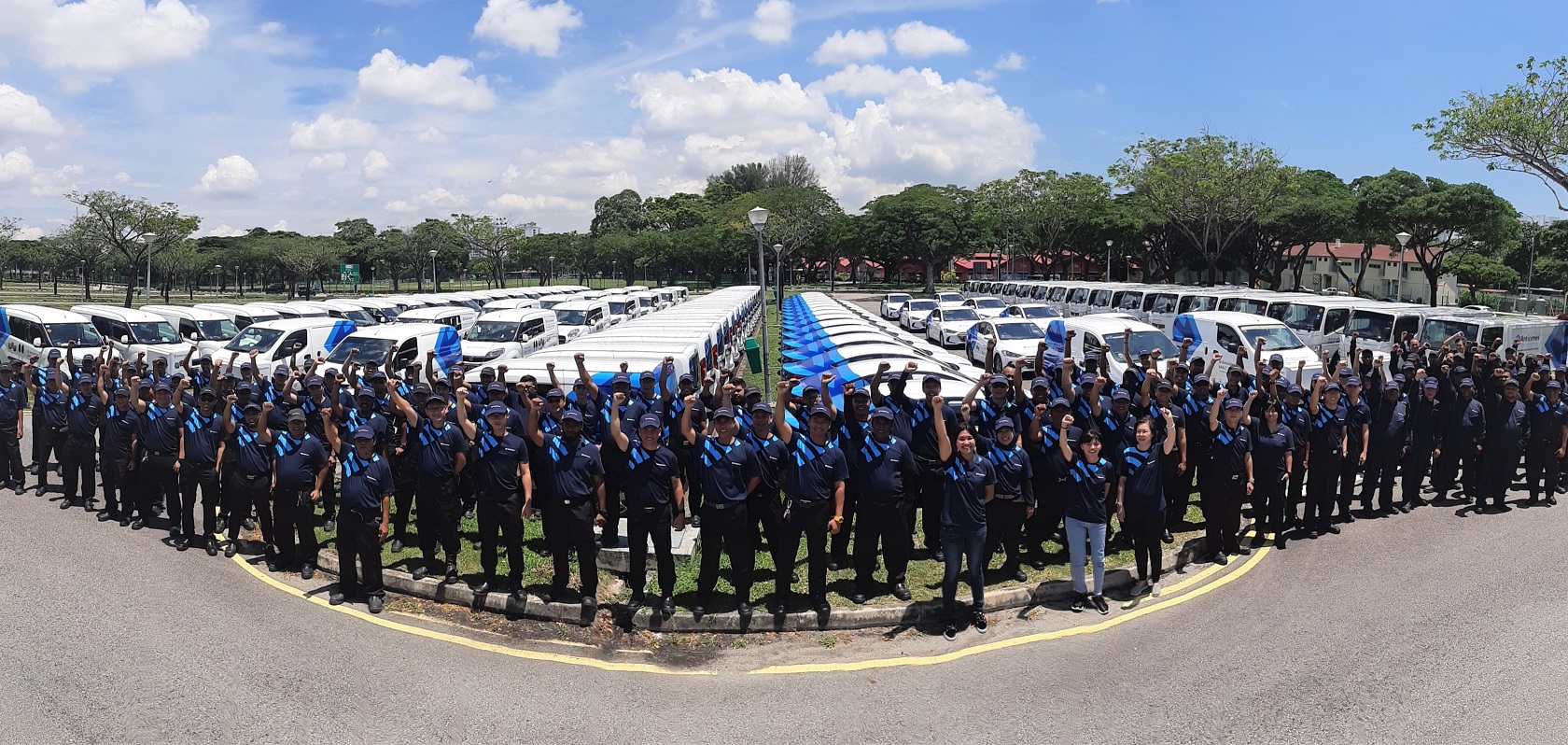 Anticimex is the leading disinfecting service company in all of Malaysia and another titan all over the world. This reputation isn't at all surprising, considering the great care they put into removing any and all pests from their clients' properties. We especially like them because of the products and equipment that they use, all of which are guaranteed to be non-toxic. So you won't have to worry about their work leaving harmful substances that may affect your health after they've gotten rid of your unwanted visitors.
Highlights
General pest control
Garden pest control
Termite control
Powerful virus protection
3.  Ridpest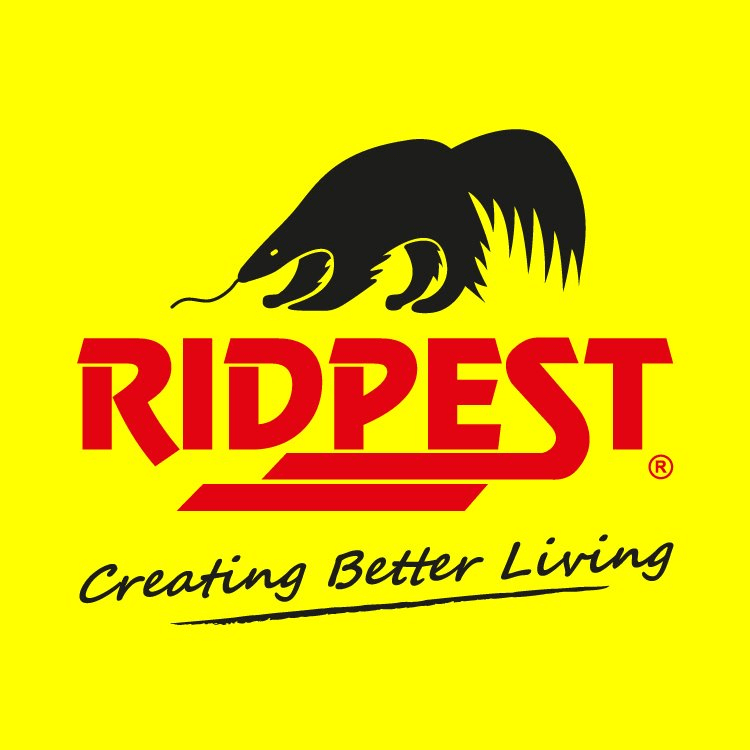 | | |
| --- | --- |
| BEST FOR  | Termite baiting, mosquito control,ants, cockroaches and rats |
| PRODUCTS | https://www.ridpest.com/solution/ |
| WEBSITE | https://www.ridpest.com/ |
| ADDRESS | 7, Jalan Wangsa Setia 1, Wangsa Melawati, 53300 Kuala Lumpur, Wilayah Persekutuan Kuala Lumpur, Malaysia |
| CONTACT DETAILS | Tel: +60 18-202 1777 |
| OPERATING HOURS | Mon to Fri: 8:00am-5:30pm Sat: 8:00am-1:00pm |
Founded in 1985, Ridpest delivers a wide array of pest control services, focusing on termite colony elimination. Their goal is to provide reliable, modern, and environment-friendly pest control methods. Ridpest is one of the companies for the best termite control in Malaysia who make use of a verified and comprehensive baiting system to get rid of your pest problems. They even have a disinfection service!
Highlights
Disinfection / sanitization service
General pest control
HACCP pest control program
Customer Reviews 
Ridpest is recommended by their customers for their impressive services, thorough assessments and treatments, and good products. Some customers shared their reviews: "This is the first time that I am engaging the services of a pest control company. Ridpest provides a wonderful customer experience — quick response time. Ahmad was punctual in meeting the appointment time. He was very knowledgeable and answered my questions professionally. I would highly recommend Ridpest." "I've been using Ridpest service since 20 years ago . I leave in an area where termites migrate every now n then n each time they appear Ripest will always be there to deal with it. They have always provide the service that I need. I can't imagine not having to use their service. Thank you Ridpest for your service all this years."  
4.  AntiPest

BEST FOR 
Termite control
PRODUCTS
Commercial and residential pest control
WEBSITE
https://www.antipest.com.my/
ADDRESS
No. 12A, Jalan Industri USJ 1/8, Taman Perindustrian Usj 1, 47600 Subang Jaya, Selangor, Malaysia
CONTACT DETAILS
Tel: +60 3-8023 1888 Email:

[email protected]

OPERATING HOURS
8:30am-5:00pm 9:00am-12:00pm
AntiPest offers pest control services that can help you get rid of termites, rats, ants, cockroaches, flies, and mosquitoes. The company focuses on Integrated Pest Management services for both commercial and industrial pest control. AntiPest is one of the companies for the best termite control in Malaysia if you want a professional team with experiences that meet the standards of each client.
Highlights
Electronic trapping device
Bird repellent
Bird spikes
Customer Reviews 
According to customers of AntiPest, their services are excellent, the staff are friendly, and the company is great. Some customers shared their reviews: "Antipest always offer the best and most effective solutions for my school pest control needs. Would not look elsewhere." "Excellent services provided. Service personnel are punctual, knowledgeable and responsive. Highly recommended."  
5.  James White Ants Destroying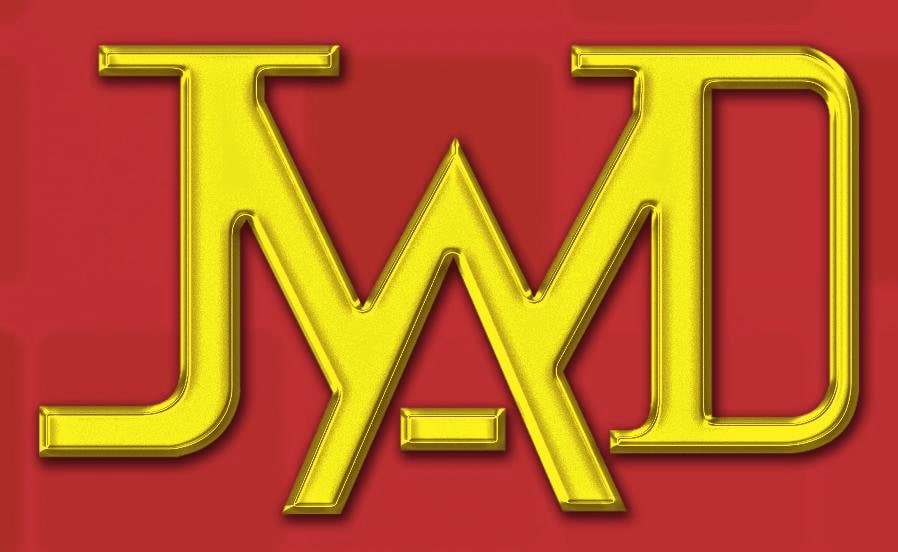 James White Ants Destroying has been one of the companies for the best termite control in Malaysia since 1977. Their mission is to establish the standard in the pest control industry. And with over 35 years of experience, they have continued to pave the way with their unparalleled services. James White Ants Destroying now has about 100 staff and 30 vans in their workforce to help rid Malaysia of pests. It's worth noting that they also have non-drilling termite treatments if you don't want any drilling done on your house.
Highlights
Non drilling termite treatment
General termite spraying
Trenching
Customer Reviews
James White Ants Destroying is highly praised by their customers for their good services. Some customers shared their reviews: "awesome experience….really recommend" "Very helpful."  
6.  Kamal & Kamal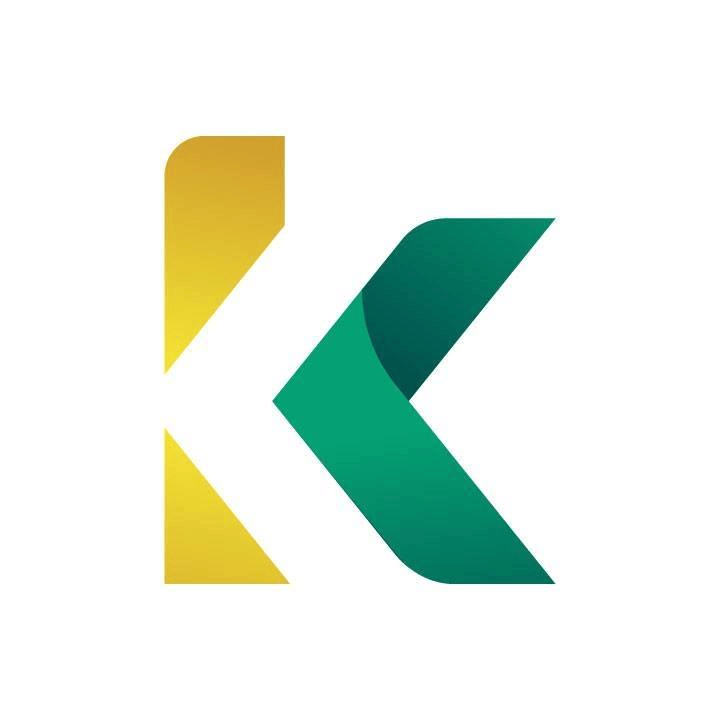 Kamal & Kamal has been providing quality pest solutions since 1985 by using reliable and secure general pest control and termite treatments. They have earned a reputation through focusing on the satisfaction of each of their clients, their expertise in their work, the quality of their service, and their honesty in everything they do. At present, Kamal & Kamal, one of the companies for the best termite control in Malaysia, has 100 personnel that use modern equipment to aid both residents and establishments.
Highlights
Termite baiting
HAS technology
Fogging
Customer Reviews 
Kamal & Kamal is best known for their professional service and great pest solutions. One customer shared a review: "Please say congratulations to the staff named Yunus for giving me a good explanation while coming home before starting work. So honest and serious. Good job!"  
7.  QuicKill Pest Control

QuicKill Pest Control's main goal is to deliver general pest control solutions and corrective soil treatment to help fend off subterranean termites. They are considered one of the companies for the best termite control in Malaysia for successfully building relationships with their clients and proving their quality of work. QuicKill Pest Control puts great focus on customer satisfaction and their ability to respond promptly, devoting themselves to providing the best pest control service possible.
Highlights
Termite management program
ULV misting treatment
Mosquito control
Customer Reviews 
Customers of QuicKill Pest Control recommend them for their expert services and good pest control solutions. One customer shared a review: "One of the Pest Control Company in Puchong area..provide pest control service at Kuala Lumpur and Selangor area."  
8. Nexus Master Sdn Bhd

Photo credit: Nexus Master Sdn Bhd Website
BEST FOR 

Pest Control

PRODUCTS

Virkon Disinfection. Commercial Pest Control Serivces, Food Processing Pest Control Services, Hospitality and Lodging Pest Control Services, Residential Pest Control Services, Restaurant Pest Control Services, Retail Pest Control Services

WEBSITE
http://nexuspest.com.my/
ADDRESS

65, Jalan SP 4/28, Bandar Saujana Putra, 42610 Jenjarom, Selangor, Malaysia

CONTACT DETAILS
+603-5161 2333 |

[email protected]
When it comes to pest and termite control in Selangor and pest control in Kuala Lumpur (KL), NEXUS Master is definitely one of your top choices. NEXUS Master Sdn Bhd is Malaysia's one of the most trusted home grown pest control companies in Selangor with more than 15 years of experience in pest control and termite control services field.  Their stellar past track record has presented them with the opportunity to extend their pest control and termite control services to their valued customers throughout Klang Valley, Kuala Lumpur and Selangor. Highlights
Extensive list of services

Professional and experienced team

Top of the line materials and equipment
Customer Reviews 
Here's a review from one of Nexus Master Sdn Bhd's clients: "Good, reliable, and responsive." Here's another one: "Professional and explained to me what they were going to do beforehand."  
9. Unity Pest Control Service

Photo credit: Unity Pest Control Service
Unity Pest Control is respectable and well-known pest control in Cheras, Kuala Lumpur Malaysia. They will help you overcome your pest problems, especially thermites.  They are proven and tested by more than a thousand customers and are happy with their solutions. Composed of experts and veterans, it is guaranteed that they choose to improve each day. Highlights
Specialize in thermites problems

Team of experts

Quality solution
10. YDA Global

Photo credit: YDA Global
BEST FOR 

Pest Control

PRODUCTS

Termites (Anai-Anai), Ants (Semut, Cockroaches (Lipas), Rodents (Tikus)

WEBSITE
https://www.ydaglobal.com/
ADDRESS

A43F (1st Floor), Susuran Bandar Baru Mergong, Taman Bandar Baru, 05150 Alor Setar, Kedah, Malaysia

CONTACT DETAILS

Phone: 04-730 8650

Mobile: 013-500-8780

Email:

[email protected]

/

[email protected]
YDA Global is a licensed pest control company that will provide you the highest level of customer satisfaction. They are a team of professional workers that are responsible and efficient with their work. Their techniques are backed up by research to ensure effectiveness and compliance with environmental regulations. Highlights
Quick

Efficient

Reasonable prices
11. Enfresh Pest & Hygiene Services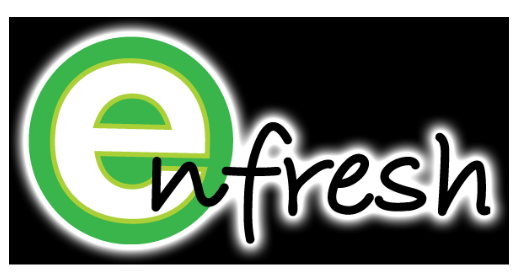 Photo credit: Enfresh Pest & Hygiene Services
BEST FOR 
Pest Control
PRODUCTS
Fumigation, Termite, and Pest Control
WEBSITE
https://enfreshpest.com/
ADDRESS
35, Jalan Bakawali 48, Taman Johor Jaya, 81100 Johor Bahru, Johor, Malaysia.
CONTACT DETAILS

[email protected]

+607-355 1812
OPERATING HOURS
8:30 AM –5:30 PM
Trusted professional solutions capable of any household or firm's pest control need. Enfresh has been noted for their prompt and reliable response to customer needs and wants about their critter problems. Enfresh guarantees safe yet potent chemical products which eliminate pests but leaves the client safe and healthy. Their long list of satisfied clients speaks volumes regarding the quality and consummate professionalism of Enfresh in their craft.
Highlights
Termite Extermination
Fumigation
Pest Control
12.  Emerson Meridian
Emerson Meridian is a company providing pest control and hygiene services The company uses full-blown controlled dispensing systems like air fresheners, soap dispensers, paper towel dispensers, urinal hygiene solutions, and feminine hygiene solutions. Recognised as one of the best pest control Ipoh services, Emerson Meridian constantly strives to improve their products while maintaining its affordability and keeping clients' premises waste-free. They are currently servicing in Perlis, Kedah, Penang, Perak, Selangor and Melaka and recently are entering into Johor as well.
Highlights
Hygiene services
Sanitisation services
Customer Reviews
Emerson Meridian is recommended by their clients for their capable staff and reasonable prices. Some customers wrote their reviews:
"Anuar, very friendly and responsible technician doing pest control service for my residence. Great job guys"
"Reliable service and efficient workers. Do like, follow and recommend to friends."  
13.  Delman Expert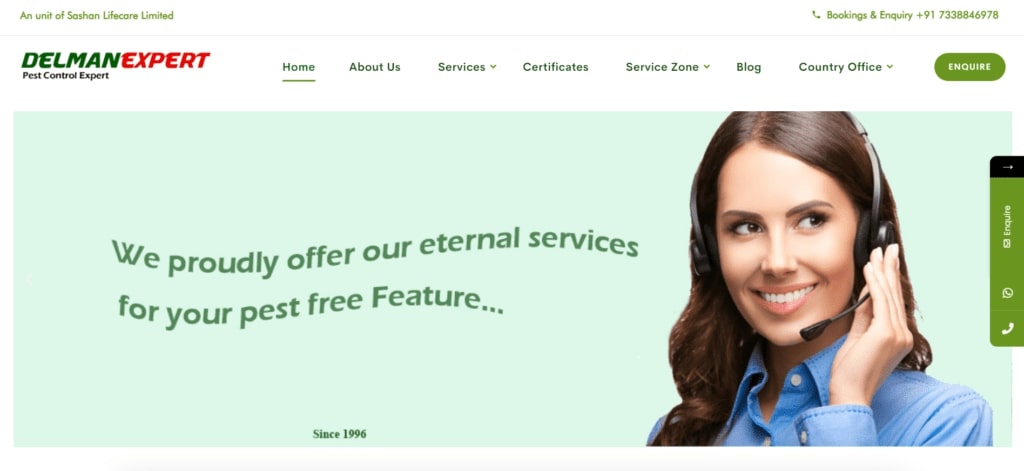 DelmanExpert is an expert in creating pest-free environments. Unlike other companies, their chemicals are extremely safe, harmless, mild, and are approved by the World Health Organization and marked safe to use.
Aside from households, their services are also compatible with restaurants, hospitals, educational institutes, poultry farms, and more.
Their 5000+ customers, 25+ years of experience, and 60+ team members are all the proof we need to have them be included on this list. Although feedback from past customers are scarce, these statistics show how formidable they are as a service provider.
Highlights
Identifies the needs of their customers
Serves them through innovative and responsive solutions
14. Empire Pest Control

Empire Pest Control offers integrated pest management services. They provide treatment and control of termites, ants, bed bugs, fleas, cockroaches and rodents and have been doing so for more than 10 years.
As one of the leading pest control company in Malaysia, they embrace innovative solutions, making them up to date with the latest techniques and technologies in market. This makes them the perfect company to call for any infestation you may have, since they have all the needed equipment and manpower to handle a project of any size.
Highlights
Their team is comprised of experienced technicians
Invests in research for their job that entails the understanding of the biology and behavior of pests
Dedicated in providing solutions for various pest infestations
When dealing with unruly pests, it's best to turn to the professionals who not only have the right equipment but also have in-depth knowledge when it comes to eliminating termites, rats, and other pests that keep invading your space. These companies have that knowledge! Were you able to contact one of the companies? Leave your comments below and let us know how it went. We'd love to hear from you! In addition, to give you better chances of ridding your house completely of pesky critters, check out our list of the best cleaning services in Malaysia, to help maintain your pest-free home. Cleaner homes tend to attract fewer pests — it's a fact!