The 7 Best PR Agencies in Malaysia
The right blend of quality in what you offer and excellent public relations strategy is what makes a brand stand out from the sea of many enterprises. Public relations set the tone for your business's vision and mission before releasing it to the consumer.
We know you're eager to know how it works so we give this list of the best PR agencies in Malaysia. Now, if you're ready to level up your next campaign, let's go!
How Much Do PR Agency Services Cost in Malaysia?
Effective service from a public relations company can play a big role in your brand's success and it has the price any other company is willing to pay for.
To give you an idea, here's the average cost of PR agency services in Malaysia:
| | |
| --- | --- |
| Service | Average Cost |
| Press Release Distribution | RM500 |
| Marketing Consultancy | RM50 per hour |
| Pay-per-click | RM2.50 to RM9 per click |
| Social Media Advertising | RM1,200 per month |
The Best PR Agencies in Malaysia
Now that you know how much common PR services cost in Malaysia, it's time for you to learn your possible return on investment. Read on to see which of the best PR agencies in Malaysia will boost your brand!
1. SLPR Worldwide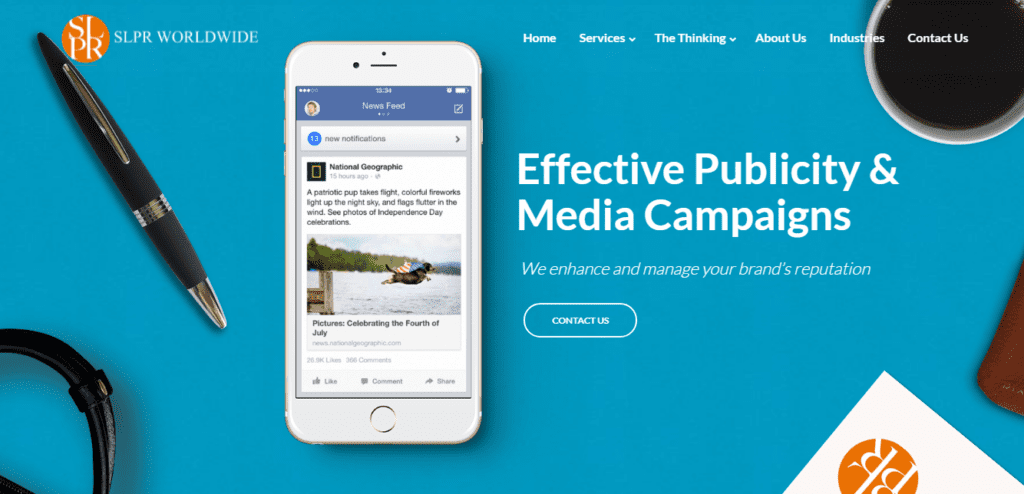 SLPR Worldwide is PR and Digital Communications Agency that offers one of the most innovative services in the said field for you. They currently have superb services suited for your needs from public relations to creative approaches to advertising and design.
Aiming to integrate sincerity and responsibility in all of their services, they are committed to connecting your business with the most relevant audience you need. Each of their approaches are rooted through a unified PR communication strategy that not only puts your business out there but also helps make long lasting impressions as well.
They also make it to a point to put your needs and interests as a top priority in every job that they do for you and your business. Furthermore, they are pioneers of omnichannel perception transformation and has since then been helping organizations big or small achieve their PR goals.
We recommend this company for you PR needs because they offer a wide range of reliable approaches that will surely help your business grow and flourish and make your business dreams a reality.
Innovative services
Creative approaches
Pioneers of omnichannel transformation
Works with Multinational Companies and regional brands
Rates are not available
No operating hours are available
2. PubliCT.io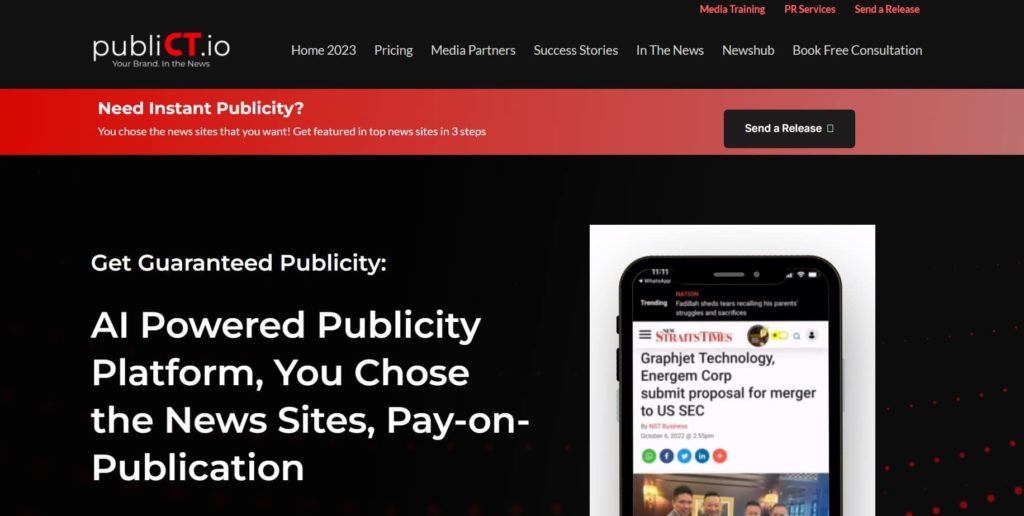 PubliCT.io offers the unique advantage of guaranteed placement in renowned news sites such as The Star, The Edge, New Straits Times, Bloomberg, and Yahoo! Finance. This ensures that brands can strategically handpick their preferred news sites, allowing for targeted and high-profile media exposure.
We like that PubliCT.io emphasizes the importance of newsworthiness and quality in press releases. The platform works with brands to craft press releases that go beyond mere quantity, focusing on the substance and relevance of the news coverage. This commitment to quality enhances the effectiveness of PR campaigns.
With direct collaboration with top news agencies across various countries, including Malaysia, Singapore, Thailand, Indonesia, Vietnam, Hong Kong, China, India, and more, PubliCT.io offers a global reach. This extensive network allows brands to tap into diverse markets and audiences.
While the pay-only-upon-publication model is beneficial, securing placements in premium news sites may incur higher costs. Brands with budget constraints may need to carefully weigh the potential expenses associated with targeting high-profile media outlets.
Overall, PubliCT.io emerges as a robust platform for brands seeking comprehensive PR services. The guaranteed placement in leading news sites, flexible platform, pay-only-upon-publication model, emphasis on quality press releases, and global reach are significant advantages.
Guaranteed Placement in Leading News Sites
Flexible Platform for Maximum Impact
Pay Only Upon Publication
Quality Press Releases
Global Reach through Top News Agencies
May be slightly expensive
3. Carat Comms Management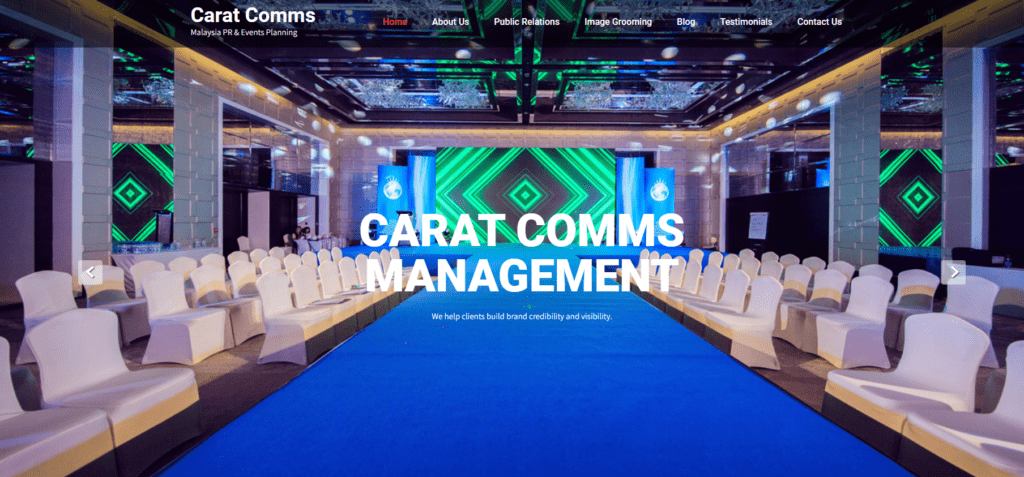 | | |
| --- | --- |
| SERVICES | Public Relations, Media design, Media buying, Social media advertising, Media strategy, Social media strategy, Event planning |
| WEBSITE | https://caratcomms.com.my/ |
| ADDRESS | Zenith Corporate Park, Jalan SS 7/26, Ss 7, 47301 Petaling Jaya, Selangor, Malaysia |
| CONTACT DETAILS | Phone: +60 10-771 1376 |
| OPERATING HOURS | Mon to Fri 9:00 am – 6:00 pm |
Carat Comms Management is a PR agency that focuses on building your brand's credibility and increasing your brand's visibility. They do this by being integrating the best parts of a marketing company and an event planning company.
They're a master at navigating through the digital economy, whether it be for handling all your public relations woes or planning your virtual events. Their goal is to provide you and your target audience with cool and interesting content to build customer loyalty.
They specialize in event experience designing & developing, creating capturing advertisements & promotions, reaching out for sponsorships & partnerships, social media marketing, as well as the most important public relations.
No matter what style, theme, or budget you have, you can be rest assured that they can deliver the results you're looking for. It also doesn't matter what industry you're in.
They've worked with a wide range of brands in different industries including those in finance, healthcare, beauty, and education. Here's a little something from their website to show you the specific brands that have trusted them.
Focuses on building customer loyalty
Doubles as a brand event management company
Specializes in navigating through the digital economy
No mention of service rates
Doesn't specialize in traditional PR
4. VoxEureka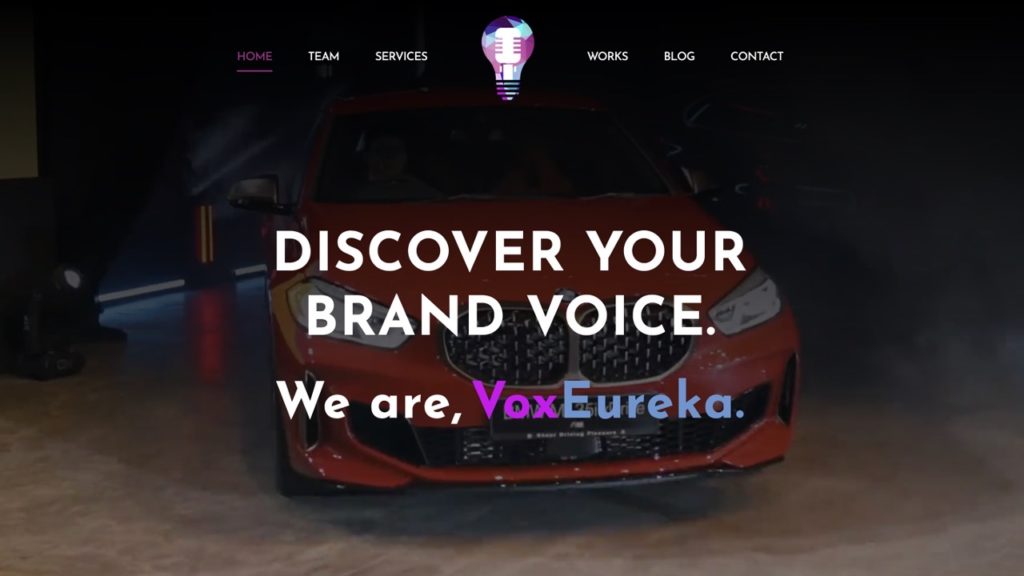 SERVICES
Integrated Public Relations
Digital & Social Media 
Influencer Outreach
Branded Content
Crisis Communications & Training
WEBSITE
https://voxeureka.com/
ADDRESS
10-1, Jalan SS 19/5B 47500 Subang Jaya, Selangor, Malaysia
CONTACT DETAILS
+60 3-5611 3411
OPERATING HOURS
Mon to Fri 9:30 am – 6:30 pm
VoxEureka is one of the most respected and trusted communication agencies in Malaysia by brands, mediamembers, and influencers alike.
Incorporated in 2017, it has only taken them a few years to establish their reputation as one of Malaysia's and SEA's best: winning Gold at A+M's PR Agency of Year 2022 and PRCA APAC's In-Market Consultancy of the Year 2022.
One look at their case studies, and you'll discover they conceptualise creative and impactful campaigns for the biggest brands in the world. This includes BMW, TikTok, Unilever, The Coffee Bean & Tea Leaf, CelcomDigi, Heineken, HSBC, OPPO, Sunway, Luno, Puma, Zurich amongst others. They have expertise and experience in almost every industry sector.
With a team comprising 50 consultants from servicing, media, creatives, planners, copywriters, and content creators, VoxEureka is able to provide their clients near full-stack solutions across the PESO quadrant: PR, digital marketing, social media, ad-buys, branded content, events activation.
According to their website, their philosophy is "earned-first", prioritising audience inclusivity and stakeholder dialogue in their reputational storytelling.
Their youthful, dynamic culture also means they have some of the lowest staff turnover in the industry, resulting in stable servicing teams for their clients.
Overall, VoxEureka is the type of agency you go to if you're looking for highly strategic and creative reputational storytelling. Don't expect cookie-cutter proposals like press releases and op-eds; instead, present your business pain points and let them paint an inspired canvas of ideas.
Award-winning campaigns for global and local brands
Diverse set of industry experience across automotive, FMCG, technology, F&B, fintech, and healthcare
360 integrated communication capabilities in-house
Stable servicing teams due to low staff turnover 
Slightly premium pricing, they rarely accept projects below RM15,000 
Often prioritize long-term retainer and campaigns over ad-hoc projects
Relies on external partners for back-end tech/web development
5. Mad Hat Asia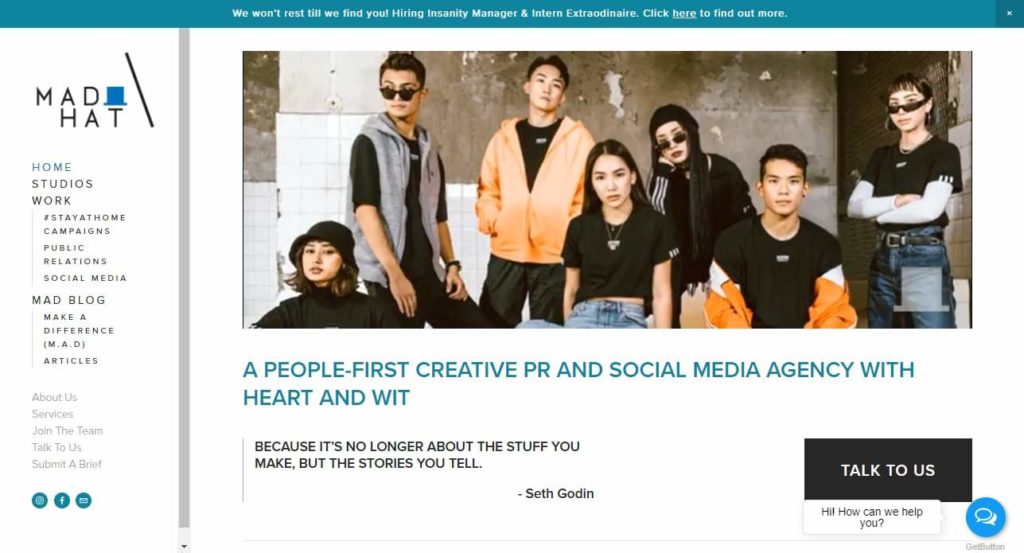 | | |
| --- | --- |
| SERVICES | Social media research, Social media campaign, Content creation, Content development, Digital media buying |
| WEBSITE | https://www.madhat.asia/ |
| ADDRESS | 182, Jalan 5/46, Bukit Gasing, 46000 Petaling Jaya, Selangor, Malaysia |
| CONTACT DETAILS | Phone: +60 3-7772 9030 |
| OPERATING HOURS | Mon to Fri 10:30 am – 6:30 pm |
If you want a PR agency that's sure to give you a fun and exciting campaign and experience, Mad Hat Asia is the one you want to go to. If there's one thing they know how to do, it's to tell a story.
They put incredible focus on the effectiveness of all their creative approaches based on your target audience. They like to keep up to date on trends and figure out how to innovate and tailor them to your brand's specific needs.
They offer all the main services a PR agency should offer including (but not limited to) social media research, social media campaigning, content creation & development, issues management, and influencer engagement.
In this era of social media, one of the most powerful ways to make your brand known is by utilizing the draw of social media influencers. Mad Hat Asia helps you sort through all of the influencers online and pick the best ones to represent you and your brand so you don't go crazy trying to figure out which one to go with.
Their idea of content creation will always begin with finding safe spaces to discuss creative ideas and end with the goal of creating relevant and real conversations in your industry's community.
Specializes in fun and creative campaigns
Knows how to pick the best socmed influencers
Offers a wide range of PR and social media services
No mention of service rates
Does not manage brand events
5. AJ Marketing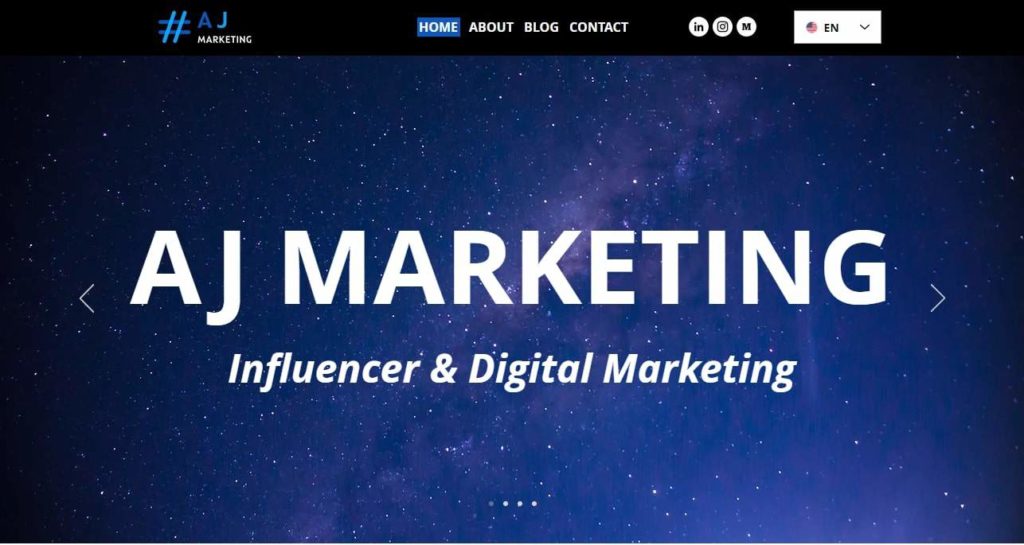 SERVICES
Social media marketing, Advertising, Branding, Content marketing, Pay per click, Public relations, SEO
WEBSITE
https://www.ajmarketing.io/
ADDRESS
Lot 1217, Seksyen, 57, Kuala Lumpur, Malaysia 50250
CONTACT DETAILS
Email:

[email protected]

OPERATING HOURS
Mon to Fri, 9:00 am to 4:30 am
One of the best things AJ Marketing has to offer is its large network of influencers in every industry from technology to fashion, including the beauty and gaming industries. With this being said, it's important to note that their main focus is supporting and growing online businesses.
Their network of over 7,000 influencers is their selling point because they utilize these influencers in all of their creative campaigns to make your brand more well-known. So, of course, this means they're also great with digital marketing on Youtube, Tiktok, and Instagram which are known as the best places to gain an audience now.
They are widely known all across Asia, having offices in Singapore, Korea, Vietnam, Taiwan, Malaysia, and more. Their offices in different countries are run by local teams to ensure the best local and international connections.
This is also to ensure a deep understanding of the country's culture to be able to better target their audience. Some of the big-name brands that have trusted them with their local campaigns are Adobe, TikTok, Cider, Facetune, and Zumba.
Large network of influencers
Works with big-name brands
Has multiple offices around Asia
Does not manage brand events
Does not do traditional marketing
Customer Reviews
Check out these reviews left by satisfied higher-ups of brands regarding AJ Marketing's strategies:
"They knew how to handle influencers with cooperation, which usually requires lots of patience and time." – VP of Growth, Reality Games
"Providing professional consulting services is one of their strengths in the workflow." –CEO of Seoulz
6. GO Communications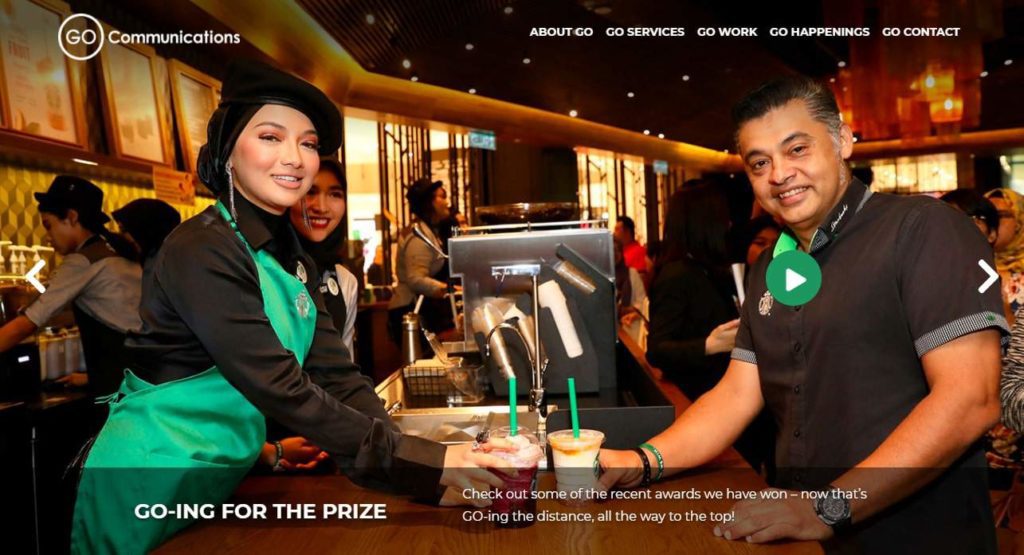 SERVICES
Advertising, Public relations, Branding
WEBSITE
https://www.gocomm.com.my/
ADDRESS
S109 – S112, Second Floor, Centrepoint, 3, Lebuh Bandar Utama, Bandar Utama, 47800 Petaling Jaya, Selangor, Malaysia
CONTACT DETAILS
+60 3-7710 3288
OPERATING HOURS
Mon to Thurs 9:00 am – 6:00 pm
Fri 9:00 am – 1:00 pm
Every single idea and campaign created with GO Communications is sure to be tailor-made to suit your brand's name and needs.
They weren't always known as one of the top PR agencies in Southeast Asia but they definitely earned the title. With their integrated, comprehensive, and strategic packages they deliver all results perfectly from conception to execution.
They know that the key to great PR is being a great storyteller and that's exactly what they are and they help you be the same! Their PR services include campaign ideation, media relations, media training, editorial & speechwriting, communications policy development, crisis communications, and recruiting of celebrity brand ambassadors.
Of course, they also are experts at digital marketing which is the most important thing for a brand in this age of technology to elevate one's brand. They seek to create digital marketing campaigns that are dynamic, creative, and will really set your brand apart from others in the industry.
The digital marketing services they offer include social media management, content marketing, digital media buying, digital campaign development & activation, and many more.
Provides in-depth list of PR services
All campaigns are tailor-made and unique
Offers wide range of digital marketing services
Does not manage brand events
No mention of service rates
Customer Reviews
Check out these reviews left by happy clients of GO Communications:
"So far we have been really satisfied with their services and the outcome of all our major events." -Former CEO of Monkey Theory Sdn Bhd
"Very effective, always responsive, always listening." -Founder of JustDonal
7. TQPR Malaysia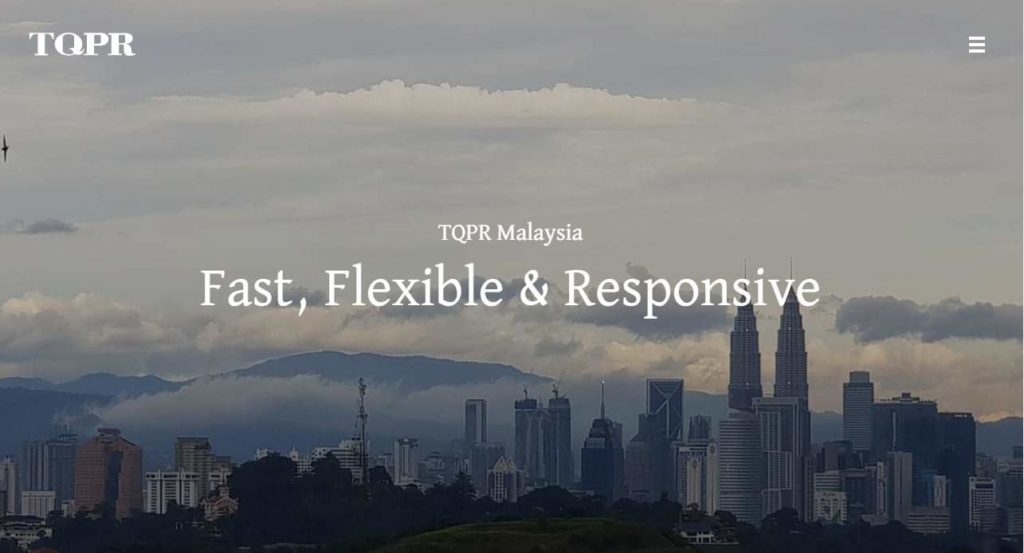 | | |
| --- | --- |
| SERVICES | Public relations, Marketing Strategy, Branding, Market research |
| WEBSITE | https://tqpr.com/ |
| ADDRESS | L-2-9, Plaza Damas, 60, Jalan Sri Hartamas 1, Sri Hartamas, Kuala Lumpur, 50480 Kuala Lumpur, Wilayah Persekutuan Kuala Lumpur, Malaysia |
| CONTACT DETAILS | +60 3-6203 4300 |
| OPERATING HOURS | Mon to Fri, 9:00 am – 7:00 pm |
Total Quality PR lives true to its name as it rose to the top to become Southeast Asia's leading communications agency.
TQPR focuses on creating campaigns and other forms of content that are set to capture the attention, interest, and hearts of your target audience easily. They do this by first fully understanding your market so they know exactly how to captivate them as well as how to tackle any issues they may face.
They have a dedicated and experienced team that prioritizes building long-lasting and quality relationships with brands and companies. Some of these companies are even Fortune 500 firms that speak a lot about both their service and the services they offer.
Since they're fully independent and management-owned, there won't be the issue of having to consult higher-ups regarding how to tackle your wants and needs. All the conversations will just be between you and the team assigned to you to make sure they're able to integrate all your needs into the campaigns.
Some of the industries they've worked with include aviation, automotive, healthcare, travel & tourism, education, and financial services.
Works with Fortune 500 firms
Works with a wide range of industries
Fully independent and management-owned
No mention of service rates
Does not manage brand events
Does not mention use of social media influencers
FAQs about PR Agencies in Malaysia
---
The need for a great PR agency is something brands will always need to be able to build a stronger and more loyal client base. We hope you went through this list of the best PR agencies in Malaysia and found the perfect one to represent you.
If you did, please let us know all about your experience. We'd love to hear all about it and maybe even add your reviews to this article!
Now, you may also be interested in checking out our list of the best email marketing software in Malaysia to help out with your business needs. Feel free to do so!