Photo credit: Shutterstock
By Amber Yeoh
Are you hoping to give your career or company an edge by learning digital marketing? Luckily for you, there are several organisations you can go to for the best digital marketing courses in Malaysia.
We went looking for these to help you out. We talked to local marketers and took a look at different courses' curricula. At the end of it, we ended up with the ones in the list.
So now, check out our list of organisations for the best digital marketing courses in Malaysia below. You just might find the perfect one for you.
1.  Next Academy

Established in 2014, Next Academy is a hub for professionals who work in coding, marketing, design, data science, and more.
Their goal is to guide students in achieving these skills that they can use in the real world, in order to make a change in their communities and workplaces.
As one of the organisations for the best digital marketing courses in Malaysia, Next Academy has supported a lot of entrepreneurs in achieving their dreams. Some of their graduates now work for top companies like GrabTaxi, Manulife, MindValley, RevAsia, and more.
Highlights
Curriculum built by experts & hands-on learning
Personalised mentorship
Job & career support
Customer Reviews
Next Academy is recommended by their students for providing fantastic courses that allow you to meet like-minded people.
Some students shared their reviews and wrote:
"Every entrepreneur should learn digital marketing because they can reach a wider audience out there, like people who they would not expect would actually buy their products"
"Digital marketing is an essential skill in a job market because it's so close to our daily lives. It's accessible everywhere. I enjoyed learning together with the mentors at NEXT Academy"
2.  Excel Academy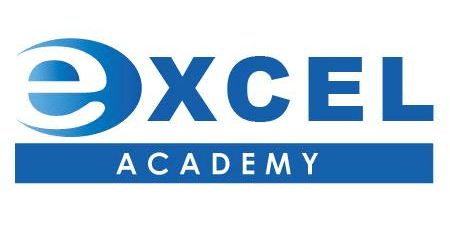 Excel Academy was first founded in 2014. They're known for offering solutions for human capital development. They offer a wide array of training programmes for different industries, putting a strong focus on real estate.
As one of the organisations for the best digital marketing courses in Malaysia, the goal of Excel Academy is to hone the skills of professionals under its wing. If your interest in digital marketing is due to a desire to market real estate online, this is the place to go.
Highlights
Real estate
Digital skills
HRDF courses
3.  The Knowledge Academy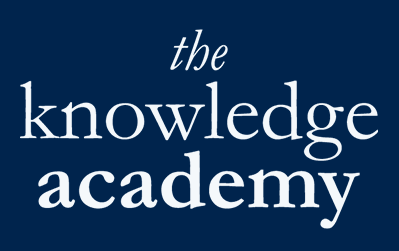 The Knowledge Academy first opened its doors in 2009, with a mission to inspire others through the development of knowledge.
They provide internationally-acclaimed training in courses like project management, IT, business improvement, and more. Their courses are offered to individuals and organisations globally.
And as one of the organisations for the best digital marketing courses in Malaysia, The Knowledge Academy maximises their ability to provide a learning experience with optimum benefits through their professional trainers and modern facilities.
Highlights
Digital marketing masterclass
Social media masterclass
SEO masterclass
4.  iTrain
Founded in 2005, iTrain provides quality digital technology certifications, training, and skill-building workshops to working professionals, businesspeople, and academic institutions in Asia.
With a goal to change the training industry across the Asia Pacific region, they strive to provide real-world training solutions to their students.
That focus on practical knowledge is the reason they're one of the organisations for the best digital marketing courses in Malaysia. In fact, iTrain is the sole IT training centre in Malaysia built and handled by recognised industry trainers.
Highlights
Search Engine Optimization (SEO)
Search Engine Marketing (SEM) and Pay Per Click Advertising (PPC)
Display advertising
Customer Reviews
iTrain is recommended by their students for the courses they offer and the professional trainers that handle them.
A student shared his review and wrote:
"One place to learn all of your IT professional skills development needs! it's a very convenient location from any where of Kuala Lumpur!"
5.  360DigiTMG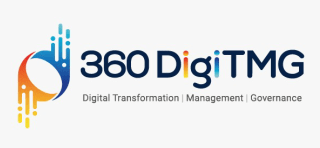 BEST FOR 
Artificial intelligence, machine learning, big data, project management, quality management
PRODUCTS
https://360digitmg.com/course/certification-program-on-digital-marketing
WEBSITE
https://360digitmg.com
ADDRESS
Level 16, 1 Sentral, Jalan Stesen Sentral 5, Kuala Lumpur Sentral, 50470 Kuala Lumpur, Wilayah Persekutuan Kuala Lumpur, Malaysia
CONTACT DETAILS
Email:

[email protected]

Tel: + 601 9383 1378 / + 603 2092 9488

OPERATING HOURS
Mon to Sun: 9:00am-7:00pm
360DigiTMG is one of the organisations for the best digital marketing courses in Malaysia if you want an academy offering training in data mining, machine learning, artificial intelligence, and data visualization.
They are considered a one-stop solution to all kinds of training relating to modern technologies. This is why they made our list of the best digital marketing courses in Malaysia.
360DigiTMG is also known for being a training and consulting organisation that continues to become the leading company in the field of management and other programs.
Highlights
Social media marketing
Optimisation of advertisements
Google Adwords
Customer Reviews
Amazing teachers, perfect classes, and brilliant co-learners — it's no wonder 360DigiTMG is recommended by their students.
Some even shared their reviews and wrote:
"Tutor teaches in a very clear and easy to understand manner. Staffs are friendly. Had a great experience here."
"It's really very good platform to learn latest technology in very efficient way…"
6. Double Effect Training House
Photo credit: Double Effect Training House
| | |
| --- | --- |
| BEST FOR  | Training Courses |
| PRODUCTS | https://dehtraining.com/ |
| WEBSITE | https://dehtraining.com/ |
| ADDRESS | N-10-03, Northern Tower, First Subang Mall, Jalan SS15/4G, 47500 Subang Jaya |
| CONTACT DETAILS | Tel: (010) 220-6800 |
| OPERATING HOURS | Monday-Friday: 10AM-5PM |
With the increasing demand to be digitally tech savvy, Double Effect Training House offers the perfect solution for the knowledge hunger market. Providing captivating and informative workshops, they're a dependable platform for eager learners of all ages and backgrounds.
The teachers at Double Effect Training House are professionals in their field, giving their clients useful tips and tricks.
Their students can pursue graphic design, social media marketing, digital marketing, SEO, Adobe softwares, and much more!
Highlights
Graphic Design
Social Media Marketing
Digital Marketing
Search Engine Optimization (SEO)
Adobe Photoshop, Illustrator, After Effects, Premiere Pro
Customer Reviews
Their mission to guide their customers on how to navigate a program with ease has been met time and time again. Here are some positive feedback from their students:
"I find that the workshop that they have facilitated was very engaging, clear and straightforward. The only downside was just the time constraints since only 2 days were allocated for the social media marketing workshop. Despite that, they did an excellent job providing us with much of the useful information possible within the time limit."
Here's another one:
"Mr Nang is not only a very professional trainer in digital marketing, but also excels in other fields. That's what a training class should be, learn & share at the same time. I've gained so much details in digital marketing + the futuristic A.I. as well. Highly recommend!"
7. Digital Marketing Course
Photo credit: Digital Marketing Course
Digital Marketing Course covers many types of courses allowing the users to pick. They offer affordable prices to their customers to make it easier for them to buy it.
Their number one priority is to satisfy their customers. They give their best services and needs of the customer to make them come back and book more of their courses.
Highlights
Affordable price
Accessible
Simply thought and easily understood
Customer Reviews
Here's a review from one of Digital Marketing Courses's clients:
"The course is easily understood!"
Here's another one:
"No regrets in buying some of the courses! "
8. Evo Marketing Sdn Bhd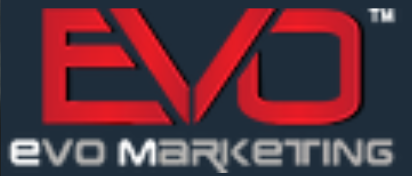 Photo credit: Evo Marketing Sdn Bhd
BEST FOR 

Social Media Marketing Course

PRODUCTS

Free digital marketing courses, Facebook marketing courses, Campaign Writeup, Youtube courses, Wechat marketing

WEBSITE
https://www.sifumarketing.com/
ADDRESS

Penang, Malaysia, Golden Triangle

CONTACT DETAILS
+60 11-1223 3990 |

[email protected]

OPERATING HOURS
Contact  for more details
Evo Marketing Sdn Bhd was founded by Alen Yeoh in 2009 and specializes in providing courses for Strategic Digital Marketing and Social Media Marketing. Their expertise focuses on the growing trend of marketing found on the internet, as traditional marketing has become less cost efficient.
With over 10 years of experience in the industry, Evo provides courses on Facebook ads and premiums, Google services marketing, SMS Marketing, and more.
Highlights
Social media and digital marketing expertise

Wide range of courses on social media platforms

Normal and premium course options

3780 Students
Customer Reviews
Evo Marketing has helped various students to attain success in the online marketing industry. One of their course participants was able to blossom his career by doing online marketing, with total sales reaching up to 2 million per month. This multiplied his sales income by 11 times. 
You can read more of their success stories at https://www.sifumarketing.com/success-stories-malaysia.
With the way the world is developing now, learning digital marketing is a good strategy for the future of you and your business.
Were you able to find the organisation that suits you the most on our list, then? Leave a comment below and let us know how it went. We'd love to hear from you!
On another note, if you'd prefer to just hire an agency to help promote your business, check out our list of the best digital marketing agencies in Malaysia to do the job for you.