8 Clinics for the Best Dermatologist in Malaysia
Featured Image Source: Freepik
If you have skin problems that need treatment, a dermatologist should be your first solution. You'll find lots of clinics in Malaysia that offer quality treatment for skin, hair, and nail problems.
But if you want the best result, you need to go to the best dermatologist in Malaysia available. To do this, you'll have to go through dozens of online listings and review each clinic you'll find.
Luckily, we've done all the hard work for you and we've compiled everything you need to know in this article. After all, we want you to find the perfect clinic and get the right treatment as soon as possible.
How Much Do Dermatology Treatments Cost in Malaysia?
Check out the table below to find out how the average prices of common dermatology treatment in Malaysia. Clinics will have varying prices so you should only use this price list as a guide.
| | |
| --- | --- |
| Chemical peel | RM500 and above |
| Filler injection | RM1,900 – RM2,500 |
| Laser treatments | RM400 – RM2,000 |
| Tattoo removal | RM500 and above |
| Thread lift | RM400 and above |
| Skin cancer (screening, biopsy, or surgery) | RM180 and above |
| Skin disease treatment | RM180 and above |
How to Choose the Clinic for the Best Dermatologist in Malaysia
When it comes to your health, you need to pick a clinic that provides safe and effective treatments. For this reason, we've prepared a few guidelines that can help you choose the leading dermatologist in Malaysia.
Check your location
First of all, you need to find dermatology clinics that are nearest to you. Malaysia is a huge place and you wouldn't want to hop from one city to another for your treatment.
You can start by checking clinics within your city, and then choosing the ones that are easily accessible. The clinics on our list have complete addresses so it should be easier for you to find.
Know their services
Having a rough idea about the types of services that dermatology clinics offer can help you later on. For example, researching ahead of time allows you to ask in-depth questions and gather valuable information from your doctor.
Some clinics also specialize in treating certain conditions and that's something that you should also look out for. After all, if you want the best results, you need a clinic that's well-equipped for the job.
Review the doctor's credentials
If you find yourself second-guessing your choices, we highly suggest that you check the doctor's credentials. By doing so, you can easily gauge their services according to their experience and medical background.
Most of the time, a doctor's credentials are readily available on their website for anyone to view. You can even check for customer reviews and find out how well these doctors treat their patients.
The Best Dermatologist in Malaysia
Now that you know how to choose a clinic, it's time for you to review your options. Our list of the best dermatologists in Malaysia has all the information that you need.
1. Cleo Clinic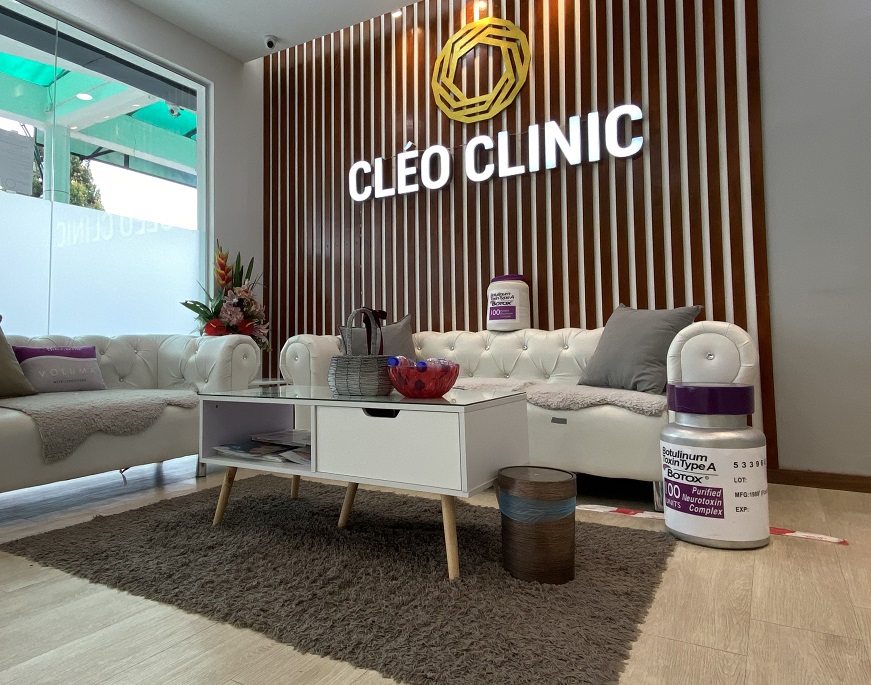 CLÉO clinic is one of KL's top premium Aesthetic Clinic which provides an extensive range of cosmetic treatments. Their philosophy is to boost patient's confidence and subtly enhance natural beauty with medically proven procedures and treatment regimes.
Founded by three passionate doctors, they approach their clients holistically and make sure that every procedure is customized and tailored to their customers' needs. The clinic is located right in the heart of Kuala Lumpur city at Sri Hartamas with ample parking spaces for your convenience.
They specialize in V-shape face treatments, acne treatments, skin rejuvenation, and dark circles treatments among others.
They have lounge and cafeteria areas that are fully equipped with Wi-Fi for your convenience. Payment is also convenient because they accept various payment methods like credit cards, debit cards, online banking, and more.
If you're looking for affordable and effective dermatology services, Cleo Clinic is where to go. They also offer freebies if you book an appointment through their Facebook page.
Free facial assessment and consultation
High customer satisfaction with 4.9 stars on Google reviews
No-frills , premium treatments and services at affordable prices
Does not include pricing details on their website
Customer Review
Their customer, Georgia, left this review:
"Hi.I always look for Dr. Tan. She doesn't force and she is the best. Among all the cosmetic clinics I went to and wasted my money on, this is the best clinic I went to for treating my facial asymmetry, Juvederm for my under eye line and my acne pores through subcision and rejuran S. After 3session of subcision. The last one I did with only RejuranS. They have the latest injection for pores and scars. Next, I get a rejuran healer for my acne scars. As for the pores have almost closed and scars are almost gone. And I feel the price is affordable as well. After clearing the marks on my face, currently I am doing Hifu for my slightly uneven facial structure while at the same time producing collagen to look younger."
2. NextMed Aesthetic Clinic
WEBSITES
https://nextmedasia.com/
SERVICES
Filler, hifu/thread, coolsculpting, pigmentation correction, acn/scar treatments, and more
OFFICE HOURS
Monday – Friday: 10:00AM – 7:00PM
Saturday: 9:00 AM – 6:00 AM
ADDRESS
38, Jalan Gasing, Bukit Gasing, 46000 Petaling Jaya, Selangor, Malaysia
CONTACT INFORMATION
Email:

[email protected]


Contact Numbers: 603 7773 0688, +6011 3342 0688
Are you looking for a reputable aesthetic service within the Petaling District? NextMed Aesthetic Clinic is one of our top-recommended services out there!
NextMed Aesthetic Clinic is an innovative skincare clinic that utilizes revolutionary rejuvenating techniques developed in partnership with leading clinics in South Korea and China to provide the best services to their clients.
Whether you need body sculpting, skin rejuvenation, facelifts, or botox, you can rest assured that they'll provide you with services done with the highest standards using the most innovative technology to ensure exceptional results.
Their team of highly-skilled Kementerian Kesihatan Malaysia-certified dermatologists is devoted to providing you with such services as aesthetic procedures with a focus on anti-aging treatments and even general health maintenance. What further sets them apart is that their services are guaranteed to deliver expert treatments that integrate aesthetic services and other treatments with a holistic approach to your wellbeing.
Unable to travel freely because of COVID-19 restrictions? Worry not because they even offer online consultations done by their in-house doctors.
To ensure that their out-of-town clients have an easy time, they even offer international travelers assistance in transportation, pickup service to the airport, and accommodation reservation based on your budget!
Quite simply, NextMed Aesthetic Clinic is an absolute must-try for those looking for their first aesthetic treatments or veterans who want nothing less than perfection!
Ministry of Health and KKM certified
Caters to international clients
Innovative research-based treatments
No prices are listed on their website
Limited promotional offers
Customer Review
First-timer friendly services
"As a first-timer, I do want to look good but am confused about which aesthetic clinic to go to. Just flooded with too many prices, choices, promotions, and advertisements nowadays. I picked NextMed after reading their reviews plus some personal surveys, Dr.'s background & experiences.. as well as their reputation and operation period in the market. NextMed made me feel secure and comfortable before even signing up for anything. So, I discussed with Dr. Alicia and started with a double eyelid suture, dermal filler, and botox. Dr. Alicia is very friendly and professional and I'm so impressed with the result. Thus, I continued to sign up for Pico laser and love it too. Location & easy parking is a plus point here. Highly recommended for those who would like to try but not sure where!" – Agnes Chan
Good services guaranteed
"Came here for my double eyelid suture, skin rejuvenation and pigmentation treatment, and pico laser. The results are good. I like it very much. Dr. Alicia is professional and the staffs are caring and friendly. Highly recommend this clinic." – Estee Tan
3. Peter Ch'ng Skin & Laser Specialist Clinic
WEBSITES
peterchngskinspecialist.com, Facebook
SERVICES
Filler injections, acne treatment, vein removal, cyst removal, laser treatments, and more
OFFICE HOURS
Monday – Saturday: 10:00AM – 6:00PM
Sunday: Closed
ADDRESS
SUITE 619 MEDICAL Office Bldg, Gleneagles Kuala Lumpur, 282 Jalan Ampang, 50450 Kuala Lumpur, Malaysia
CONTACT INFORMATION
Email:

[email protected]


Contact Numbers: Tel: +6011-2288 2266, +603-4253 5555, +6011-2288 2299
If safety and effectiveness are at the top of your priorities, you should visit Peter Ch'ng Skin & Laser Specialist Clinic. They provide extensive aesthetic and medical skin treatments delivered to you by their certified skin specialists.
Their clinic has some of the latest equipment available such as lasers and skin medications. They have various treatment options for conditions like wrinkles, saggy skin, moles, tattoos, and acne scars to name a few.
Whether you need phototherapy, skin peels, or laser treatment, their facility is fully equipped for any skin issue. From medical treatment or cosmetic enhancements, their friendly staff is ready to make your skin healthy and beautiful.
Transparent price list
Offers various treatments for different conditions
Utilizes advanced dermatology equipment
Customer Review
One of their clients, Mahdi Moudini, left this comment:
"I loved it. Very effective treatment. No downtime, immediate result. Thanks to Peter Ch'ng Skin & Laser specialist team and Dr Loo for your effective treatment. It's like magic"
4. Dr. Chong Clinic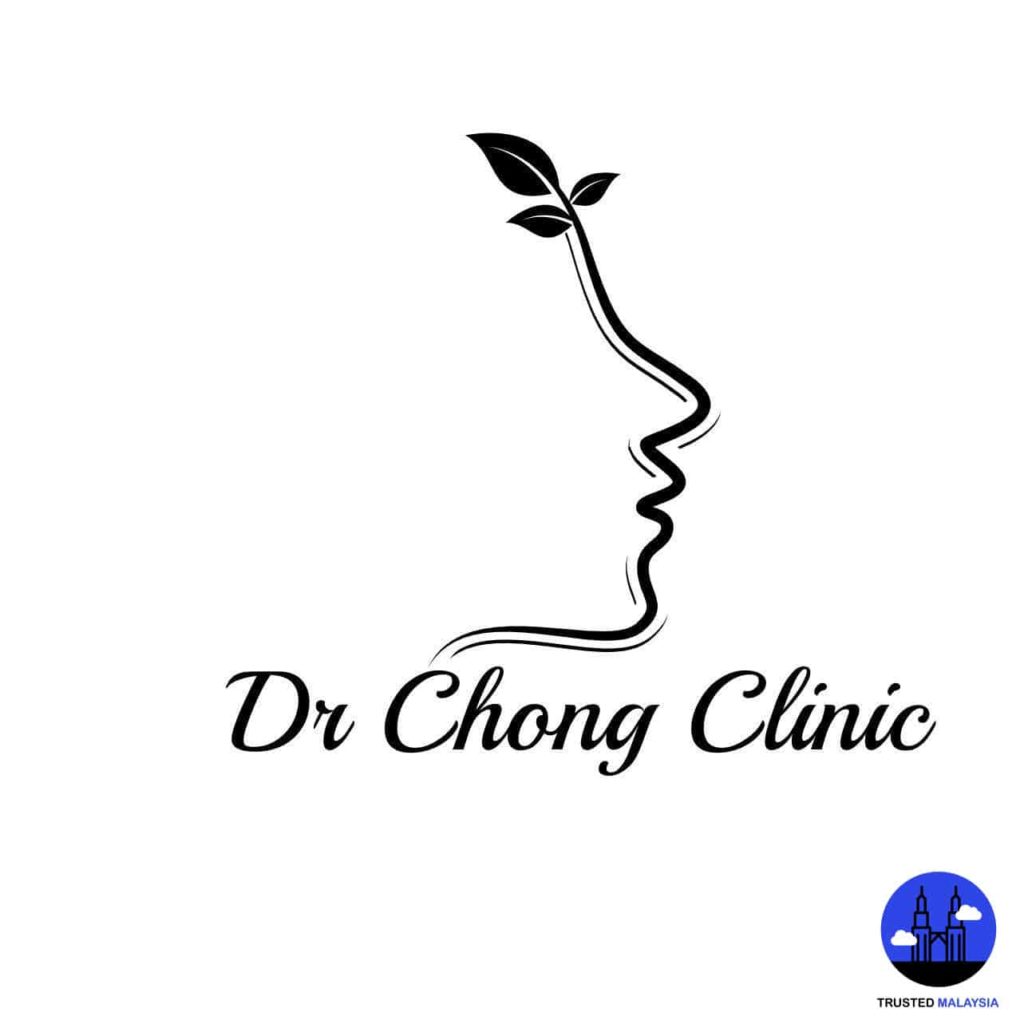 WEBSITES
drchongclinic.com, Facebook
SERVICES
Skin disease treatment, skin whitening, facial sculpting, acne treatments, and more
OFFICE HOURS
Monday – Friday: 10:00AM – 7:00PM
Saturday – Sunday: 10:00AM – 6:00PM
ADDRESS
14 & 16, Jalan Wan Kadir, Taman Tun Dr Ismail, 60000 Kuala Lumpur, Malaysia
CONTACT INFORMATION
Email:

[email protected]


Contact Number: +6018-252 8088
If you want your skin to shine like never before, you need to book an appointment with Dr Chong Clinic. This is a clinic that's passionate about providing the best skin health and aesthetic care in Malaysia.
They offer treatments for skin aging, acne problems, and other types of skin issues. Through their personalized approach, they guarantee you clear and healthy skin after your treatment.
If you want to regain a young and radiant glow to your skin, this clinic is an easy pick. From beauty to health, Dr Chong Clinic has the services to solve your skin problems.
Offers first-trial discounts
Has multiple branches throughout Malaysia
Open on weekends
5. Millennium Clinic KL
SERVICES
Acne treatment
Pigmentation treatment
Hair regrowth treatment
Weight loss program
Scar treatment
Laser treatment
Wellness program
General practice for cough and cold
WEBSITE
http://millenniumclinickl.com/
ADDRESS
Lot L3-22A, KL Eco City Mall 59200 Bangsar Kuala Lumpur
CONTACT DETAILS
+603 2202 3011
0192033010
+6019 868 3100 (WhatsApp )
OPERATING HOURS
Monday – Saturday, 9:00 AM – 7 PM
If you're looking for a place that covers all your health and beauty related needs, then look no further way from Millennium Clinic KL. They offer a wide selection of healthcare and beauty treatment services.
They are committed to integrative patient healthcare and beauty care by making sure that they provide holistic treatment as well as ensuring that their clinic is well-equipped with the latest state-of-the-art medical and beauty-related equipment.
Among the variety of services they offer in both healthcare and beauty care, we especially liked the stretch mark treatment. Having stretch marks can be unavoidable at times, especially during childbearing as well as in fast weight loss treatments. 
Patients are also entitled to a complementary voucher for some of the skin program and travel kit skincare the clinic offers. Their doctor is a general practitioner, who is also LCP certified with the interest of Dermatology.
We also loved how much they value patient experience, serving them with organic tea and while waiting. Guests can also watch unlimited Netflix as they wait for their companions to finish with their appointment.
We highly recommend Millennium Clinic KL, they offer high-quality services that suit your personal needs. They have made into account both women's and men's healthcare needs as well as beauty and wellness treatment services. However, they don't open in Sundays so it might be best to free up your schedule during the weekdays or on Saturdays.
Great Rates 
State-of-the-art equipment in beauty treatment technology
Friendly and approachable personnel
Customer Reviews
Nice and Conducive
" Nice and conducive clinic. Did my facial mask here before raya and I get to rock my raya make up look. Friendly Doc and staff that give useful advice to take care of my skin condition. Definitely recommended! "- Ain Zaabar
Friendly and Highly Professional
" The staff is friendly and highly professional. Great consultation service by Dr. Diana for a reasonable price. I feel in good hands " – Selen Caca
6. Dr Wee Clinic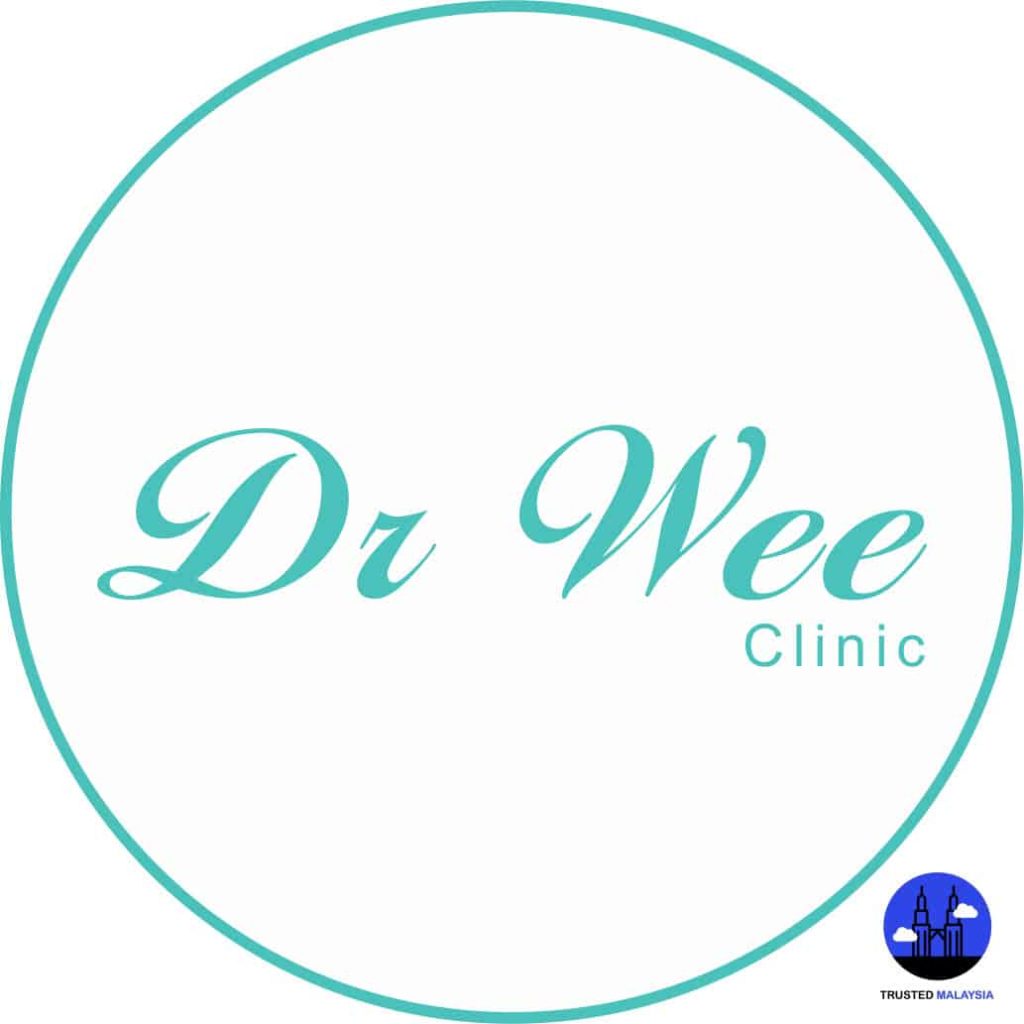 WEBSITES
drweeclinic.com, Facebook
SERVICES
Fillers, laser skin treatments, IPL, chemical peel, anti-aging service, and more
OFFICE HOURS
Monday – Sunday: 10:00AM – 7:00PM
ADDRESS
87 Jalan Harimau Tarum, Taman Century, 80250 Johor Bahru, Johor, Malaysia
CONTACT INFORMATION
Email:

[email protected]


Contact Number: +6017-554 7977
If you're situated in Johor Bahru, Dr Wee Clinic is one of the best dermatologist options for you. This clinic specializes in providing medical aesthetics and anti-aging skin treatments for its patients.
They offer extensive dermatology services such as fillers, botox, laser treatments, microdermabrasion, and treatments for general skin problems. They have a well-built facility that accommodates the needs of disabled individuals as well as a comfortable waiting area.
They accept different payment methods such as credit card, debit card, and Touch N' Go payments. If you want convenience and quality, Dr Wee Clinic should be on your go-to list.
Open daily
Offers a wide selection of services
Does not offer free or discounted trials
Customer Review
One customer left this review:
"The service is excellent, the nurses and doctors are also very careful to explain the explanation process without pain"
7. Dr Ariel Chang Clinic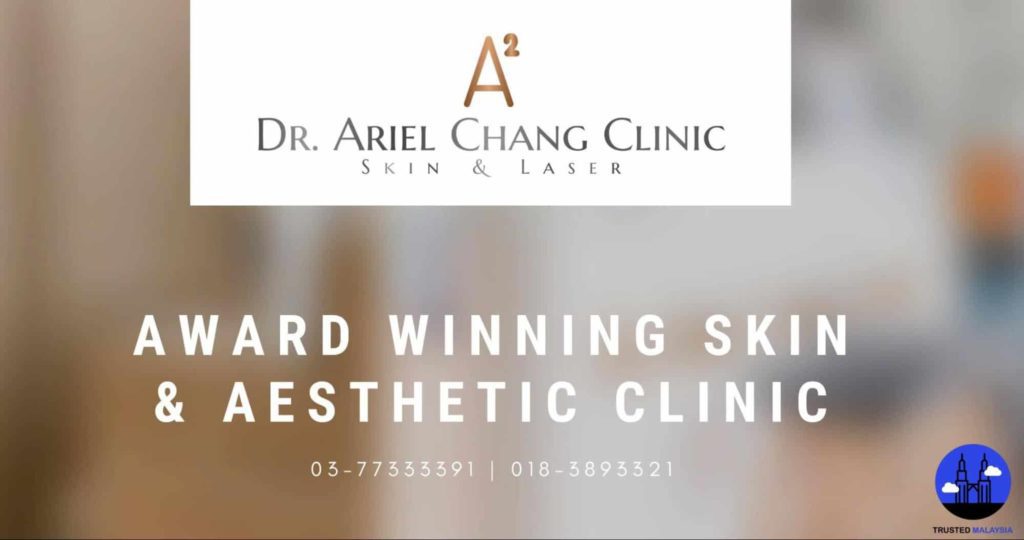 WEBSITES
drarielchangclinic.com, Facebook
SERVICES
Filler injection, facelift, micro-needling, whitening laser, scar treatment, and more
OFFICE HOURS
Monday Friday: 10:00AM – 7:00PM
Saturday: 10:00AM – 6:00PM
Sunday: 9:00AM – 5:00PM
ADDRESS
A-G-9 Glomac Damansara, Jln Damansara, 60000 Kuala Lumpur, Malaysia
CONTACT INFORMATION
Email:

[email protected]


Contact Number: +603-7733 3391, +6018-389 3321 (WhatsApp)
If you need a one-stop medical clinic, Dr Ariel Chang Clinic may be the facility you've been looking for. As a certified dermatology clinic, it specializes in treating problematic skin diseases that plague its patients.
Their services include facelifts, filler injections, skin whitening, laser treatments, and facials for you to experience. They have FDA-approved treatments, advanced medical equipment, wellness programs, and more.
They also provide top-quality aesthetic services for anti-aging and skin rejuvenation. So if you're looking for skin beautification, this is the right clinic for you.
With all things considered, DR. Ariel Chang Clinic is fully equipped to help you solve your problems and enhance your lifestyle.
Offers premium skin-care products
Provides a wide array of health and cosmetic treatments
Cannot prioritize walk-in appointments
Pricey service packages
Customer Review
One of their patients, Zia Wen, wrote this comment:
"The team at Dr. Ariel Chang Clinic is very pleasant to professional to deal with. I have been going to Dr. Kimberly for a few months, and I've noticed great improvements on my skin. Highly recommend Dr Ariel Chang Clinic"
8. AY Skin Specialist Clinic
WEBSITES
https://www.ayskinspecialist.com/
Facebook
SERVICES
MOHs micrographic and dermatological surgery , skin allergy diagnostics including skin patch test and allergen protein detection, cosmetic dermatology, and more
OFFICE HOURS
Monday – Saturday, 9:30am – 6:30pm
ADDRESS
No 52, Jalan SS 21/1, Damansara Utama, 47400 Petaling Jaya, Selangor, Malaysia.
CONTACT INFORMATION
+60 3-7710 0023
+60 3-7733 0029
[email protected]
AY Skin Specialist Clinic is headed by Dr. Adrian Yong Sze Wai, who is a Malaysian National Specialist Registered Consultant Derrmatologist. He attained his Higher Specialist Training in the UK and returned to Malaysia in 2015 under the Talentcorp program as a Dermatologist and a Dermatological Surgeon.
With these certifications under his belt, Dr. Adrian is one of the best professionals you can turn to for any skin concerns you may have. From acne or skin allergy and skin cancer to achieving that 'Always Young' look, his team will help you achieve your goals in accordance to your budget.
It is important to note though, that the prices of their treatment plans are unavailable online, which makes it hard for first-time patients to see whether or not this particular clinic fits their budget.
Their dermatologist is qualified and certified
Wide range of services
Prices are unavailable online
Customer Review
One of their patients, Lily Tan, wrote this comment:
"Very dedicated Dermatologist who truly wants his patient to get better. Initially had some minor eczema issues which was sorted in one visit, then had boils that was also sorted through a minor procedure with complete recovery within 10 days (after having treated elsewhere for 2 months) with no success. Recently tried their aesthetic treatments and was really amazing to see myself not looking so tired anymore after 2 treatments one month apart ! Really good, honest specialist who places patients first and only recommends what you really need."
9. Nazirin Skin Clinic
WEBSITES
https://nazirinskinclinic.com/
https://www.facebook.com/NSCMalaysia
SERVICES
Dermatology
Glycolic Peel
Microdermabrasion
High-Intensity Focused Ultrasound
Radiofrequency Lifting
Platelet-Rich Plasma Therapy
Radiofrequency Micro-Needling
Oxygen Peel
Hair Removal
OFFICE HOURS
10am – 7pm Mon to Fri
(Raya Ramadan – 9am – 5pm; Normal working hours will be back to normal after 12th May)
ADDRESS
59-1, The Boulevard
Mid Valley City
Lingkaran Syed Putra
59200 Kuala Lumpur
CONTACT INFORMATION
+6019 280 6088
+60 3 2202 2622
Whether you have a simple rash or a chronic skin disease, their consultant dermatologist, Dr. Nazirin Ariffin and the team at Nazirin Skin Clinic offers a comprehensive medical care for all your dermatology concerns. From treating skin cancers to carrying out acne-prevention treatments, you may take comfort by getting an overview of the symptoms you're experiencing and get ahead of it by treating it correctly with their help.
Aside from comprehensive consultations, they also offer precise treatments and effective medical prescriptions. Throughout all of this, they give you the support that you need to ensure that your skin irritations do not persist.
Compared to other clinics though, they only have one Certified Dermatologist and a General Practitioner (GP) at their clinic. it is recommended to book an appointment with them first as they are always fully booked on Saturday.
Provides client with support services after each treatment
Easily accessible location
Prices are unavailable online
Only one dermatologist and one general practitioner
Ultrasonic treatment is currently unavailable and need to be removed as the machine is currently under maintenance
Customer Review
One of their patients, Aisyah Lokman, wrote this comment:
"My third session with NSC, I'm satisfied with the service given by all of them (Dr and staffs). They're also kind and friendly, you can ask anything. My first session with Dr Nazirin and Dr Christine, they explained everything about your condition and recommend what to take. Their medicine and skincare are so amazing worth every penny. I like how the Dr cares about patients, explain what will happen if you take the medicine. Highly recommended and 5 stars for NSC without hesitation doubtful. Looking forward for my next visit✨"
FAQs About the Best Dermatologist in Malaysia
---
All things considered, finding the best dermatologist in Malaysia is easy as long as you have the right information. And with the help of our list, choosing the best clinic should be an easy task for you.
If you found this article helpful, we'd love to hear your thoughts. You can send us a message and we'll get back to you as soon as possible.
Did your facial treatments leave dreadful acne scars on your face? Maybe you can smoothen your skin and boost your confidence with the best acne scar treatment in Malaysia.