The 27 Best Advertising Agencies in Malaysia
ithPhoto credit: Shutterstock
For your business to successfully thrive in the industry, you must first learn how to show off your products and services well. And what better way to do this than with the help of some of the best advertising agencies in Malaysia?
Promoting your business through advertising and branding are surefire methods of expanding your audience and gathering more revenue. From keeping up with digital ads to updating your social media, there are different ways to stay connected with your community.
Without further ado, we've gathered a list of the best advertising agencies in Malaysia. Read on below.
1. Demojo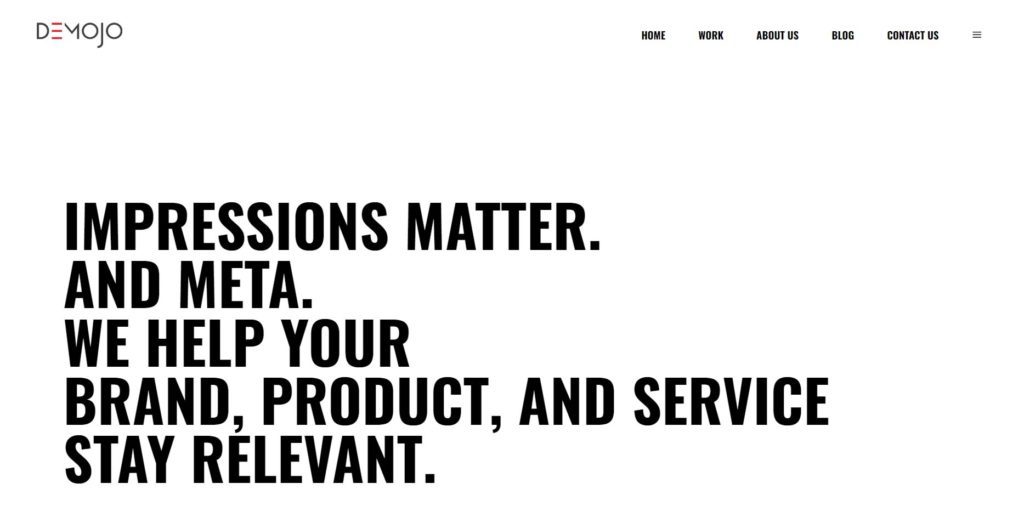 | | |
| --- | --- |
| SERVICES | Event management, advertising agency, and creative agency |
| WEBSITE | https://demojo.co |
| ADDRESS | 16-10 Infinity Tower, Jalan SS6/3, 47301 Petaling Jaya, Selangor Darul Ehsan, Malaysia. |
| CONTACT DETAILS | +60 12-419 6090 |
| OPERATING HOURS | Monday – Friday, 9:30 AM – 6:30 PM |
Do you want your company to stay relevant in this fast-changing world? Then look no further because Demojo got you covered with their fresh and appealing advertising strategies. They are a modern-age agency that specializes in experiential and digital marketing in South East Asia.
Some of their previous clients include top-notch companies in food, beverage, service, art supplies, business, and service companies. A number of them have been continually working with demojo multiple times.
The first thing we noticed is their clever way of tugging our hearts with the advertisements they previously worked on such as Herbalife's heartwarming advertisement about the New Year with the theme of appreciation.
Aside from advertising, they also provide a comprehensive range of services in production management for example event production and website development. They also provide services in design such as graphic and environmental design, as well as creative management such as copywriting and campaign development.
Great customer communication
Fresh and intricate designs
Offers a lot of services
Customer Reviews
Professional Team
"Professional team, definitely will engage them for more projects." – Raymond Wong
Beyond our Expectations
"Demojo's creativity always impressed us. The outstanding result is always beyond our expectations. Demojo is a trustworthy agency that is worth a try." – Doreen Ng
2. CreativeJuice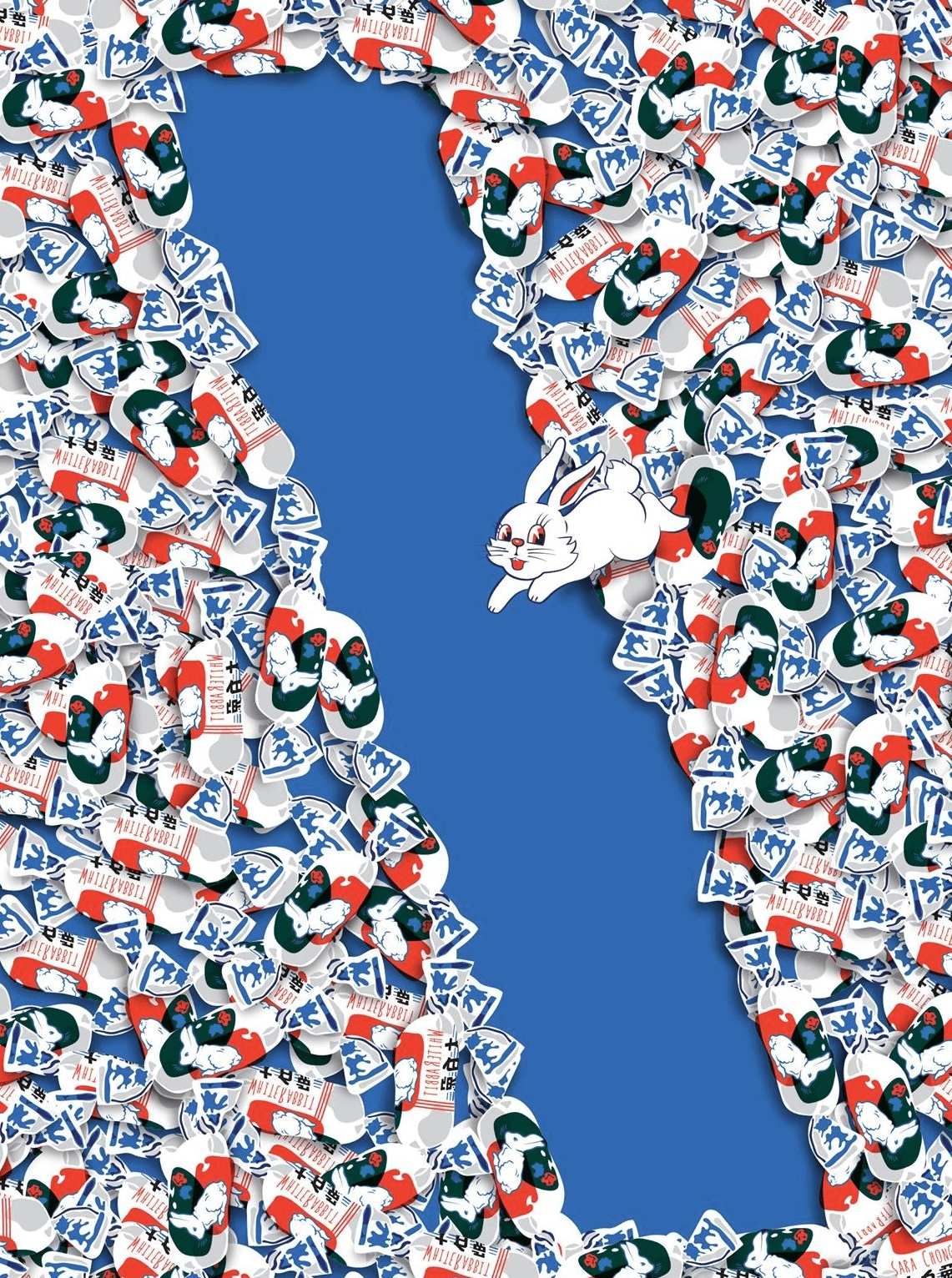 BEST FOR
The bravest advertising agency in Malaysia
PRODUCTS
Advertisements, commercials, and campaigns
WEBSITE
https://www.creativejuicekualalumpur.com/#/be-brave
ADDRESS
15th Floor, Block B, Plaza Zurich, 12 Jalan Gelenggang, Bukit Damansara 50490 Kuala Lumpur, Malaysia
CONTACT DETAILS
Tel: +60 3-2092 5130

Email: [email protected]

OPERATING HOURS
Mon to Fri: 9:30am-5:30pm
Founded in 2007, CreativeJuice is an advertising agency that was created around one belief: to be brave. To fight one's fears and eliminate one's inner chickens.
There's always that inner voice inside of us telling us we can't do it or it's just too hard. Well, CreativeJuice fought their way through just that and came out with great ideas for campaigns.
As one of the best advertising agencies in Malaysia, CreativeJuice's strength lies in bright ideas, to further fuel their advertisement and commercial strategies. Check out their portfolio on their website and you'll see exactly how good they are.
Highlights
Video production
Motion graphics
Commercial projects
3. Fishermen Integrated Malaysia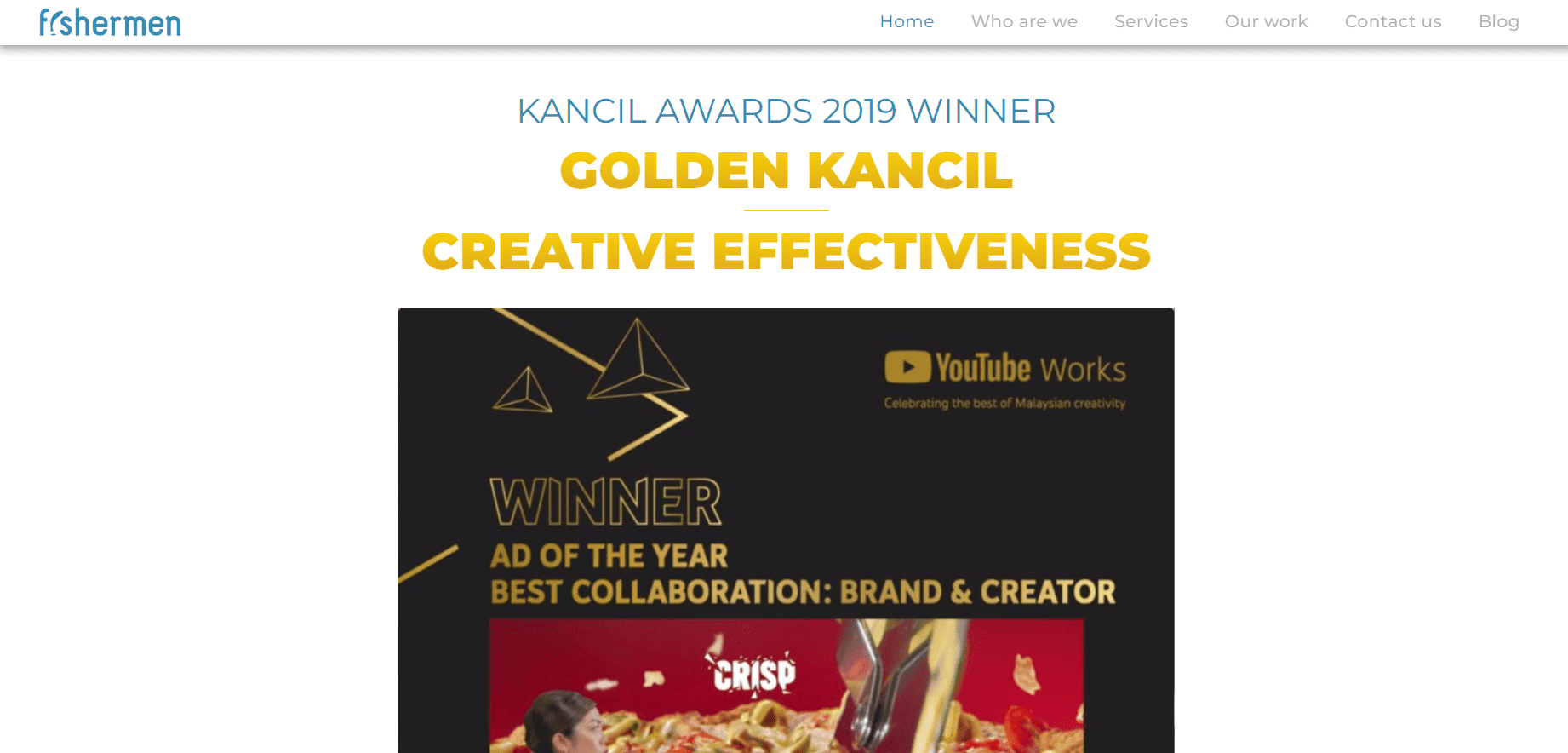 Photo credit: Fishermen Integrated Malaysia
Fishermen is an award-winning advertising agency that believes in order for people to reach others, effective advertising must be done through inspiring action, changing behaviors, and moving hearts. At Fishermen, they work hard for your company to achieve those and become compelling for your business to improve.
They offer brand strategy and campaign services to their clients so that they can stand out from the competition and bring opportunities. They also offer social media marketing where they craft plans and practices to be applied on social media platforms such as Facebook, Instagram, Twitter, and many more.
If you are in need of analyzing your data, Fishermen and their team of professionals offer comprehensive data analytics to check and make sense of the numbers from their campaigns and also offer solutions on how to become more effective in the market.
What sets them apart from others is that as an agency that works with a lot of companies, they offer a more tailored approach to your advertising needs to suit your target audience and amplify your presence in the market.
Overall, as an advertising agency, Fishermen stands out, and they cannot wait for you to stand out too in your own market platform!
Highlights
Offer different advertising options

Offers data analytics and search engine optimization services

Kancil Award 2019 for Golden Kancil Creative Effectiveness
Customer Reviews
A place to start and grow
"This is a good place to grow in the digital marketing space. Employers understand the employees' needs and do their best to accommodate and compromise based on the majority (within reasonable demands). Work-life balance may be a bit of a challenge due to the work nature, but everyone is compensated for their hard work." – Melissa from Google Reviews
The place to look for
"Learned a lot when I was part of the team, and growth is always encouraged. Whether you're looking for an integrated marketing or a new role, this is the place to look for.
P/S: Those who know me would know that I would always recommend Fishermen to anyone looking for a digital agency till now 😃" – Melissa Ho
4. Brand360

BEST FOR
A brand agency that delivers strategy, design, and marketing in Malaysia
PRODUCTS
https://brand360.com.my/brand-consulting-services/
WEBSITE
https://brand360.com.my/
ADDRESS
1st floor, No. 15 Jalan Tembaga SD 5/2 52200 Kuala Lumpur, Malaysia
CONTACT DETAILS
Tel: +60 3-6272 3299

Email: [email protected]

OPERATING HOURS
Mon to Fri: 9:00am-7:00pm
Founded in 2007, Brand360 is a brand and marketing consultancy that offers real, significant, and valuable experiences to their clients.
The company believes that creating a brand is the most influential part of any business. That's why Brand360 remains devoted to proving just that to their clients.
As one of the best advertising agencies in Malaysia, Brand360 continues to help international corporations and companies to create effective brands strategies and pull up their marketing.
Highlights
Brand design
Brand strategy
Marketing
Customer Reviews
Brand360 is highly regarded by their customers for their ability to successfully boost their companies' images. A satisfied client wrote a review:
"Excellent & Professional company to deal with. Very professional in handling your brand strategy"
5. Light Up 7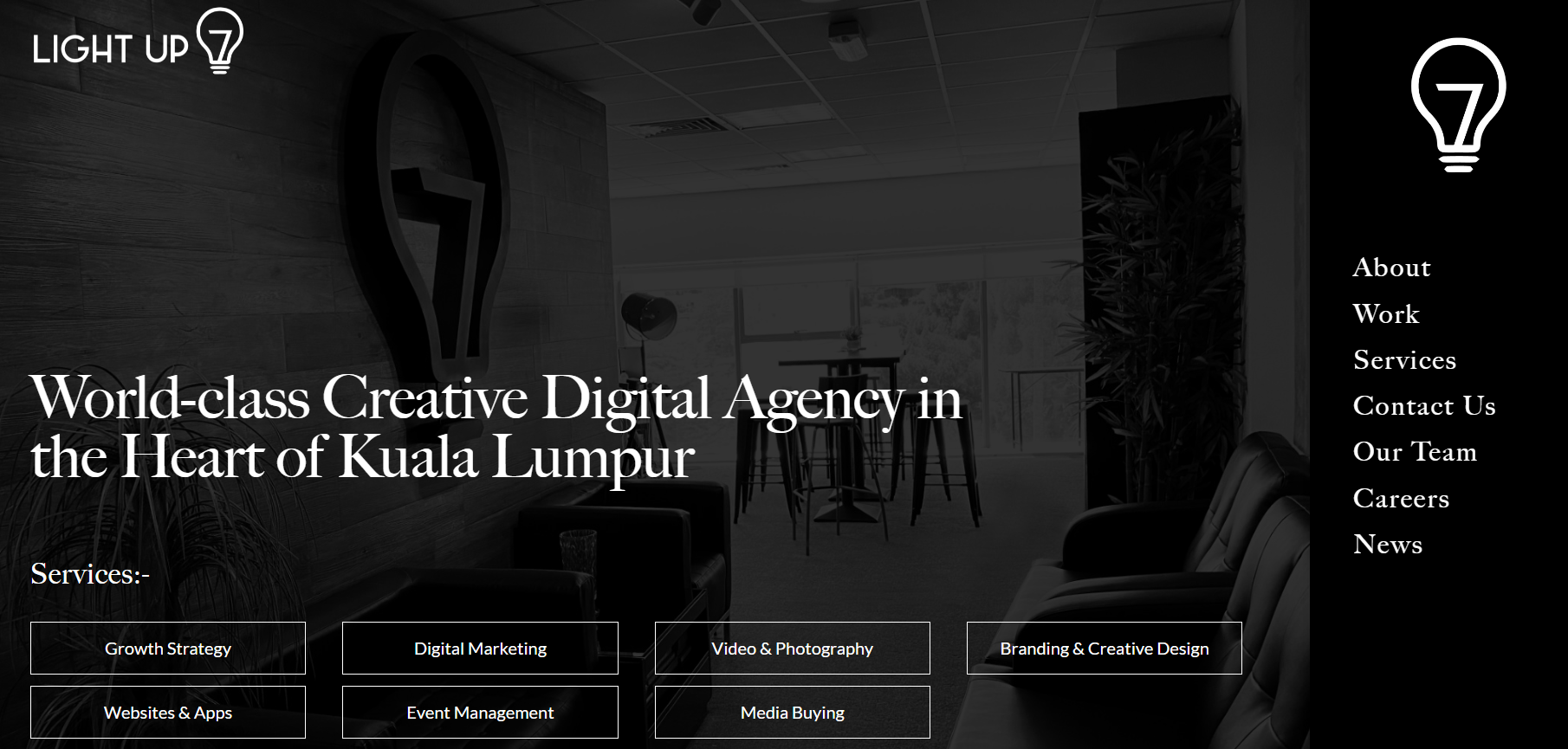 Photo credit: Light Up 7
Light Up 7 is an integrated creative digital agency specialising in brand strategy, digital marketing and multimedia production. They help brands transform and grow their businesses.
In this digital age, they create customer experiences that best meets the needs and preferences of their clients and that of their customers. They do this by combining strong strategic and creative thinking with expert data analysis and a deep understanding of current and emerging technologies.
Highlights
Has a served various distinguished clients over the years
Creates gold-standard digital experiences that drive substantial revenue and growth
Customer Reviews
Here's what people are saying about Light Up 7:
"Light Up 7 is the most professional company I've worked with! From their production, sound crew & even their management. Everything was well organized & their cameras are super HD. Editing is top notch & really value for money. As a business, we compared quotations with other companies & there is no other company which could offer the value like Light Up 7."

"Been working with them for years and never failed to impress me. thank you light up 7 for being the best agency to work with."
6. Involve Media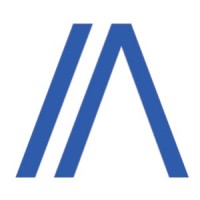 Photo credit: Involve Media
| | |
| --- | --- |
| BEST FOR | Network of digital media properties for advertising |
| PRODUCTS | Editorial Content, Product Placement, Video Content, Events |
| WEBSITE | https://involvemedia.co |
| ADDRESS | 18-01, Level 18 Menara MBMR, No.1, Jln Syed Putra, Mid Valley City, 58000 Kuala Lumpur, Malaysia |
| CONTACT DETAILS | +60 3-2733 3562 |
| OPERATING HOURS | Monday to Friday: 10:00 am – 7:00 pm |
Involve Media, a digital publisher for commerce-based media, was founded in 2017 with the goal of assisting consumers in selecting the best products for their needs.
With 28 properties in their media network, they can reach a 4.7 million audience and have over 1.7 million social media followers. Their initiatives, on the other hand, reach 3.5 million individuals through social media, with over 1.6 million followers and 150,000 monthly delivered clicks.
Their services include editorial contents, product placements, video contents, and hosting events for advertising. We like that they offer different campaign solutions depending on their client's needs.
As a part of their services, they provide transparent proposals with information on the search traffic as well as the potential reach and results of their campaigns when dealing with their clients. Their solutions are based on trends and research, so they don't rely on intuition.
Throughout their career, they've collaborated with Dyson Malaysia, Samsung, Huawei, and other well-known brands. It's good to know that they can meet their clients' needs, no matter how massive the campaigns may be.
Highlights
Best in advertising
Has a good number of digital media properties in their network
Offers various services related to advertising
Provides transparent proposals to their clients
Research-backed solutions
Customer Reviews
Here are their clients' feedback on their services:
"It has been a pleasure working with Involve Media, as the team has a solid dedication to delivering results. Aside from being adept in product research, they always take the extra initiative to give suggestions, communicate well and deliver on time." – Bryan, Dyson Malaysia
"We have done a few campaigns with Involve Media. The team has provided excellent results with clear communication of our product's unique selling point to the readers and potential customers. They've consistently provided engaging content and showcased our products' proper usage as well as benefits, which created strong interest from the consumers." – Eu Jin Toh, Product Marketing Manager Consumer Business Group, HUAWEI Malaysia
7. IH Digital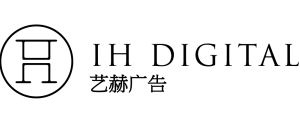 | | |
| --- | --- |
| BEST FOR | Simplifying marketing in Asia |
| PRODUCTS | https://www.ihdigital.com.my/services/ |
| WEBSITE | https://www.ihdigital.com.my/ |
| ADDRESS | 29-13, Q-Sentral, 2A, Jalan Stesen Sentral 2, Kuala Lumpur Sentral, Kuala Lumpur, 50470, Malaysia |
| OPERATING HOURS | Mon to Fri: 9:00am-6:00pm |
Established in 2006, IH Digital is your one-stop digital marketing agency with a strong reach across the different parts of Southeast Asia and Greater China.
The goal of the company is to offer their clients the easiest and most efficient social media marketing solutions to further boost their businesses.
With over a decade's worth of experience in the industry, IH Digital is considered to be one of the best advertising agencies in Malaysia. See their portfolio and you'll understand why.
Highlights
Consultancy and Research
Social Media Marketing
Digital Media Planning and Buying
Digital Creatives and Video Marketing
Customer Reviews
IH Digital is praised by their customers for providing the best and unthinkable solutions to every crisis they've encountered.
A satisfied client wrote a review:
"Absolutely great service rendered by the team from IH Digital Malaysia for the dedication contributes to success of the projects. Not to mention the ability to accommodate, even when it wasn't easy or convenient, assures others of a continuing, enjoyable, successful relationship with."
8. Kingdom Digital Solutions Sdn. Bhd.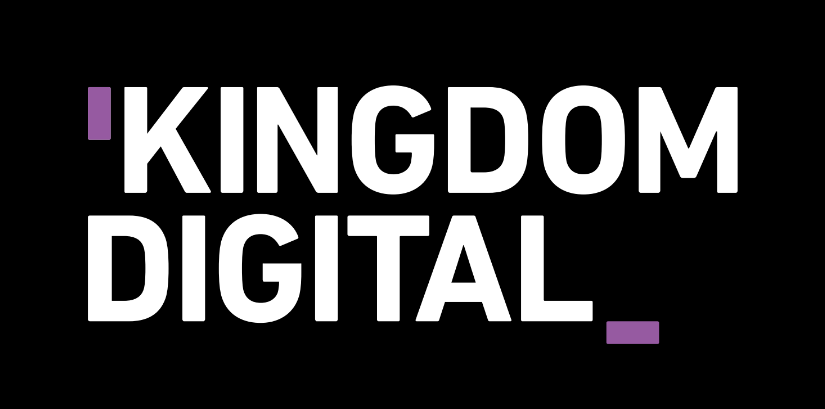 Photo credit: Kingdom Digital Solutions Sdn. Bhd.
BEST FOR
Building relationships by humanising brands
PRODUCTS
Strategy planning and ideation, social & content marketing, digital360 campaign, web experiences, video stories, digital creative automation (DCA), digital creative production
WEBSITE
https://www.kingdomdigital.com.my/
ADDRESS
Unit A-3-1 & A-3-2, Menara Mustapha Kamal, PJ Trade Centre, Jalan PJU 8/8A, Bandar Damansara Perdana, 47820 Petaling Jaya, Selangor
CONTACT DETAILS
Tel: +60 3-77100211
Email:

[email protected]

OPERATING HOURS
Mon to Fri: 9:00am-6:00pm
Established in 2007, Kingdom Digital is a multi-award-winning social and content marketing agency headquartered in Malaysia, with a growing presence in Singapore. The agency specialises in helping brands build lasting relationships with their consumers through innovative strategic planning and effective creative ideation.
Equipped with a talented team of digital strategists, creative thinkers and doers, Kingdom Digital continuously discover opportunities for brands to drive business growth and brand influence across the digital sphere. Their clientele includes Sime Darby Property, Grab, Moet Hennesy Diageo Malaysia, Kose, Mead Johnson, and many other brands.
Highlights
Experienced in conceptualising and executing creative campaign and content driven by insight
Established strong relationships with a wide variety of brands from different industries
Their proprietary creative automation platform, Digital Creative Automation (DCA), helped brands to achieve personalisation at scale
Named top 3 digital & independent agency in Malaysia
9. INBOSZ Technologies

BEST FOR
Making online content viral
PRODUCTS
Viral catalyst, videography, inbound marketing, branding, web development, market research
WEBSITE
http://inbosz.com/
ADDRESS
Suite 25, Level 1, Resource Centre Technology Park Malaysia, 57000 Bukit Jalil, KL
CONTACT DETAILS
Tel:+603 8992 3118

Emai: [email protected]

OPERATING HOURS
Mon to Fri: 10:00am-7:00pm
One of the best advertising agencies in Malaysia, INBOSZ Technologies integrates pay-per-share methods by creating a community-based value ecosystem for their clients.
This includes creating a combined cost-efficient marketing platform that will be able to reach out to an online community and gather information via social media, specifically Facebook.
This turns out to be a productive way for marketers and advertisers to put up their media content online, which further allows them to connect with people and generate good value. If you contact INBOSZ, you'll find out how this can help your business in particular.
Highlights
Publisher powers
Advertiser benefits
Audience engagement
Customer Reviews
INBOSZ Technologies is recommended by their customers for their viral ideas coming to life.
Satisfied customers wrote their reviews and said:
"The Best online marketing solution"
"The best social media advertising solution in Malaysia"
10. Brandmoss
BEST FOR
Visual branding creation
PRODUCTS
https://www.brandmoss.com/branding-services/
WEBSITE
https://www.brandmoss.com/
ADDRESS
82, Jalan Limau Kasturi 3, Taman Khet Loong, 81000 Kulai, Johor, Malaysia
CONTACT DETAILS
Email : [email protected]
Phone : +6010 219 3769
OPERATING HOURS
Your brand and image are crucial factors that can make or break the success of your business. Considering their importance, it's only understandable that you hire one of the best, if not the best agency when it comes to branding and digital marketing.
Introducing Brandmoss, an agency most known for their expertise in brand personality and visual influence. Putting your trust in Brandmoss means getting the help you need to create a brand that stands out, and later on seeing this brand grow.
Highlights
Functional designs
Caters to small businesses
11. Envicion Studio

Next on our list is Envicion Studio, your one-stop shop for all your advertising and digital marketing needs.
Their team members boasts skills that allow them to be the best in their chosen fields, from graphic design, to 3D rendering, to social media management. Given their wide range, it isn't at all surprising that they can help your business experience steady growth in no time.
Highlights
Property development
Digital marketing
Interior design
Advertising and branding
12. Website Expert
BEST FOR
Website sale and marketing
PRODUCTS
https://www.websitemalaysia.online/packages
WEBSITE
https://www.websitemalaysia.online/
ADDRESS
15-3 Flexis One South,
Jalan SP 5/1 Serdang,
43300 Selangor,
Selangor Darul Ehsan.
CONTACT DETAILS
+6013 5953 650 | [email protected]
OPERATING HOURS
10:00 am – 6:00 pm (Mondays to Fridays)
Now we have Website Expert, a firm that has earned their spot on this list by providing quality advertising and marketing solutions at affordable price points, making them a great choice for small businesses and niche markets.
While Website Expert is most known for their work on designing and developing websites, they're also well-adept in helping businesses grow through digital marketing and advertising. Their team is comprised of talented individuals who fully understand the concepts of graphic design, branding, and SEO.
Highlights
Website design and development
Online platform
Digital strategy
Self-branding
13. Spring Design
| | |
| --- | --- |
| BEST FOR | Creative design solutions |
| PRODUCTS | https://springdesign.my/ |
| WEBSITE | https://springdesign.my/ |
| ADDRESS | |
| CONTACT DETAILS | [email protected] | +(60) 11 6331 7893 |
| OPERATING HOURS | |
The secret behind Spring Design's success is their 3-step process when it comes to approaching clients and projects.
Emily and Adam, the dynamic duo behind the brand, begins every project with a discussion. Starting with this allows them to get to know their clients better, alongside the vision that the clients have in mind. This is also when they gather general information about the business.
Following this is the planning stage followed by the creation of mockups. This stage is especially critical, since this is when they let loose their creativity. Not only that, but the agency helps save time (and money!) when they get approval from the clients first before launching anything.
Once everything has been greenlit, Spring Design then makes sure to deliver everything on time.
Highlights
Branding and logo design
Packaging design
Advertising
Digital marketing design
Marketing collaterals
Website design
Corporate design
14. Brand 360 Degree

BEST FOR
Helping you position your business for growth
PRODUCTS
https://brand360.com.my/brand-consulting-services/
WEBSITE
https://brand360.com.my/
ADDRESS
1st floor, No. 15 Jalan Tembaga SD 5/2 Kuala Lumpur, Malaysia
CONTACT DETAILS
Tel: +60 3-6272 3299

Email: [email protected]

OPERATING HOURS
Mon to Fri: 9:00am-7:00pm
Brand 360 Degree is a brand and marketing consultancy that was founded in 2007. They believe that a brand is the most powerful and most important part of a business.
The company helps their clients achieve a good brand through insight, strategy, and creativity. Through the use of a perfect combination of proven methods, tools, and creativity, they help their clients outthink their competitors instead of outspending them.
And as one of the best advertising agencies in Malaysia, Brand 360 Degree continues to devote themselves in thinking of the best ways to develop and build a brand that will uplift your business and allow it to stand out in the industry.
Highlights
Brand design
Brand strategy
Marketing
15. PHD Media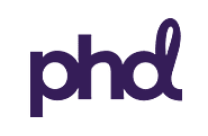 Photo credit: PHD Media
BEST FOR
Global communications planning and media buying
PRODUCTS
https://www.phdmedia.com/malaysia/services/
WEBSITE
https://www.phdmedia.com/
ADDRESS
Unit 402 Level 4 Tower D Uptown 5, No.5 Jalan SS21/39, Damansara Uptown, 47400 Petaling Jaya, Selangor DE, Malaysia
CONTACT DETAILS
+603 7651 9888
[email protected]
OPERATING HOURS
Monday-Friday: 9AM-6PM
Saturday & Sunday: Closed
PHD Media is a global communications planning and media buying agency network that was founded in 1990 by David Pattison, Nick Horswell and Jonathan Durden. Their goal is to establish a unique approach to media planning that pays importance to consumer insight and media behaviour.
Through their parent company, Omnicom Media Group, they were able to gain access to sophisticated research resources and advanced business intelligence tools which guarantee the best strategic expertise. They are now known as a global leader with over 4,000 employees in over 80 countries.
Highlights
Brilliant media execution
Game changing media planning
Creative Innovations
16. TRINITY42 Sdn. Bhd

Photo credit: TRINITY42 Sdn. Bhd
BEST FOR
Digital marketing
PRODUCTS
Google Ads, Facebook & Instagram Ads, LinkedIn Ads, YouTube Video Ads, Business Website Development & Management, Social Media Content & Campaign Management, Waze Advertising & Digital Consultation
WEBSITE
https://www.trinity42.com/
ADDRESS

Selangor Office: A-03-01, Block A, Sunway Geo Avenue, Jalan Lagoon Selatan, 47500 Bandar Sunway, Selangor

Penang Office: 01-02-15, Terrace Plus, Tingkat Mahsuri 5, 11950 Bayan Baru, Penang

CONTACT DETAILS
[email protected] | 03 5611 8099 | 018 661 6999
OPERATING HOURS

Monday – Friday: 8:30 am – 5:30 pm
Trinity 42 brands itself as a Data-Driven Digital Marketing Agency. The Malaysian company offers services for businesses who seek to refine their branding and expand their audience.
The company offers a wide range of services and has a proven track record of top-notch performance in boosting the engagements of their clients.
Highlights
Good response rate

Delivers beyond expected results

Lead generation-focused website design

Improved web presence for clients
17. McKenzie DMA Group Sdn Bhd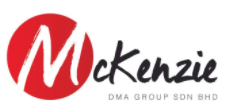 Photo credit: McKenzie DMA Group Sdn Bhd
BEST FOR

Advertising and promotion

PRODUCTS
https://www.mckenzie.com.my/#
WEBSITE
http://www.mckenzie.com.my/
ADDRESS

A-2-8, Vertical 1, Bangsar South,

Jalan Kerinchi Bangsar South,

59200 Kuala Lumpur.

CONTACT DETAILS
+603 2242 4633 | [email protected]
OPERATING HOURS

Monday-Friday: 8:30am-5:30pm

Saturday-Sunday: Closed
Mckenzie DMA Group has you covered from planning to executing all sorts of advertising & promotion. They always strive to meet the needs of their clients through effective communication.
They have a team that is internationally trained and are credible enough to be your advertising partner.
Highlights
Internationally trained team

Full service advertising and digital agency

Locally based
18. DreamsKingdoms

Photo credit: DreamsKingdoms
DreamKingdoms takes pride in being one of the leading creative agencies in Malaysia as well as having garnered various industry awards.
They always strive to give each of their clients innovative and effective creative solutions.
Highlights
Synergized designs

Multiple industry awards

Experienced team
19. SocialGrooves.com

Photo credit: SocialGrooves.com
SocialGrooves.com proudly touts itself as the fastest growing digital marketing agency, with over 120 clients in their catalogue and 250 projects completed. As a social media agency, they specialize on trend-setting campaigns, content marketing, and marketing solutions.
What sets them apart is that they prioritise innovativeness and experimentation in their marketing. They're not afraid to try things out, which could be a great selling point for brands looking to make a big splash with their brand.
Highlights
Multi-awarded agency
Innovative marketing
20. Perfect Viral

Photo credit: Perfect Viral
Perfect Viral is a full service digital agency that you can rely on in everything that is digital. They offer Search Engine Optimization (SEO), Website design and development, Social Media Marketing and more.
They always strive to provide every client with digital marketing solutions of the best quality.
Highlights
Effective digital solutions'

Research experts

Technical excellence
21. Graphic LAB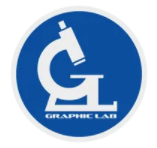 Photo credit: Graphic LAB
| | |
| --- | --- |
| BEST FOR | Branding and Advertising Services |
| PRODUCTS | Branding and Advertising Services |
| WEBSITE | https://graphiclabmalaysia.com/ |
| ADDRESS | L01-02. Saville @ Kajang, Jalan Reko, 43000 Kajang. |
| CONTACT DETAILS | +60 3-8740 7102 |
| OPERATING HOURS | Mon-Fri 9:00AM-6:00PM |
Graphic LAB is a branding and creating agency based in Malaysia. They offer three main services, mainly branding, advertising, and maintaining effective digital communication.
They proclaim themselves as scientists in the creative industry, making bold decisions in their designs without any fear. Because of that, they have told stories of countless brands over the course of the years.
Highlights
Has the ability to conceptualize the perfect theme/design for a client's brand

Handled vast range of brands from corporate narratives to small businesses

Team will decide the most effective form of advertising
22. Buzz Interactive Malaysia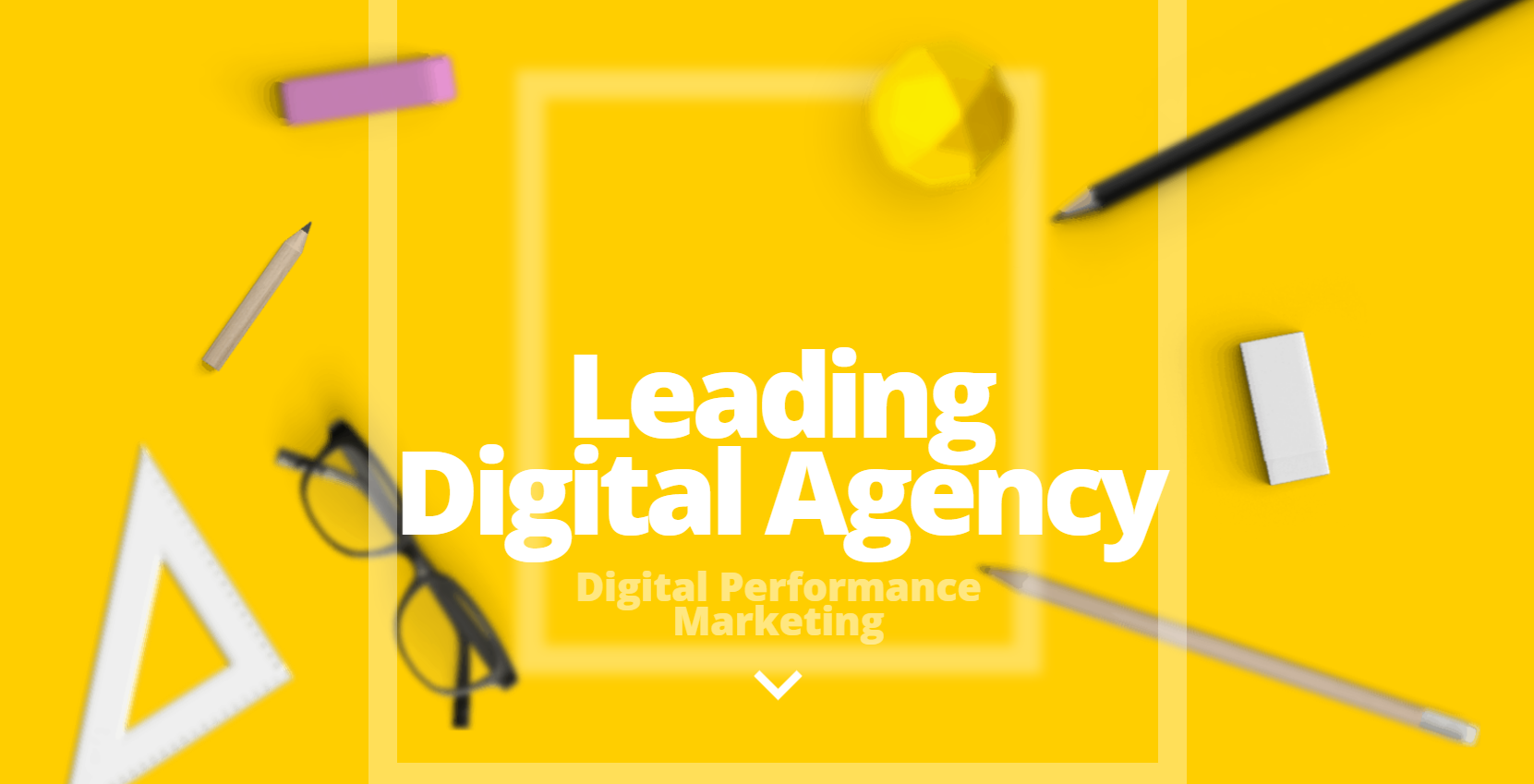 Photo credit: Buzz Interactive Malaysia
BEST FOR
Digital Marketing & Advertising Services
PRODUCTS
FunnelCRM & Araam
WEBSITE
https://www.buzzinteractive.my/
ADDRESS
Level 1, Menara Amplewest 6 Jalan P Ramlee, Malaysia
CONTACT DETAILS
+60-112-1487441 |

[email protected]

OPERATING HOURS
10am – 6pm (Tuesday – Saturday)
Buzz Interactive is a leading full-service digital marketing agency in Malaysia offering a wide array of digital marketing services such as; Software development, Design services, SEO, Paid media services, Social media marketing, and more.
As a result-oriented creative agency, with each of their campaigns and projects, Buzz Interactive is obsessed with KPIs tracking, measuring results on the basis of numbers, and driving the highest level of business success for the clients.
Highlights
Ability to anticipate and construct designs according to the brand's image
Driving high quality leads through SEO and social media marketing best practices
Developing flawless softwares, websites, and products for enterprises
23. Creative Paramedics Sdn. Bhd.

Photo credit: Creative Paramedics Sdn. Bhd.
Creative Paramedics Sdn. Bhd. is a creative agency based in Malaysia specialising in creative works. Be it on a brochure or Facebook post, they believe that behind every idea, every artwork, every creative and design or copy, there is a functionality behind it. It has to look and read awesome but also drive the objectives intended for its target audience.
In a nutshell, they want to work alongside with you to deliver the best outcome for your advertising campaigns. Think of them as part of your team. Learn more here.
Highlights
Digital/Social
Advertising
Branding
24. FiveDot Sdn Bhd

Photo credit: FiveDot Sdn Bhd
FiveDot Sdn Bhd saw a gap in the business marketplace. They understand the power of online strategies, and they notice that the adoption of digital strategies is rather slow among Malaysians businesses. They often hear news like slowing down of economic activities, stiff competition and challenging business environment, and yet digital utilisation in Malaysia is the lowest in the region compared to Thailand, Indonesia and Singapore.
Hence, their team saw a calling among the founders of FiveDot to help Malaysian businesses to strengthen its competitiveness and helping them find new opportunities and markets leveraging the power of the internet economy.
Highlights
Value oriented
Teamwork
Innovative
25. Bonsey Jaden

Photo credit: Bonsey Jaden
Empowered brands have the ability to shape the world we live in. These brands are boldly authentic and confident, with a strong conviction in the value they bring to their customers. When it comes to trends, they lead, not follow.
For Bonsey Jaden, brand building is not just about navigating the digital world, it's about empowering brands. Brands who want to be true power brands partner with them, because like Bonsey Jade, they take each and every brand experience seriously.
Highlights
Large overseas presence and influence
They've sourced their team from all corners of the world
26. CUBEevo Advertising & Digital Agency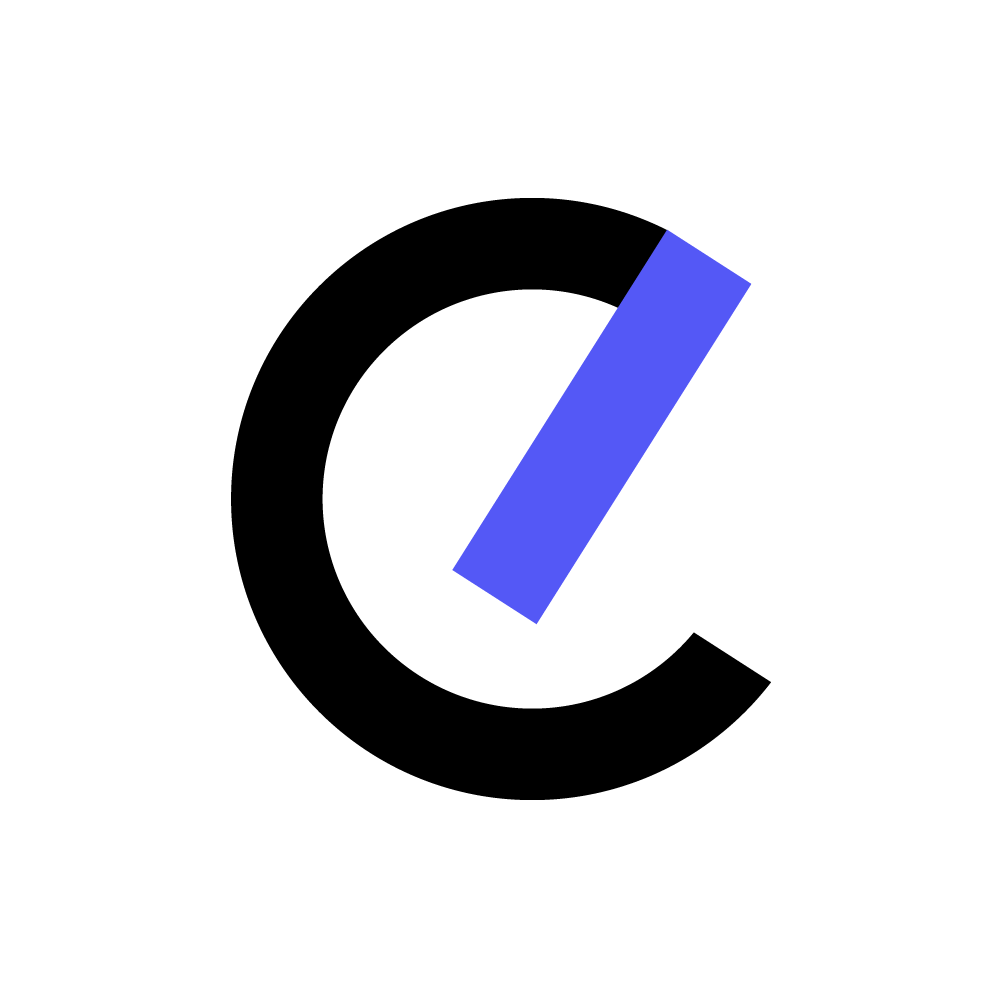 Photo credit: CUBEevo Advertising & Digital Agency
CUBEevo is an Advertising & Digital agency that helps brands explore and evolve ideas into possibilities, while elevating organizations to achieving their unique business goals and objectives.
Their expertise includes Branding, Experience Design, Product Development, Web Development, Packaging Development, Media & Print Production, and Advertising & Marketing.
Highlights
More than 13 years of professional experience in the creative industry
Serviced over 200 companies around the world
Completed more than 1000+ projects online & offline
Customer Reviews
CUBEevo is recognised for their remarkable creative talents, responsive communications & pristine dedication in delivering high-quality outputs. Here are some reviews left by their clients:
"Will definitely recommend for clients who need creative solutions to their business."
– Patrick Lim, Google Reviews
"We did rebranding with them. Love their accountability and excellent spirit!"
– Musees Enterprise, Google Reviews
27. Keng Design

Photo credit: Keng Design
BEST FOR
Digital Outdoor Advertising
PRODUCTS
https://www.kengdesign.com/
WEBSITE
https://www.kengdesign.com/
ADDRESS
No. 56 & 58, Jalan Ampang,
Kampung Masjid Jamek, 31900 Kampar, Perak, Malaysia
CONTACT DETAILS
Customer Service :
+605-466 7954 / +6 016 550 6859 /
+6016 380 0080 / +6016 565 8788
OPERATING HOURS
9.00 am – 6.00 pm Monday – Friday​
9.00 am – 1.00 pm Saturday
Keng Design provides high exposure rates for their clients. You can customize and adjust the digital content you want to release with their help based on your needs and preferences when you work with them.
Even if you may not have a clear cut idea of what you want then, their team will help you determine what you're looking for.
Aside from advertising, they also offer printing, custom t-shirt, and signage fabrication. However, although this offers their clients more choices, this may also pose as a trouble for them, since some customers have already left review regarding the slowness of their replies.
Highlights
Printing services are also available
Has been a part of the industry since 2006
Customer Reviews
Here's what people are saying about Keng Design:
"Customer Service are 6 Star ! Highly Recommend ! Name Card delivery within 24hours ! Top Quality ! Sales Staff name TENG are one of the best ! will come back for more name card , sure sure"

"Awesome works you got there, keep up the nice work"

Hiring an advertising agency to take care of your business' advertising and marketing needs is a real investment. Not only do you get to save time and effort, but you get to profit from it as well.
Were you able to find the advertising agency of your dreams? Leave your comments down below and let us know how it went. We'd love to hear from you!
To further boost your business's marketing performance and improve your online presence, check out our list for the digital agencies doing the best SEO in Malaysia. Before you know it, you might even make it to the first page of Google Search — and that's some of the best advertising you can get!